Droid User? Our CAM App Is Now in Google Play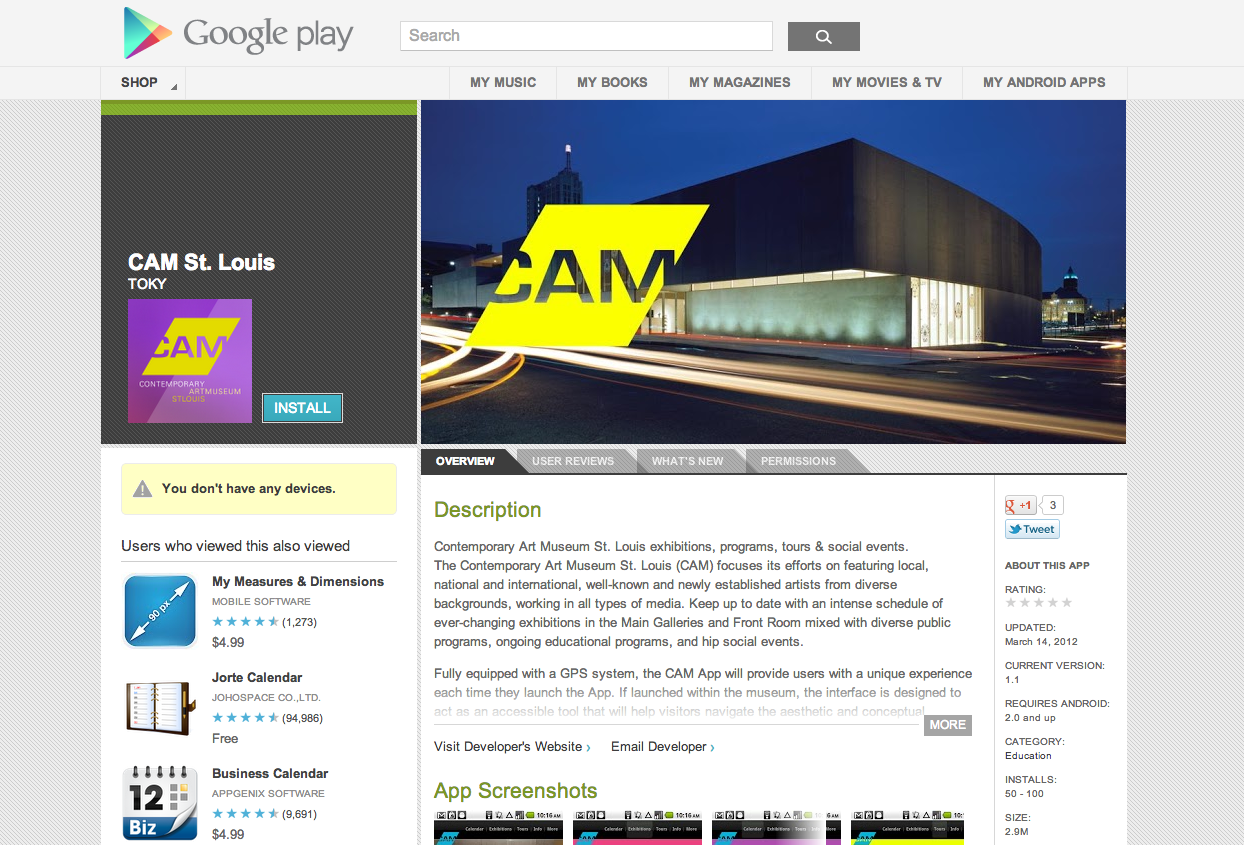 Last November, we announced the launch of TOKY's custom-built iPhone app for the Contemporary Art Museum St. Louis. Now, Droid users can get their digits in on the action. It's a free download in the Google Play store. Here's just a bit from the app description:
"Fully equipped with a GPS system, the CAM App will provide users with a unique experience each time they launch the App. If launched within the museum, the interface is designed to act as an accessible tool that will help visitors navigate the aesthetic and conceptual landscape of contemporary art. With this App, users will be able to embark on a self-guided digital tour of CAM's exhibitions currently on view. With each visit, the user is able to move around the space, watch a video tour with architect Brad Cloepfil, listen to the Director speak about the history of the museum, and explore the mission and nature of CAM as a non-collecting institution with Chief Curator Dominic Molon. Continuing the self-guided tour, users will listen as CAM curators introduce them to the work on view. As they explore the artworks, they will actually be able to see and hear the artist(s) talk about specific pieces featured in the show."
To continue reading or install the app on your Droid device, continue to the app's home on Google Play.