TOKY staff had a great time last night celebrating with our colleagues at the ADDY Awards, held at the downtown wine bar and restaurant Copia. We were nominated for 11 awards in total, and we brought home the Gold in three categories:
Contemporary Fund mailer for the Contemporary Art Museum St. Louis (Advertising for the Arts & Sciences: Brochure/Sales Kit)
"Share the Season" packaging for Panera Bread (Sales Promotion: Point of Purchase)
"Texts in the City" invitation for the St. Louis Public Library Foundation (Advertising for the Arts & Sciences: Cards, Invitations and Announcements)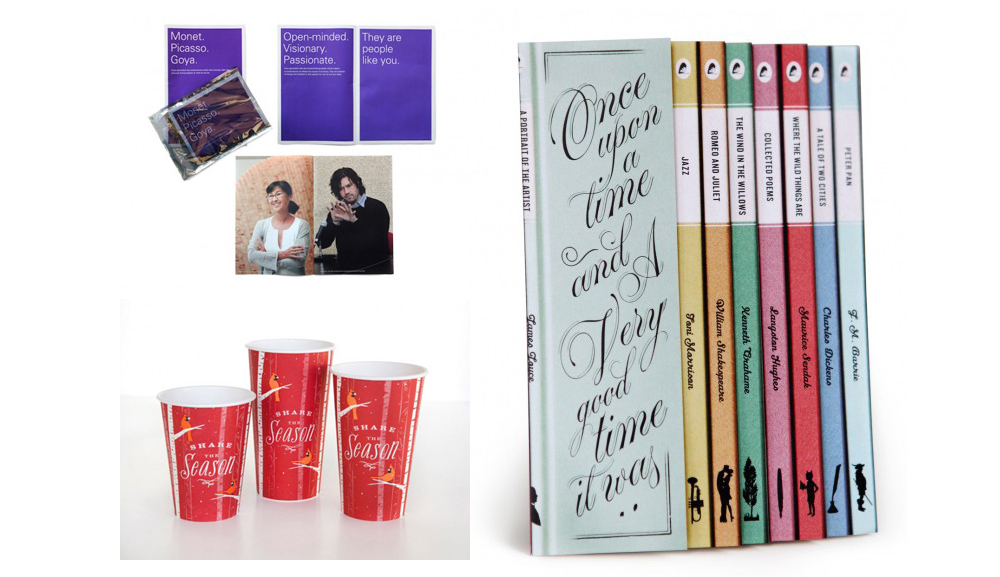 We congratulate all the nominees and winners last night, especially Rodgers Townsend, whose team had a big night and deserved to.
Subscribe to our mailing list.