TOKY Earns Gold in "Graphis Poster Annual"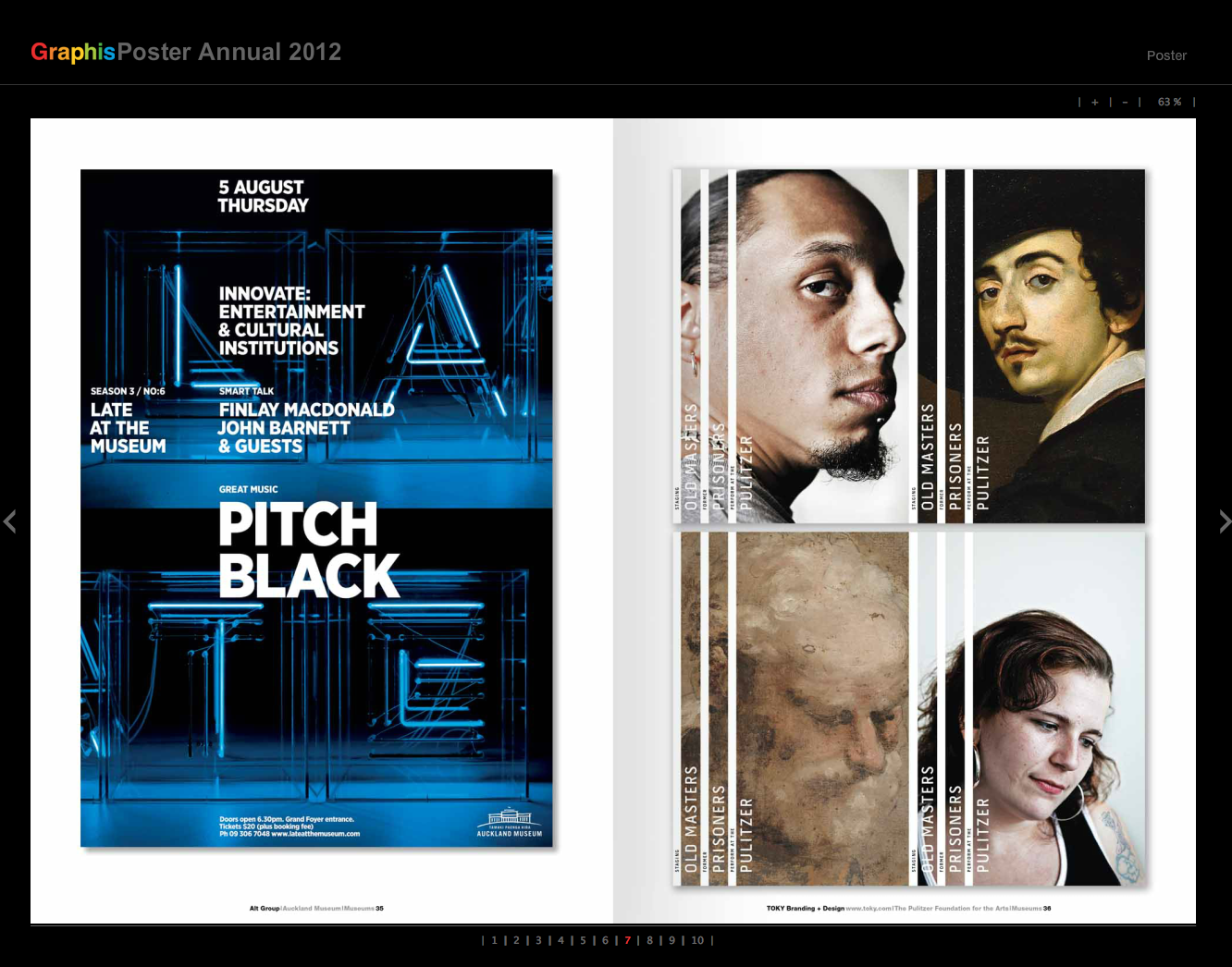 The Graphis Poster Annual 2012 winners have been announced, and TOKY's poster for "Staging Old Masters: Former Prisoners Perform at the Pulitzer" (above right) — the innovative theatre/community program at the Pulitzer Foundation for the Arts — has been given the Gold. This is a tough, international competition, and we're thrilled with the recognition — especially since TOKY was responsible not just for the design but for the original photography on this project as well.
Here's a bit about the book:
"Graphis Poster Annual 2012 features some of the most visually compelling posters from the past year chosen from thousands of international entries, including Platinum award-winning entries from Thomas Wedell and Nancy Skolos, Paul Garbett, Hei Yiyang, Carlo Fiore, Kasai Noriyuki, Andrea Castelletti, Guy Mastrion, Fritz Klaetke and Mike Barker. The 185 posters selected for this volume clearly demonstrate the potency of this medium. This year's edition also includes a revealing interview with Stephan Bundi, an accomplished professional art director and designer who is internationally renowned for his poster work."
You can pick up the new book at the Graphis Store. Congrats to all the winners!