New Work: "Reflections of the Buddha" Web Catalogue for the Pulitzer Foundation for the Arts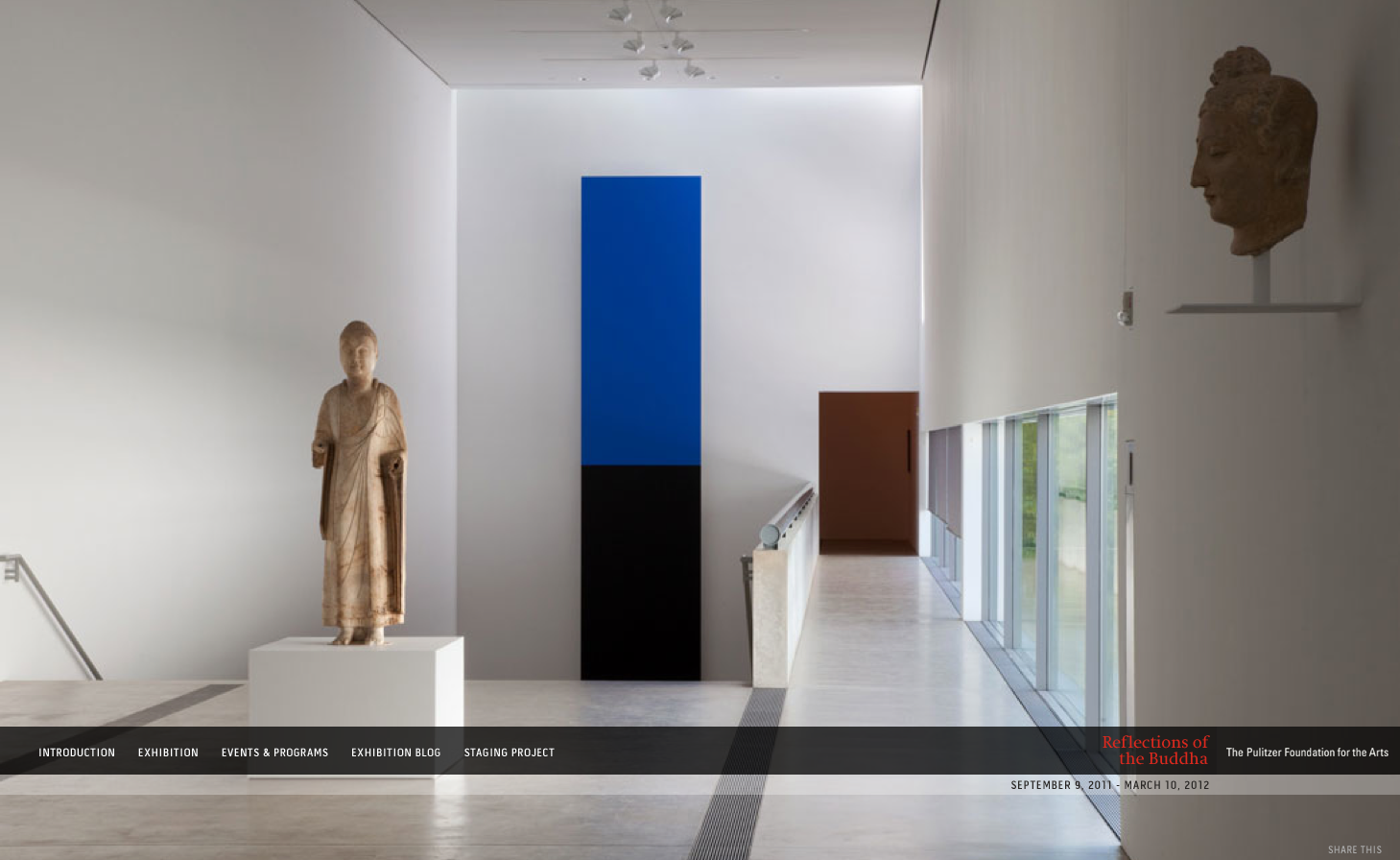 TOKY is proud to have designed and developed every one of the exhibition web catalogues for the Pulitzer Foundation for the Arts, from Ideal [Dis-]Placements to Stylus and everything in between.
This week saw the launch of the full web catalogue for Reflections of the Buddha, its current exhibition of 22 artworks presented in harmony with the Pulitzer's building, designed by Pritzker-winning architect Tadao Andō. Like all Pulitzer exhibitions, Reflections of the Buddha (the installation and the curatorial commentary) considers the relationship between the artworks and the architecture. The relationship may be even more pronounced in this exhibition, with organizing curator Francesca Herndon-Consagra exploring what happens when centuries-old Buddhist objects are installed in a contemporary building designed by someone who, while not a Buddhist, has been influenced by the Buddhist structures and philosophy of his native Japan.
Here's a look at a few pages of the site: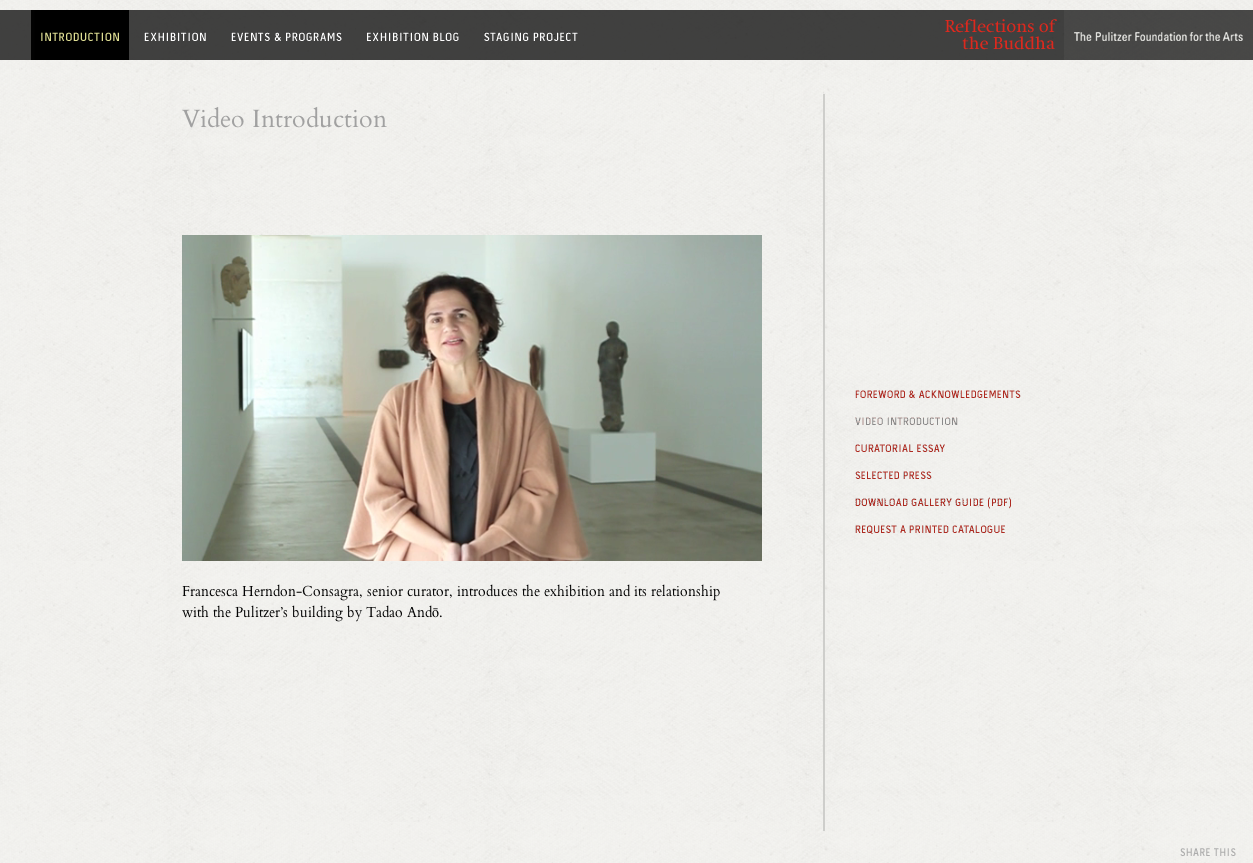 Senior curator Francesca Herndon-Consagra's video introduction, produced by TOKY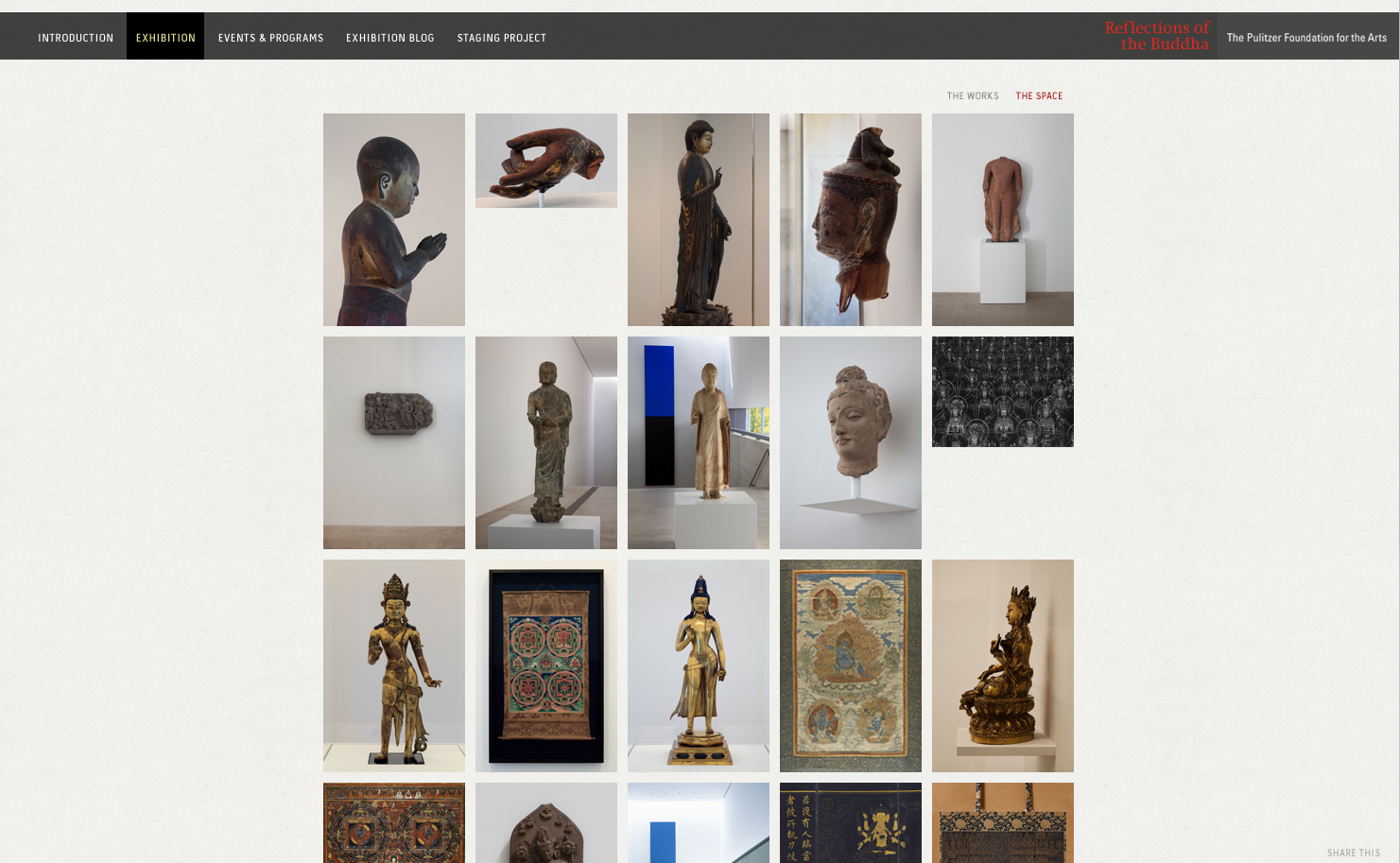 A mosaic of the exhibition's artworks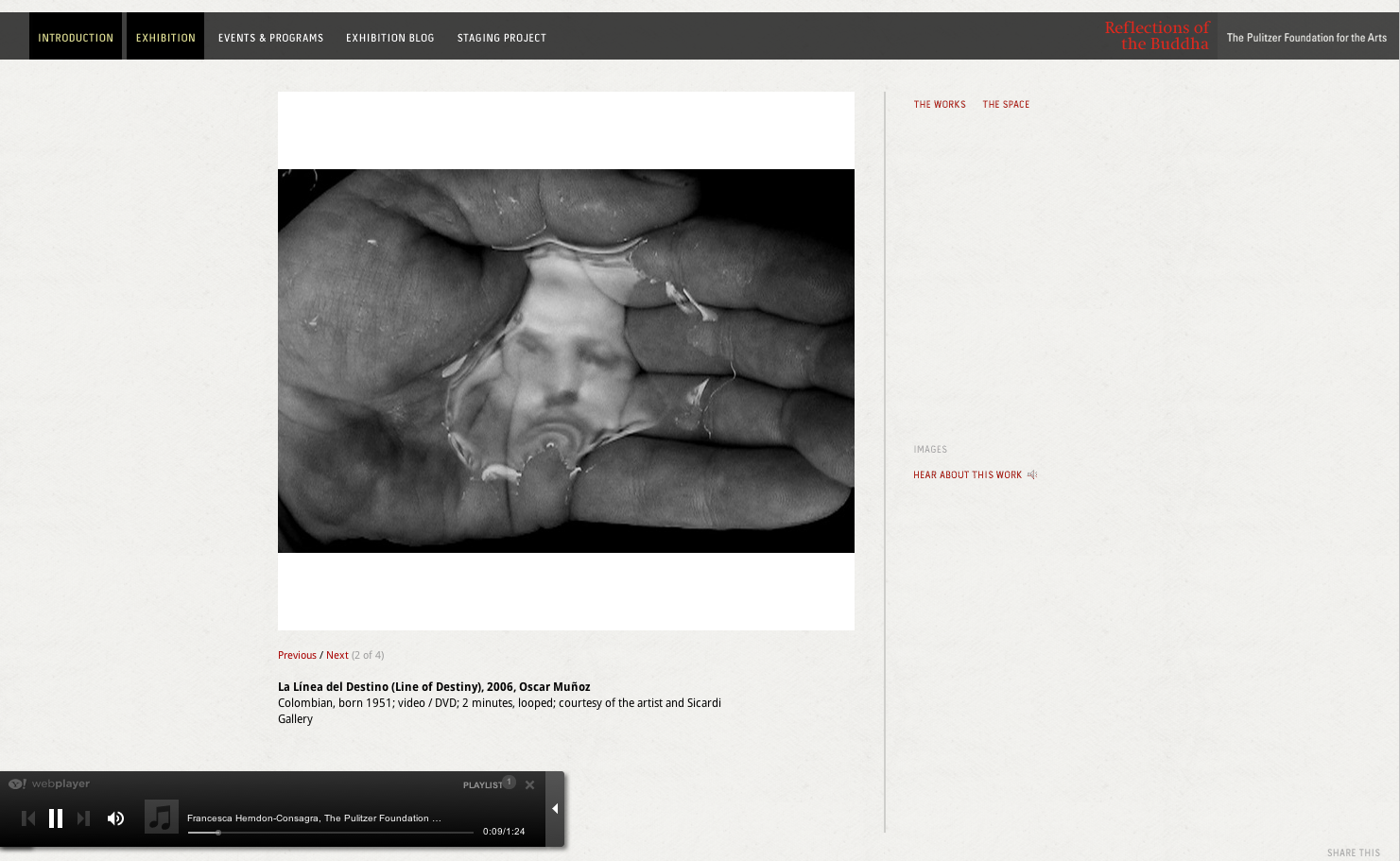 New this catalogue: TOKY helped the PFA present audio — from Pulitzer staff and outside scholars — to accompany and more fully introduce specific artworks. Visitors to the above page, for example, can click through various points of view of the artwork with the audio (at left) playing continuously.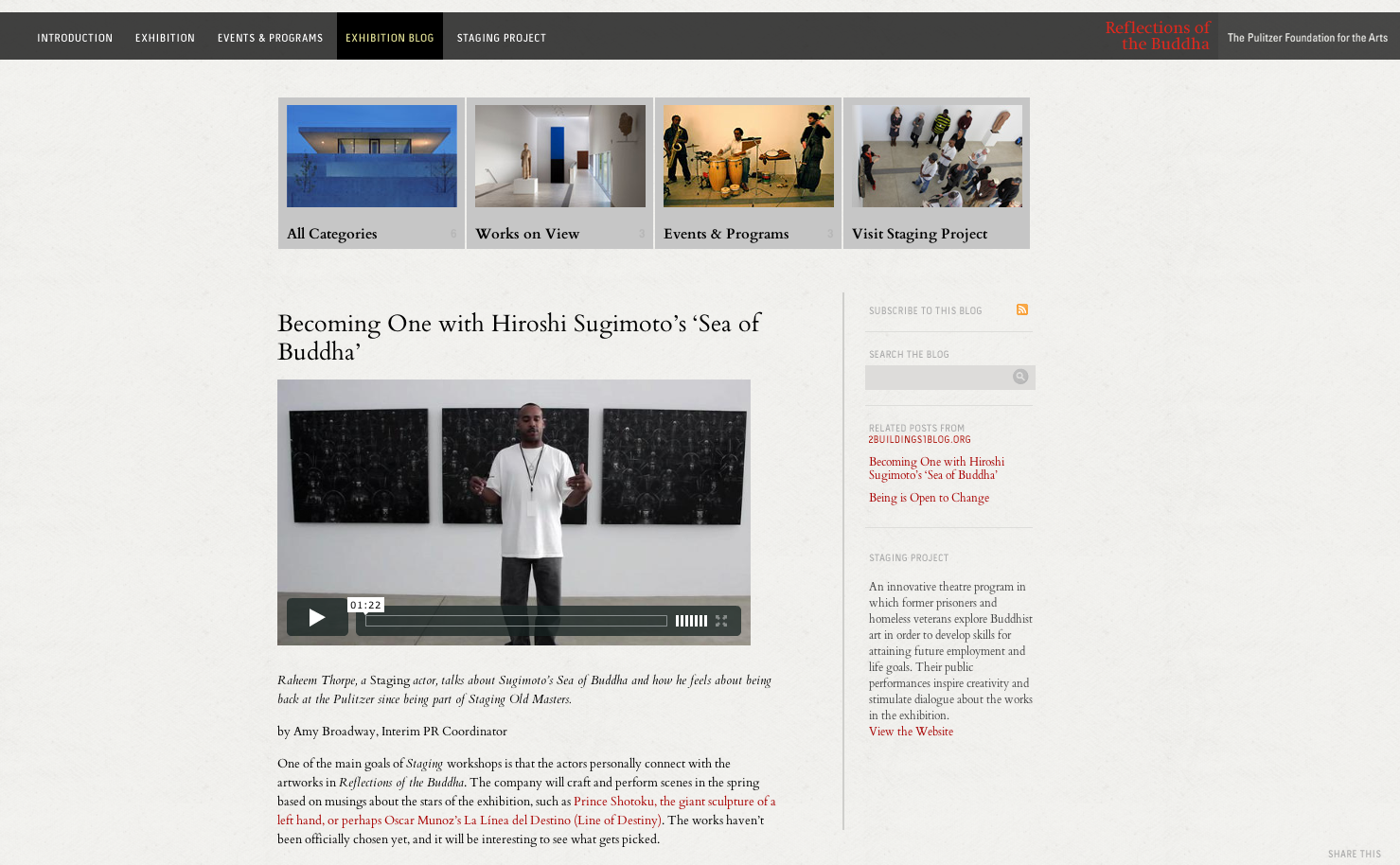 Pulitzer staff have ongoing, easy access to the blog for continual updates.
The exhibition is on view until March 10. While we like the website, we certainly recommend you see the show yourself, if you can, during an upcoming Wednesday or Saturday.