New Work: "Share the Season" at Panera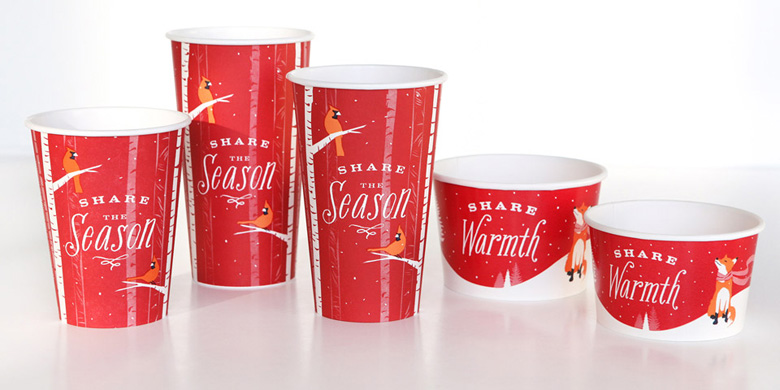 Following our "Return to Summer" and "Welcome to Our Table" seasonal campaigns for Panera Bread, TOKY developed a whimsical, winter-hugging "Share the Season" campaign that's being seen (and carried away) at thousands of bakery-cafes throughout the country this December.
For this project, TOKY sought to create an identity and packaging that brought warmth and cheer to those picking up bagels and coffee for co-workers cranking on an end-of-year project, warm soups for family members settled in at home, or a surprise gift card for a friend. The design, original illustrations, and good-will copy have been well-received (the campaign was highlighted this week at The Dieline, a widely read blog about packaging), and we hope it's brought you a smile during these busy December days.