New Grand Center Website is Live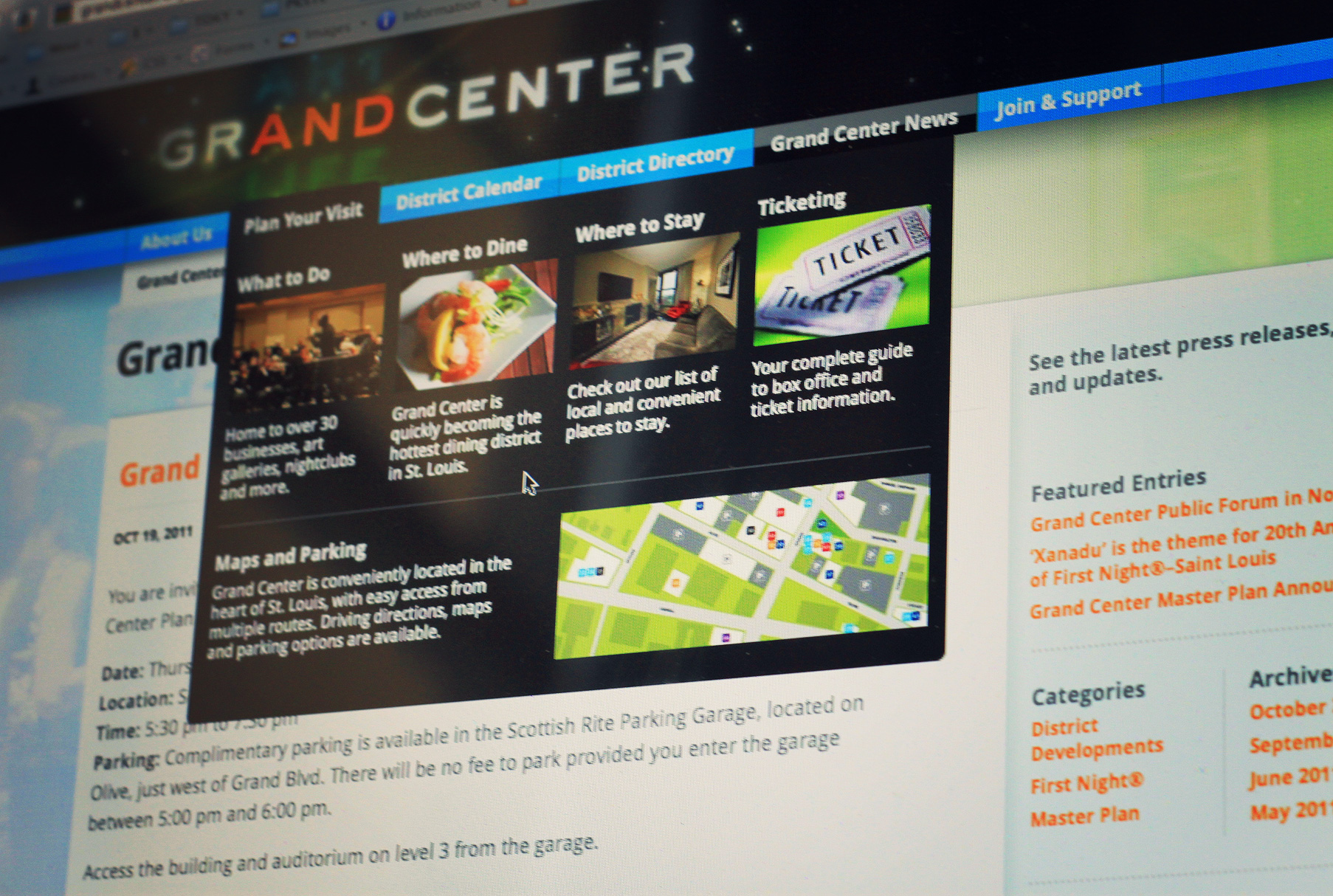 We're big fans and supporters of the Grand Center District of St. Louis. It has been great to see the resurgence in the area that is spreading all throughout Midtown. The neighborhood has undergone major transformation since TOKY last designed the site in 2005, and their online presence needed to do the same.
With the new website, GrandCenter.org is now the resource for all events, venues, and developments in the area. Grand Center is home to more than 30 arts organizations that demonstrate the depth and diversity of the city's cultural life, and now that message is more clearly displayed right up front. Users are welcomed to the site with a randomly populating display of images that link to the most upcoming events. Grand Center site administrators update content in one place to save time managing the constantly changing calendar of events.
This site is a great case study for why sometimes it's better (and more efficient) to use a custom content management solution to build a site. At no time in the discovery and information architecture part of the process were we forced to retrofit other templated solutions to the site. This means we could create the calendar exactly the way that worked best for Grand Center. In the end, Grand Center has a site that accommodates for multiple unique scheduling scenarios and is flexible for strategic growth in the years to come. Just like the neighborhood.
Check out GrandCenter.org