"Midtown Rally" a Big Bike Race Success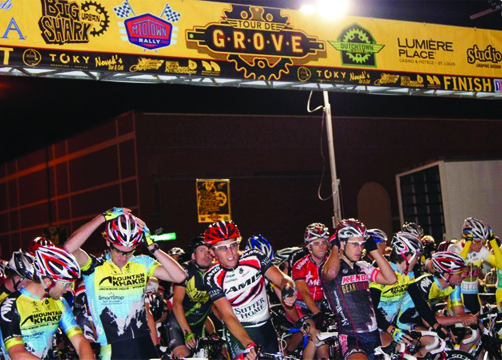 Last weekend, cyclists from across the globe came to Midtown Alley for the second annual Midtown Rally Bike Race. And it was killer fun.
The Rally was part of the "Tour de Grove" series of races through the St. Louis area, planned and executed by Mike Weiss and Jerry Bruce of Big Shark bikes. The races were part of the prestigious USA Cycling National Racing Calendar, and featured the speed and fury of America's best cyclists. The Tour de Grove is also part of the USA Crits Series — joining the best criterium races in the United States.
It was awesome, packing the streets of Midtown Alley in the late evening hours with a festival atmosphere. And nothing compares to a full tilt peloton circling a corner at 50 miles and hour just inches from your face. TOKY was a proud sponsor of this thrilling event, and we'll be doing it again next year!