CAM "Mysterios de Mayo" Raises $350,000+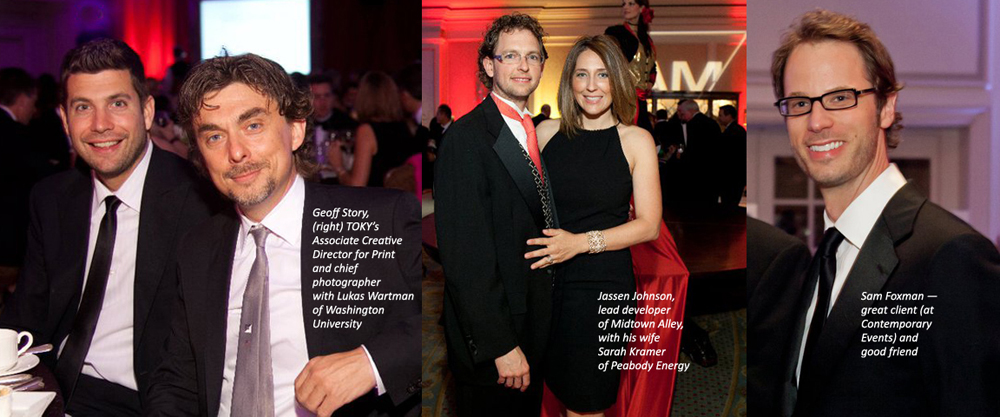 The Contemporary Art Museum St. Louis (CAM) has announced that its 2011 Viva la Masters! Gala, held last Friday at the Ritz-Carlton, was the most profitable event in the museum's history, netting over $352,000. TOKY was a lead sponsor of the museum's month-long series of fundraisers, called Mysterios de Mayo, and provided all of the design for the back-to-back galas.
TOKY's Geoff Story attended the Viva la Masters! Gala, along with Jassen Johnson of Midtown Alley and Sam Foxman, our friend and client at Contemporary Events. Sam also designed the environments for the gala. Check out the photos from the evening here (photos by Sarah Carmody, courtesy of CAM).