Judging the Pittsburgh ADDY Awards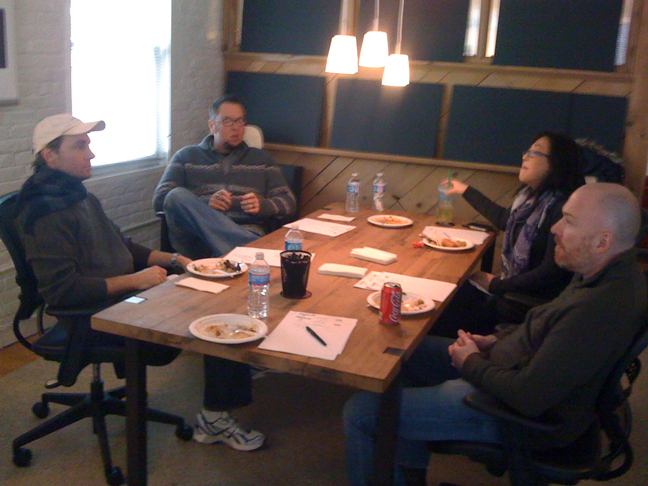 Pittsburgh is cold and snowy and gray, with the only color being the endless Steelers fans walking the streets in yellow and black. I'm shivering through the cold, heading out with four other judges to the Garrison Hughes agency offices, to judge the Pittsburgh Addy awards. Print was this morning; TV and radio over a chinese food lunch; multi-media campaigns this afternoon; then gold, silver and best of show tomorrow morning.
The other judges are from all over the states. From left to right above the other four judges are:
David Williams: CD and Writer, Snozberry Creative (Richmond, Virginia)
Jon Gelder: CD of Orca Creative (Salt Lake City area)
Joanne Kim: Chief Idea Officer of Marcus Thomas (Cleveland) (Joanne, sorry for the bad photo!)
Steve Henry: CD of Brandner Communications (Seattle)
We've seen some great stuff, some good stuff, lots of average stuff, and some head-scratchers. Just like creative everywhere.