Case Study
Tower Grove Park
OVERVIEW
With 7,000 trees, 10 iconic pavilions, and nearly 150 years of history, Tower Grove Park is a true St. Louis treasure. To encourage locals to explore the gardens, trees, and everything in between, the park's leadership tasked TOKY with creating an interactive map.
FOREST FOR THE TREES
Walking through Tower Grove Park, visitors will encounter more tree varieties than any other urban park in the country. All 325 species are represented on the Tower Grove Park map, which plots every tree across the park's 289 acres.
A WALK THROUGH HISTORY
The map also guides visitors to the park's iconic Victorian pavilions, which have served as popular picnic and party spots for St. Louisans since the late 1800s.
UPDATING AN ICON
While the park's existing identity — an architectural drawing of the famous music stand — had plenty of history, it didn't have the resolution to hold its own in the new interactive map. To carry on the original logo's legacy, we redesigned the mark, creating a clean, monoline rendering of the music stand with a classic serif typeface that references the park's iconic iron gates.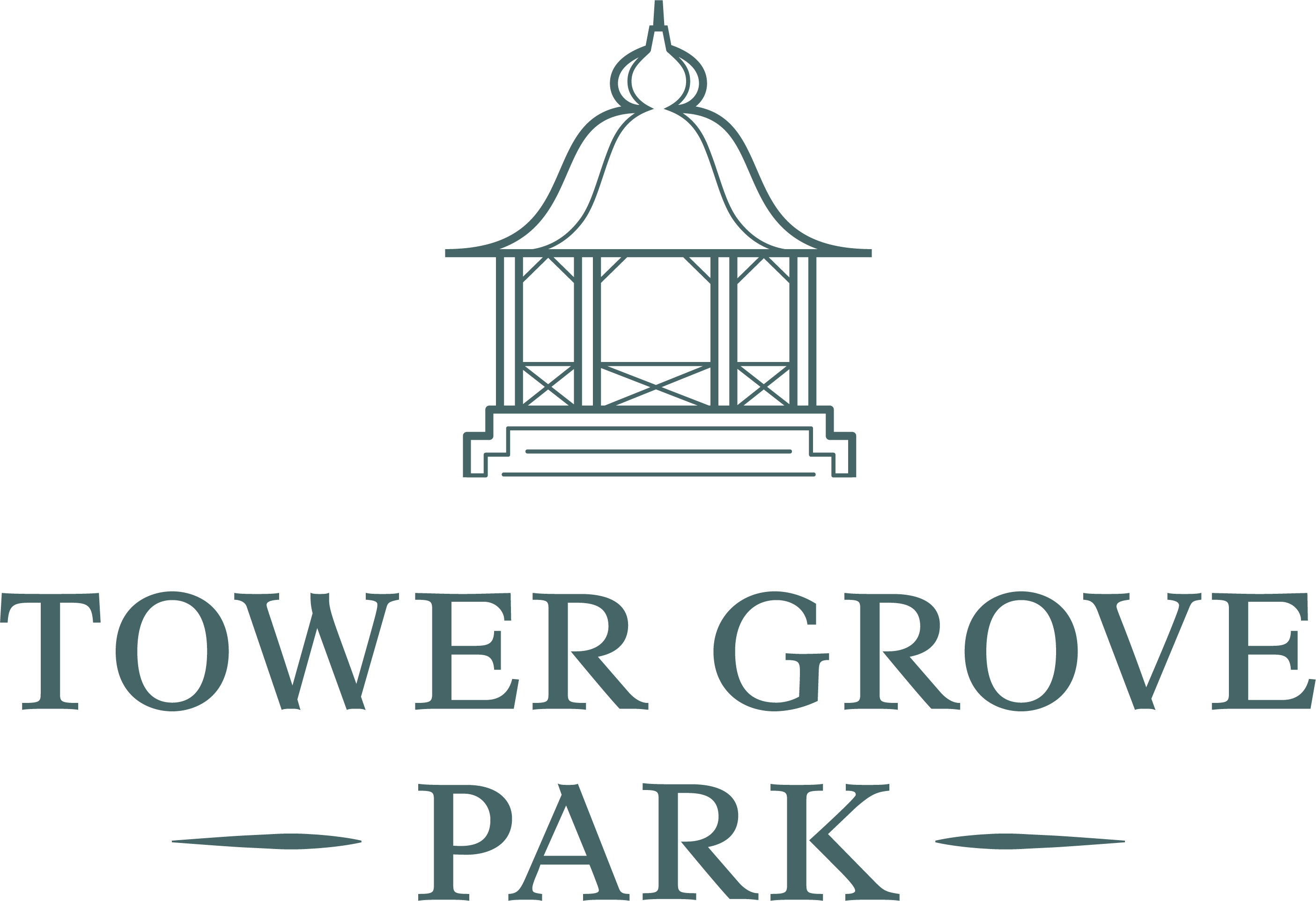 BRINGING THE PARK TO THE PUBLIC
With a new identity ready to go, TOKY tackled the park's website, creating a mobile-friendly site that gives Tower Grove staff the ability to publicize and manage events, add more images and video content, and build integrated forms that make it easier for the public to rent the always popular pavilions and ball fields.