The Journey is a network of churches serving hundreds of parishioners throughout the St. Louis metropolitan area. The name "Journey" itself alludes to the experience of connecting with a faithful community, and TOKY was asked to translate that concept into an intuitive web experience.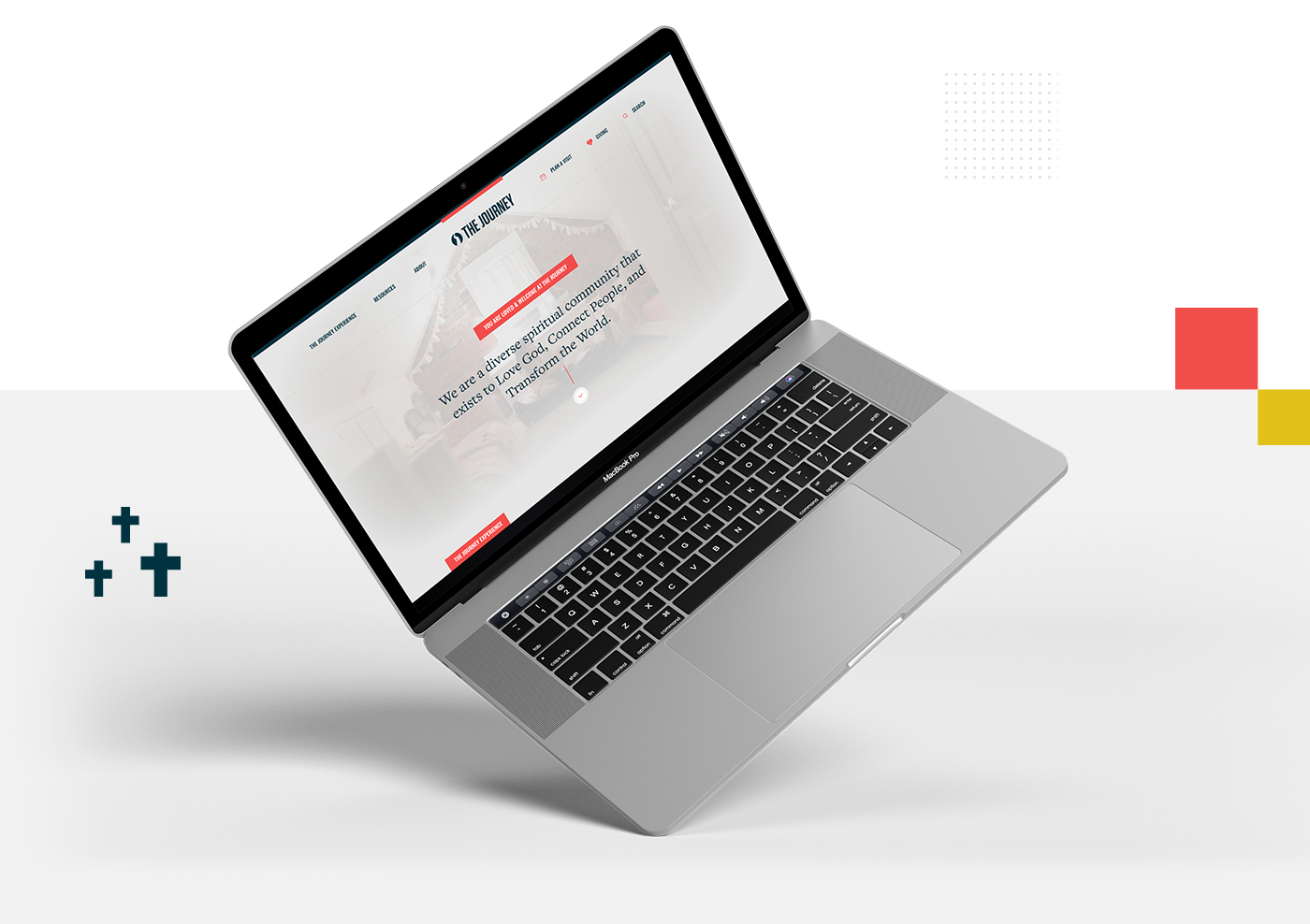 A key part of developing The Journey's website structure was designing with a user-first perspective. The Journey is one brand with six locations, so TOKY created several ways for users to easily navigate to location-specific information that would be most relevant to them.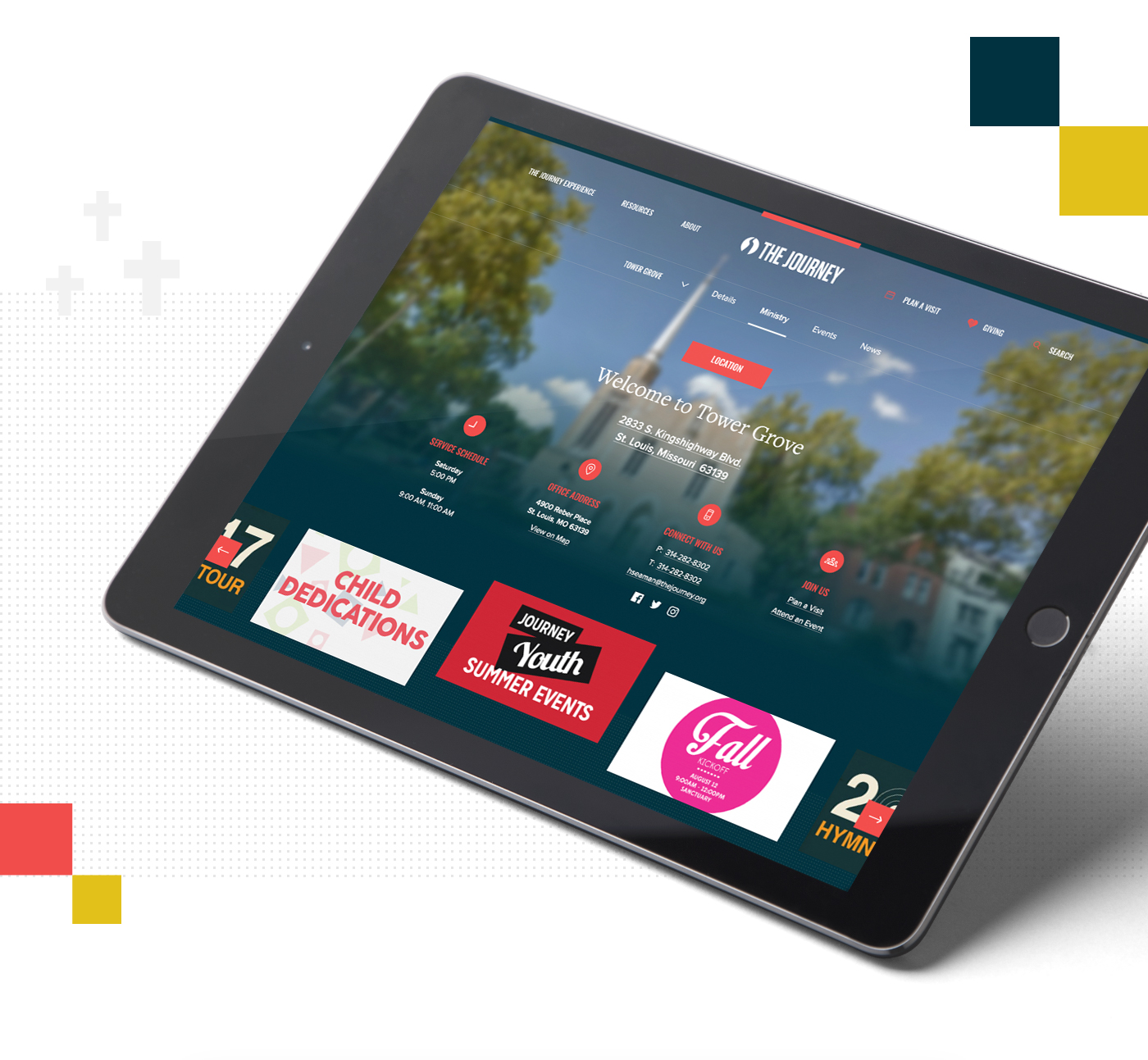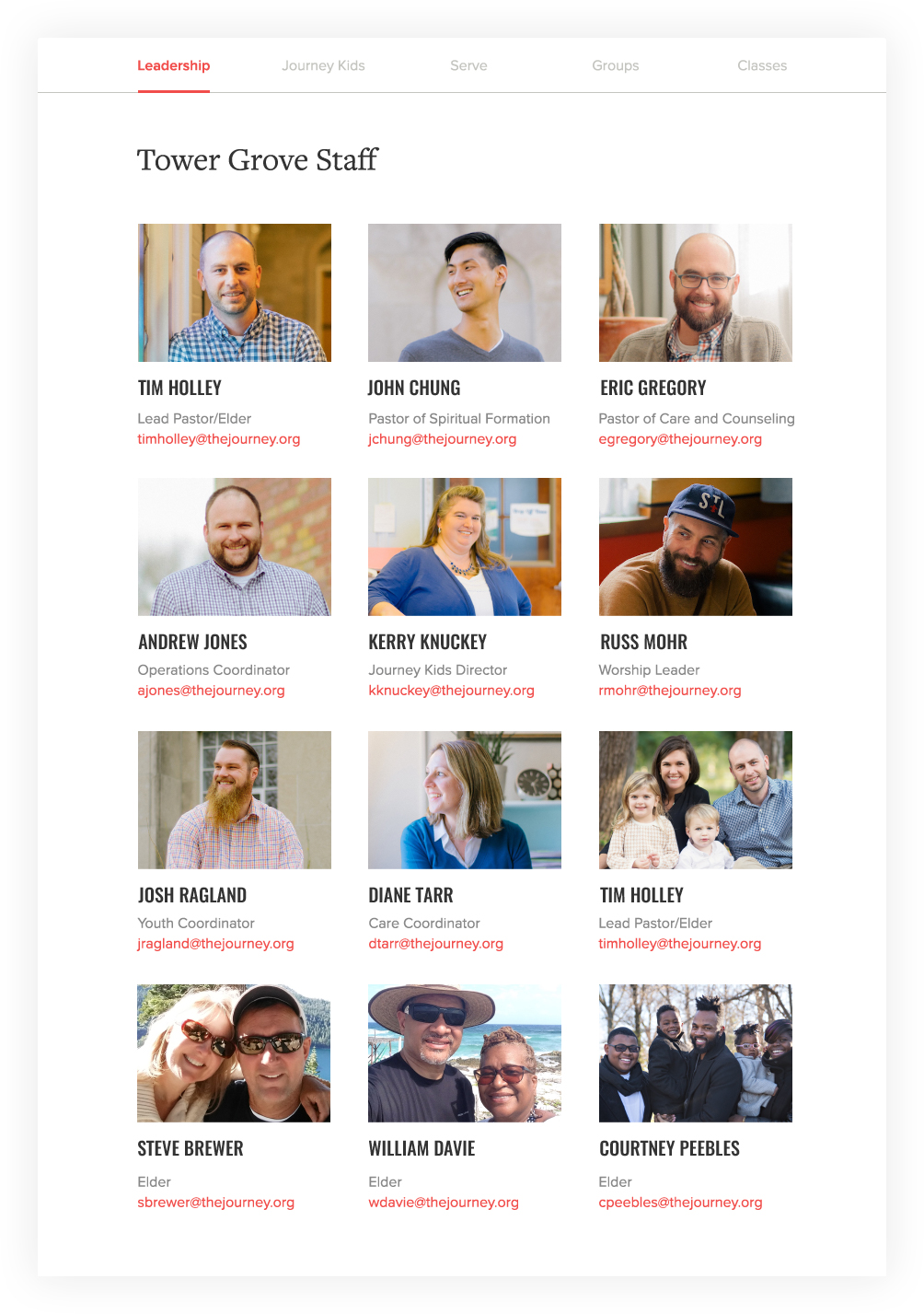 The Journey isn't selling anything. The best key performance indicator is the amount of people filling the seats each weekend to practice their faith. The church needs to tell users that it has deep roots in the St. Louis area, is a large congregation of like-minded individuals, and has stayed true to its mission since its inception. With this in mind, TOKY created The Journey Experience section, detailing the rich history of the church.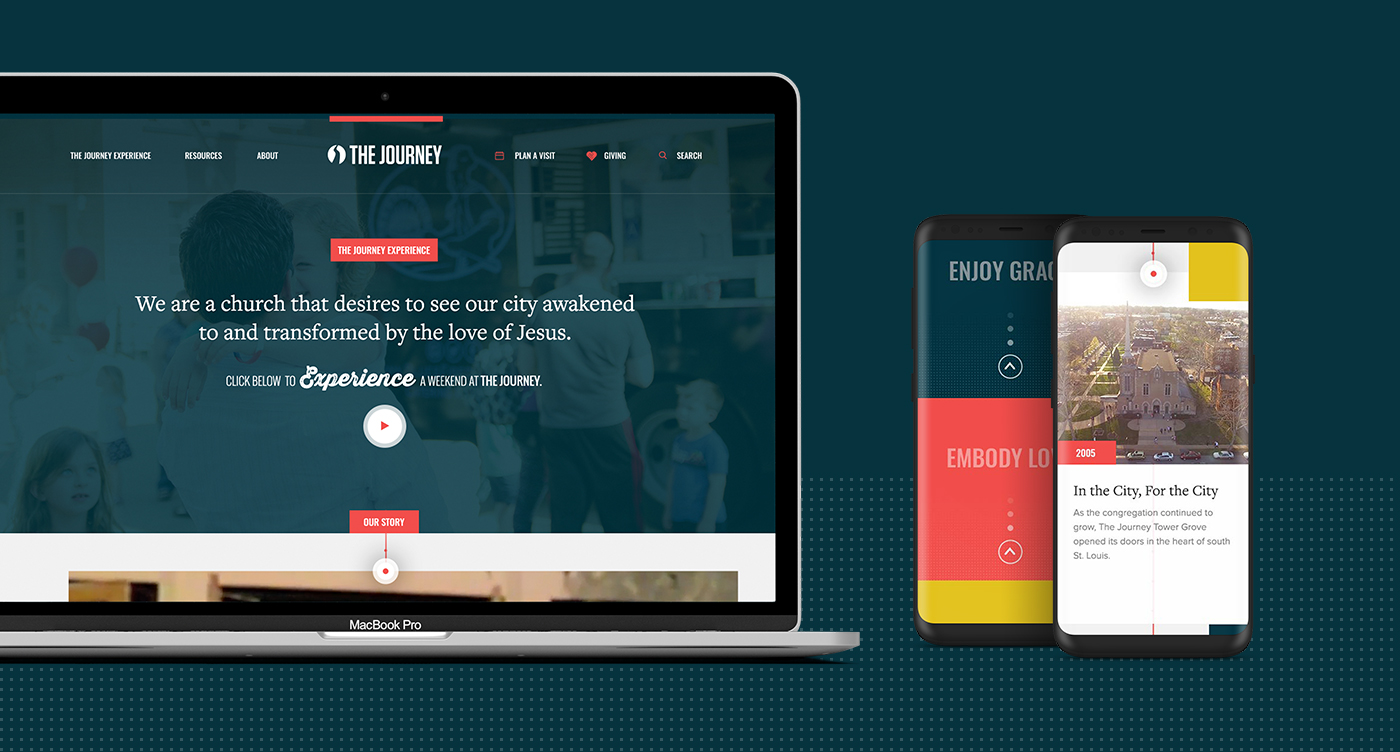 The new website makes it possible to connect to stories of faith from anywhere — not just during services. The Journey has a robust in-house content team that worked closely with TOKY's strategists to develop a site structure that would support continuous content creation.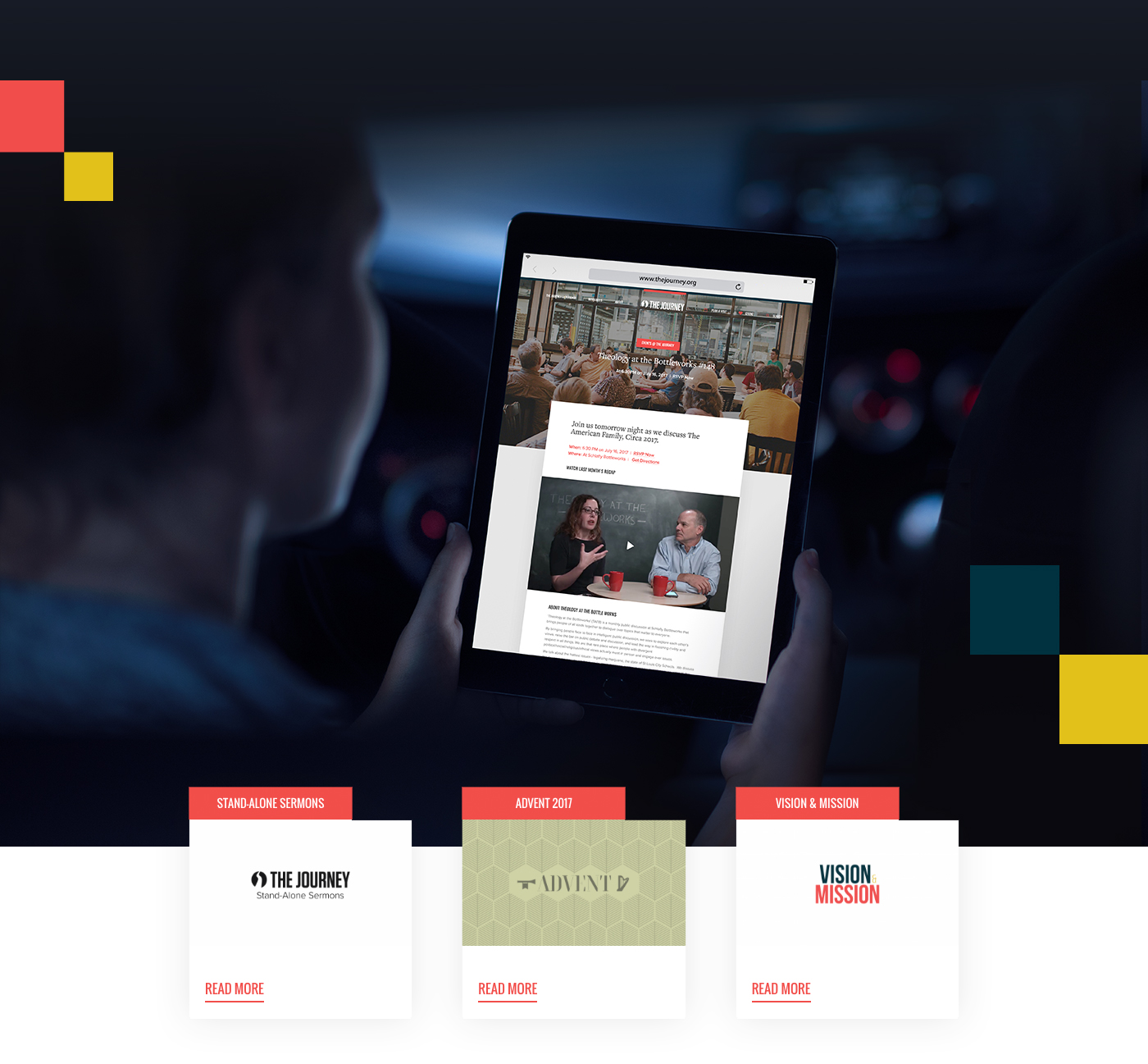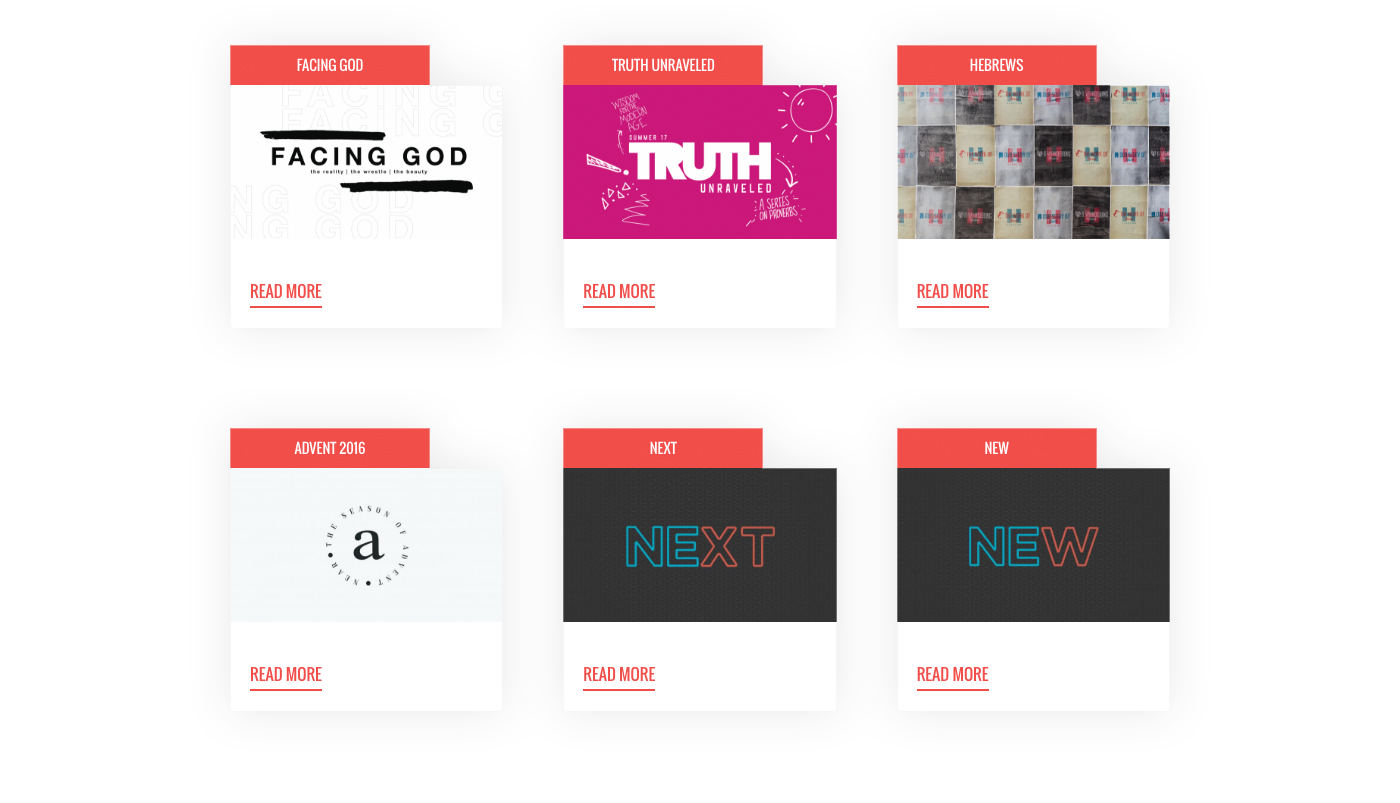 The site also serves potential newcomers looking for their first pieces of information about The Journey. The website is extremely rich in content, so the search function provides recommended topics, encouraging a newcomer to get to know The Journey when they don't know which questions to ask.
Religious networks are among the oldest institutions in the world, but there's no doubt the way faithful communities engage has evolved. The Journey's new website brings content to users so they can stay connected to the church even when they're not physically present.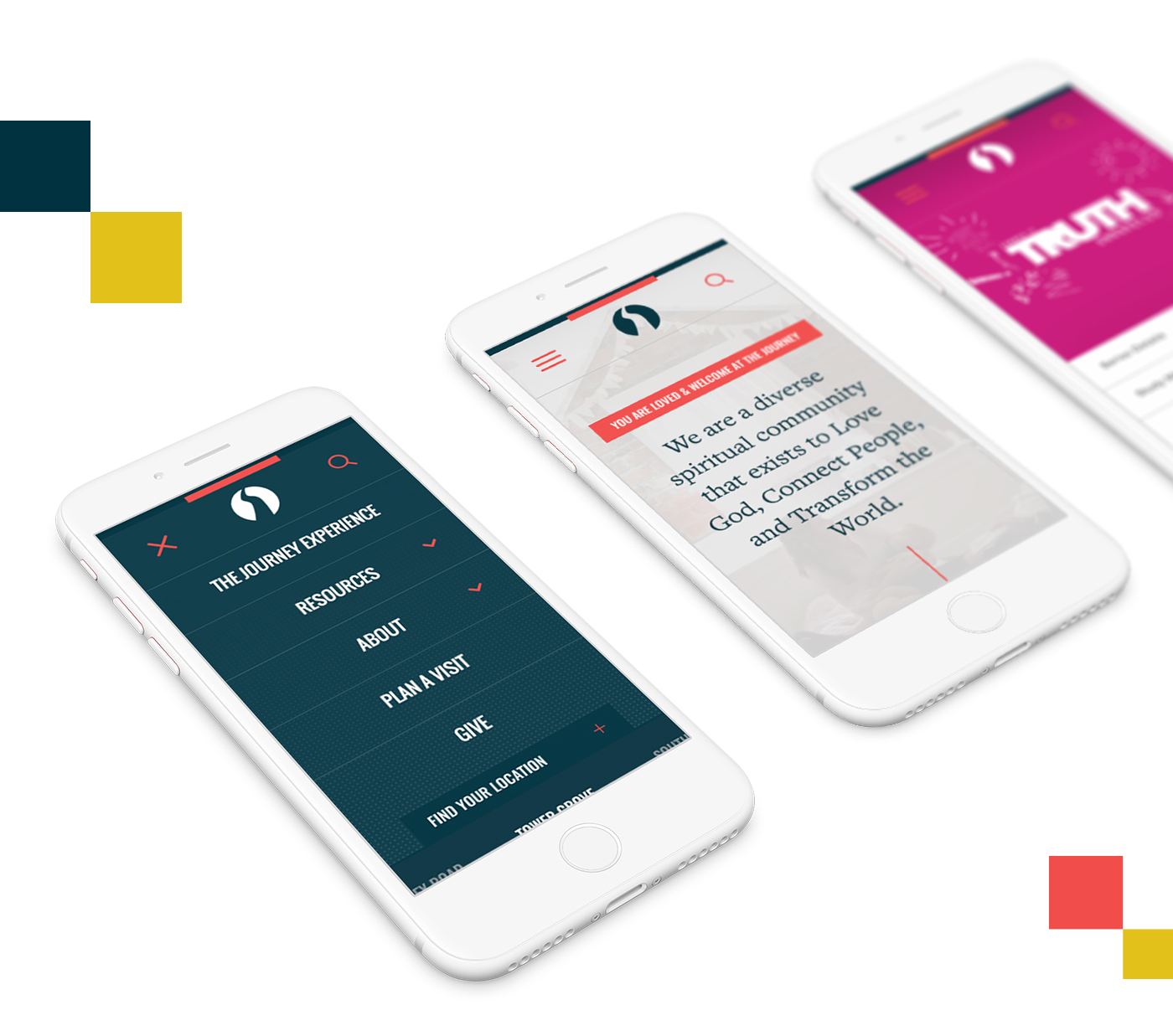 "
For what we invested in the site, it was worth every penny. For six months we had a dedicated team that was in communication with us at least weekly, sometimes daily.

"
— Brett Arndt, Creative Director
/ The Journey
Research
User Experience
Website Design
Website Development
2018 Honoree
Charitable Organization/Non-Profit