Overview
To win larger and more visible projects, this New Jersey-based architecture and workplace design team needed a brand and website that would reflect its strategic approach to design. TOKY led branding efforts to transform The Eagle Group into Studio Eagle, a firm known for design-led, collaborative work environments.
GROUNDED IN RESEARCH
The rebranding process began with thorough research, including interviews with leadership, staff, clients, and partners. These findings paved the way for new messaging, which empowers members of the firm to articulate what makes Studio Eagle unique to all other workplace design firms.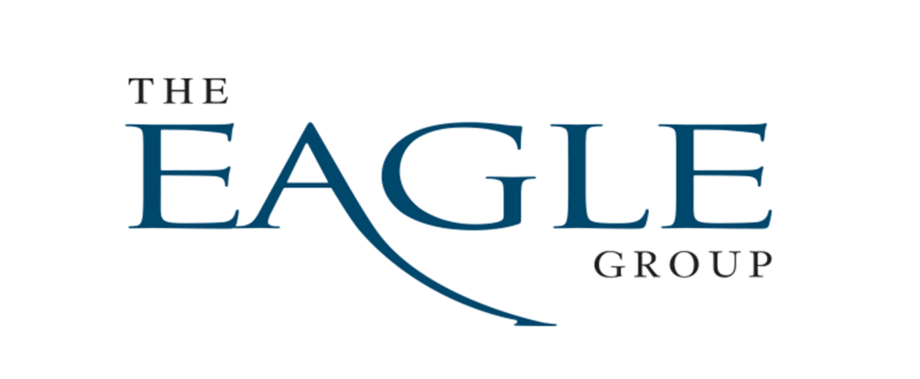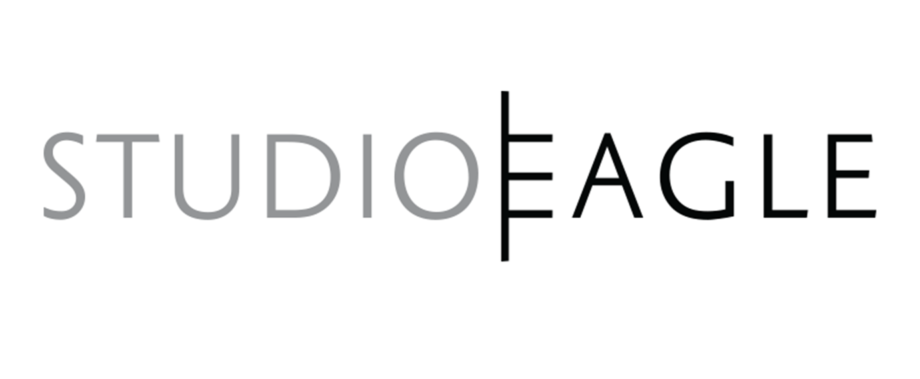 REDEFINING THE FIRM
Research revealed that the existing name — The Eagle Group — led to confusion from clients, partners, and peers, which led TOKY to explore new brand names. Studio Eagle rose above the others, hinting at the firm's collaborative style while preserving the brand equity of "Eagle." This name pairs with "The Workplace Redefined," the firm's bold new tagline.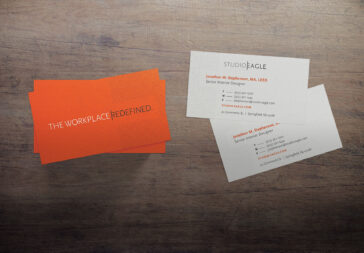 INTRODUCING STUDIO EAGLE
To introduce the brand to audiences, we created a website highlighting Studio Eagle's approach, work, and team. The mobile-friendly site features project pages with results-driven headlines, concise expertise pages with branded illustrations, and introductions to the people behind the work.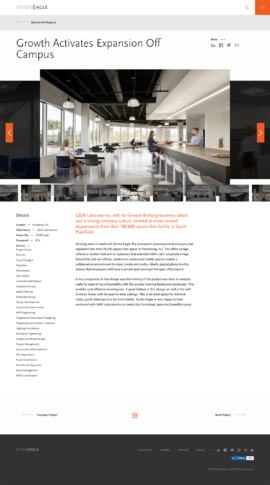 COPYWRITING & SOCIAL MEDIA
Using the brand platform as a foundation, TOKY wrote copy for the full site, including the firm profile, project pages, and culture page highlighting Studio Eagle's own workplace environment. Our team also wrote a series of news articles including on the boards and behind the scenes posts based on insights from staff interviews.