Case Study
St. Louis Public Radio
OVERVIEW
As a trusted source for local news, St. Louis Public Radio (STLPR) delivers stories that inform, inspire, and bridge divides in our community. With local news in crisis across the region and the country, the station's role is more urgent than ever. To protect the future of journalism in St. Louis and beyond, STLPR needed a brand that would fuel its continued transformation into the region's leading digital news platform.
UNDERSTANDING STARTS HERE
To bring clarity and energy to the STLPR story, TOKY sought out the voices of those who make the station what it is today. Audience surveys, journalist focus groups, and a review of the local and national news landscape helped us develop a brand story as dynamic, credible, and insightful as the organization itself.
CRAFTING A VISUAL VOICE
As a large, fast-paced media organization, the demand for visual assets at STLPR is as rapid as the news cycle. The team needed a consistent, adaptable visual language that would stand out among St. Louis' sea of red media logos, but without overshadowing important journalistic content. TOKY created a brand that is primarily black and white while borrowing the vibrant, recognizable palette of STLPR's most important partner: NPR.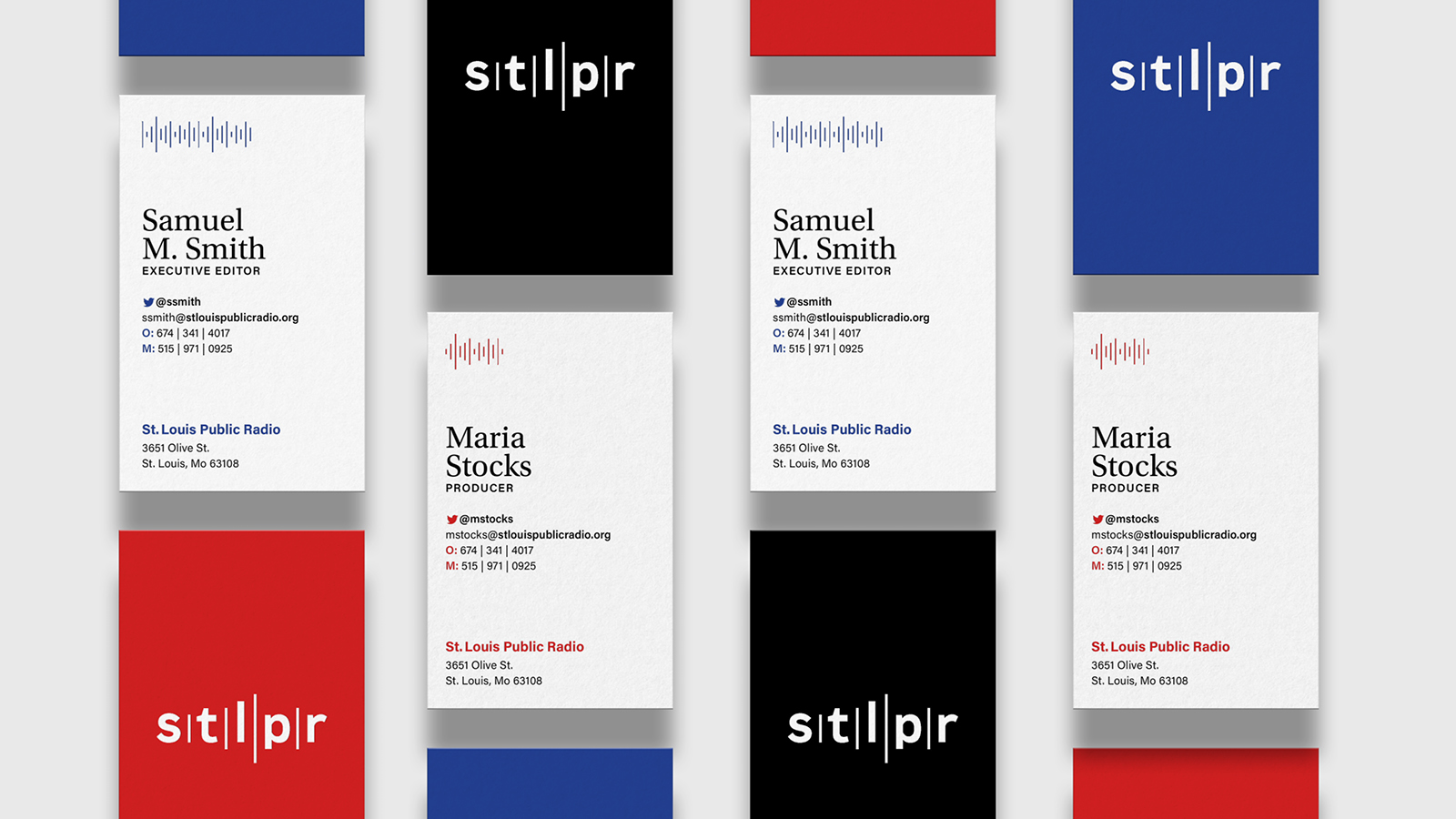 A PATTERN OF DIALOGUE
Strong local journalism listens as intently as it informs. This approach comes to life in STLPR's waveform-inspired brand pattern, which provides texture while suggesting conversation and the exchange of ideas.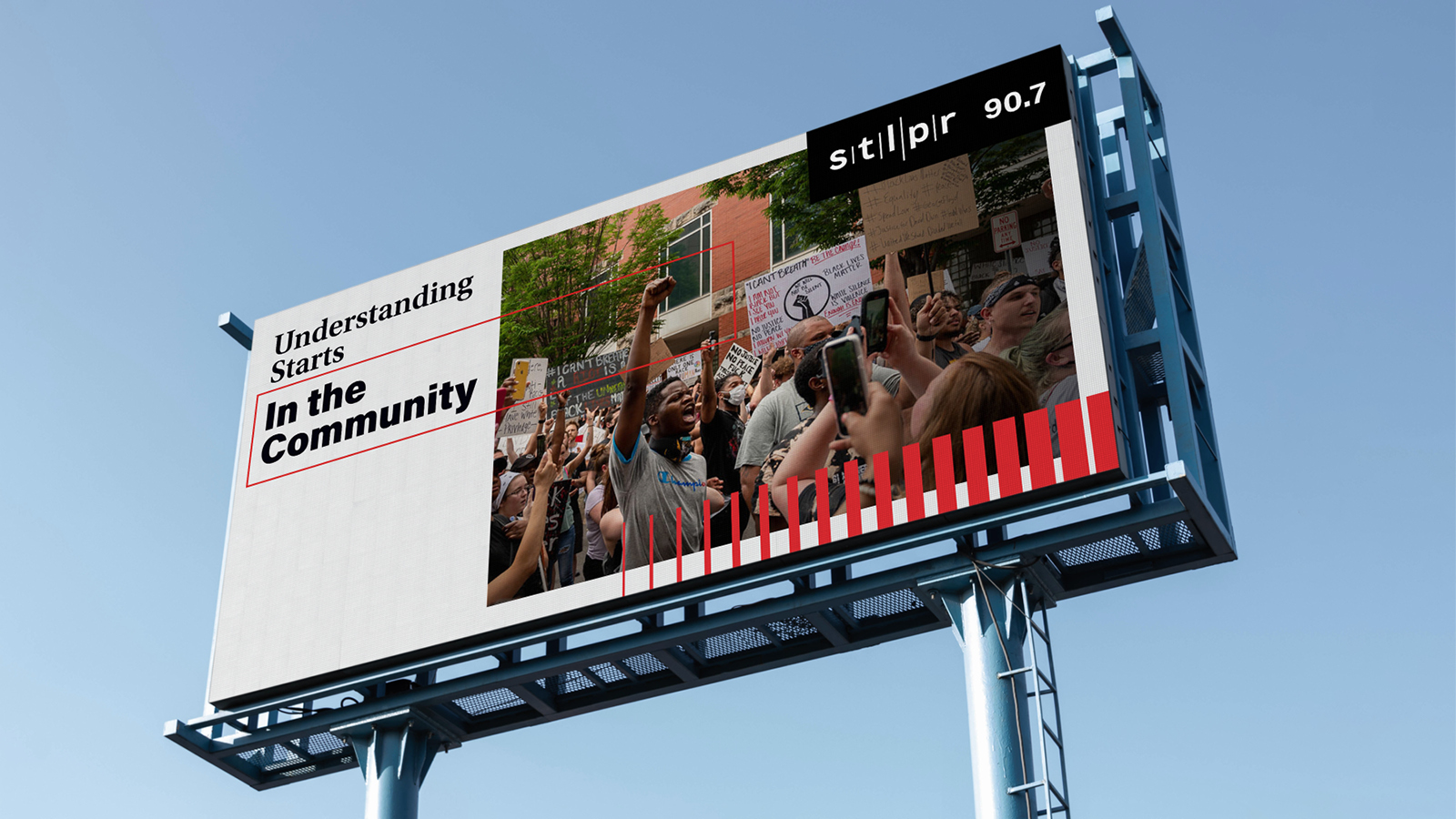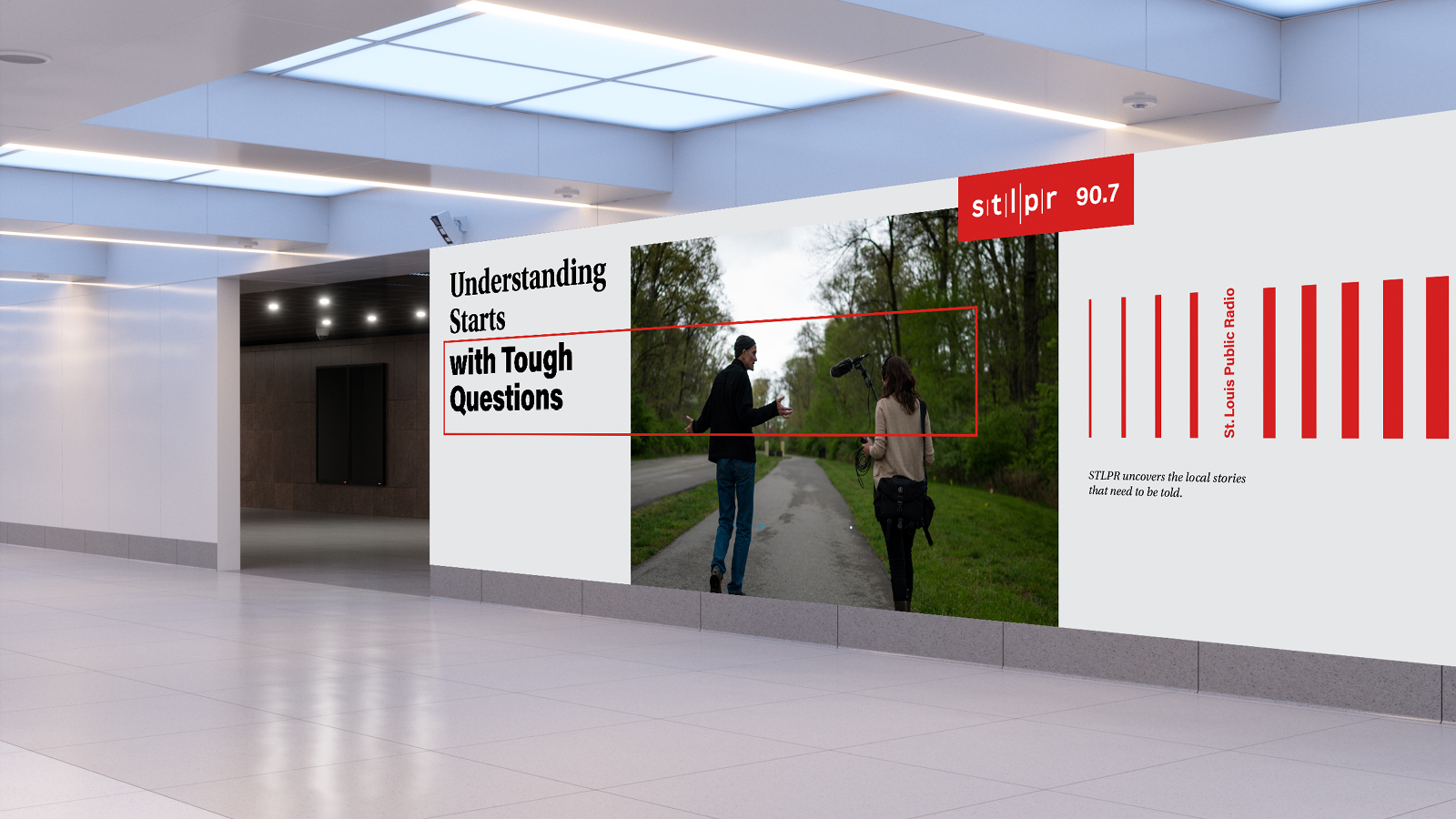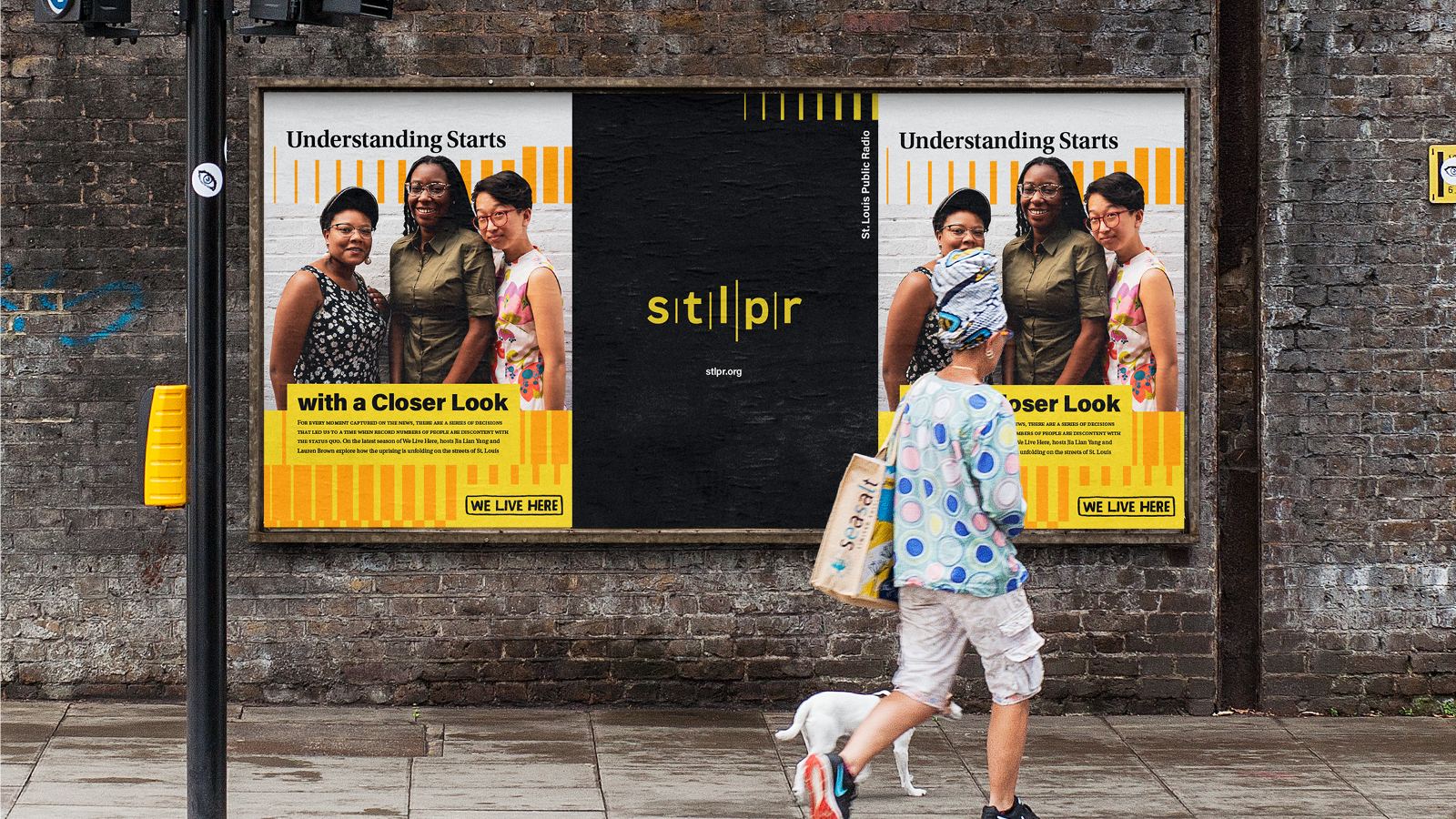 THE LANGUAGE OF SOUND
As an organization with deep roots in radio, STLPR was eager to translate the new look and feel to sonic branding. The composition blends instruments into an optimistic four-note mnemonic that is uniquely STLPR, but also right at home alongside the Morning Edition theme.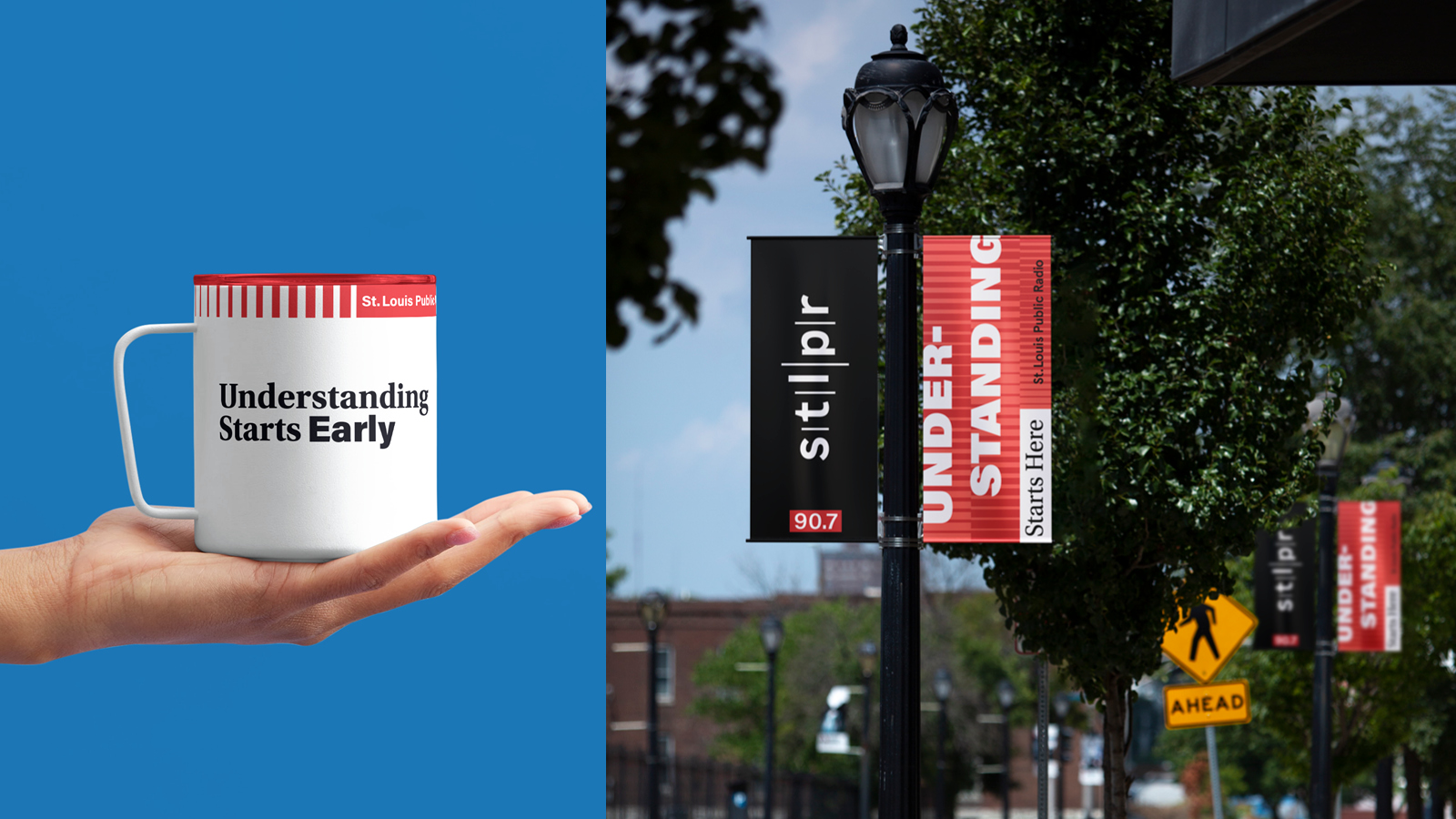 Feedback
Services
Research
Messaging
Brand Identity System
Sonic Branding
Motion Design
Launch Campaign