OVERVIEW
Native Foods has been crafting 100% plant-based and 100% craveable dishes since 1994. They pride themselves on bringing the world's comfort foods home to your community. To continue to grow in an increasingly crowded market, Native Foods needed a brand that would energize loyal fans while differentiating the chain from its salad and grain bowl contemporaries.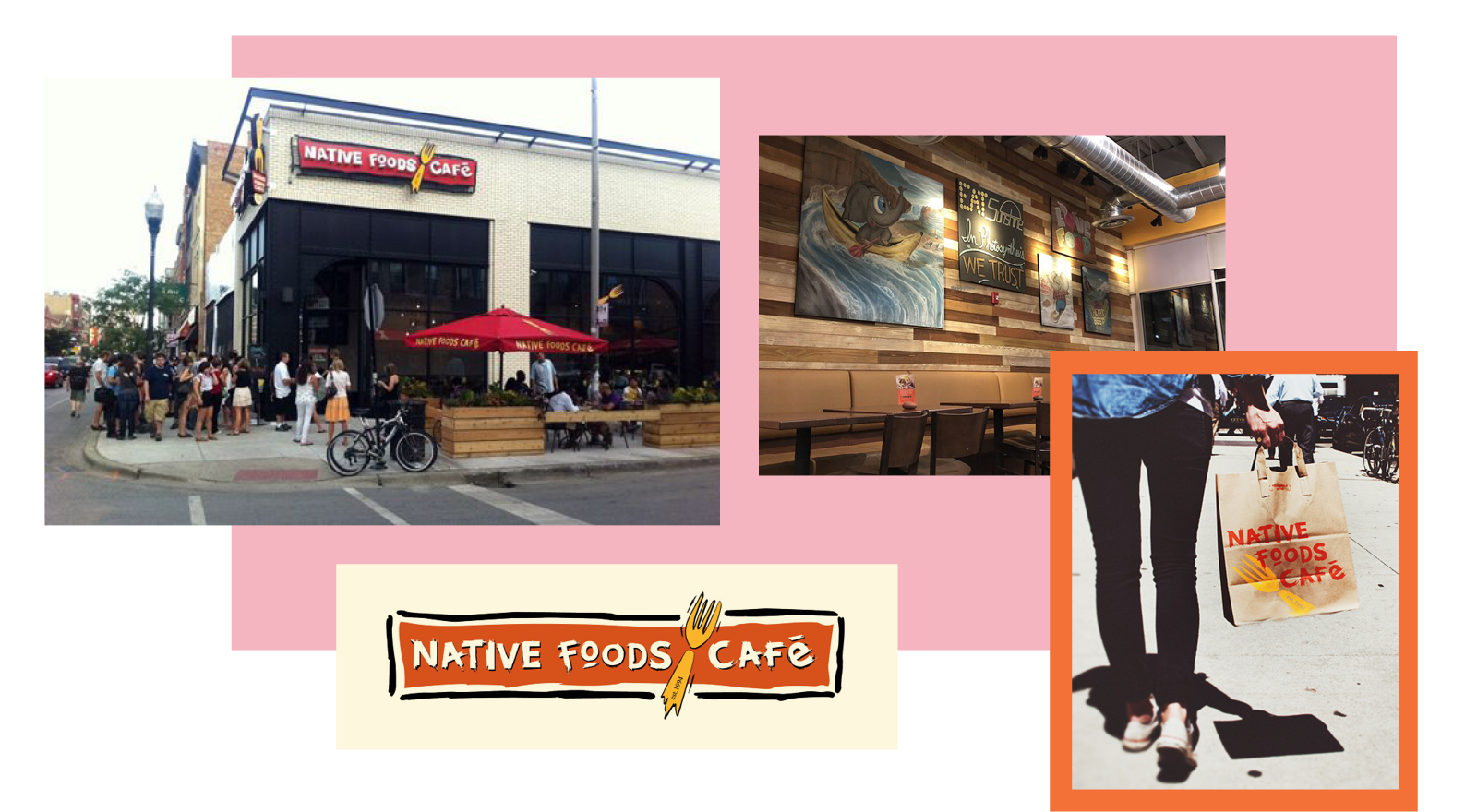 STRIKING AT THE ROOT
Through interviews, focus groups, sales data, customer surveys, and competitive analysis, TOKY uncovered specific insights to set Native Foods apart from the old standbys as well as up-and-coming generation of vegan and vegetarian brands. This analysis was critical in helping the Native Foods team understand their changing market and decide how closely to follow category trends.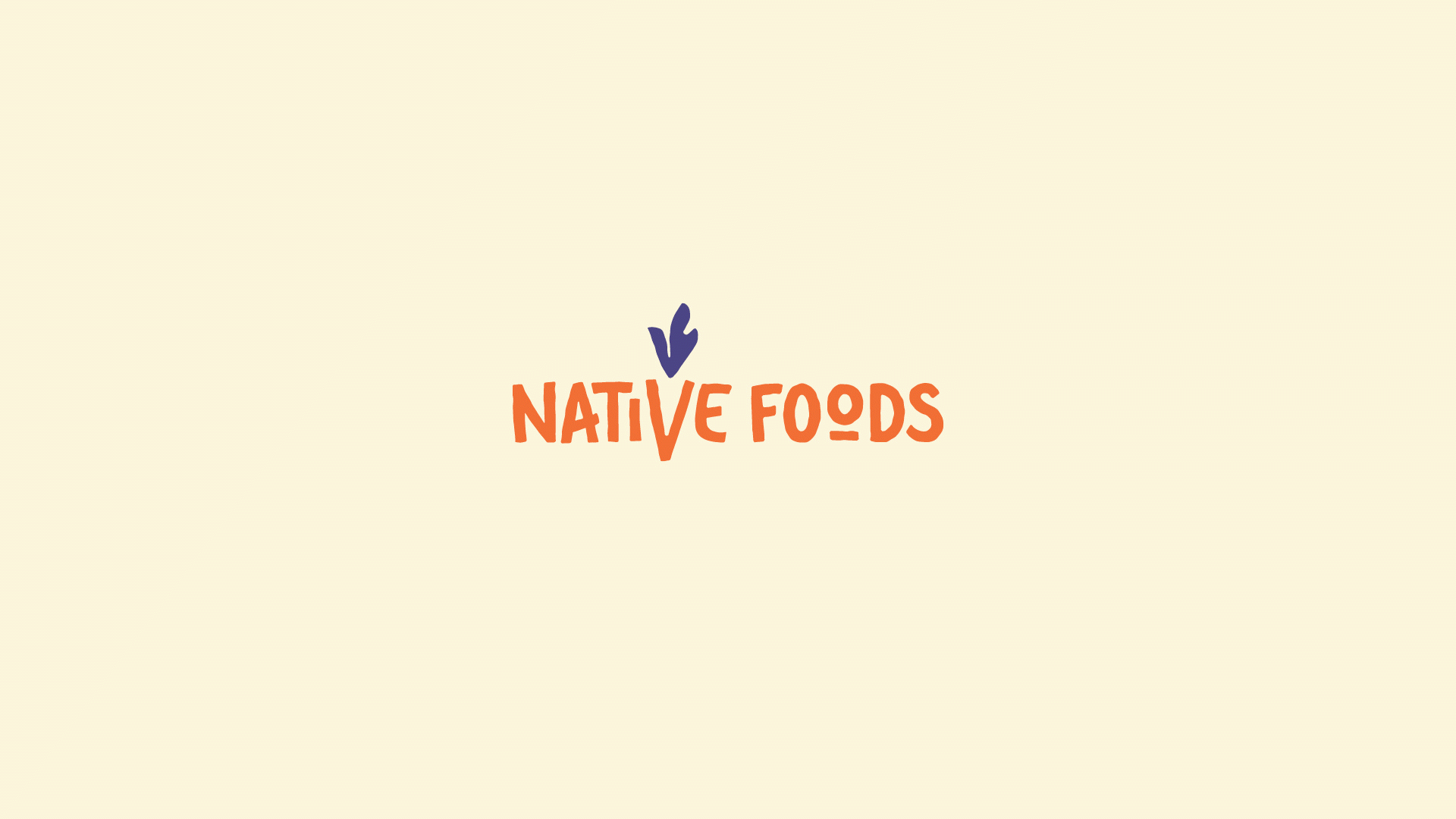 DOWN-TO-EARTH DELICIOUS
The new identity gets right to the heart of the Native Foods experience. A warm, inviting color palette takes inspiration from the chain's vibrant menu offerings. Typography that balances familiarity with surprising and friendly details, and the redrawn logo emphasizes Native Foods' plant-centric personality while maintaining the energy of the original mark.
The chalkboard artwork that once adorned the restaurant walls has been reimagined as a vegetal cast of lighthearted and idiosyncratic characters. Stackable produce stickers are a cheerful mark of the chain's commitment to using fresh, natural ingredients.
GATHER 'ROUND GOODNESS
Fast-casual doesn't have to mean rushed or uncomfortable. Native Foods interiors are designed to create a playful, relaxed environment with bright and inviting spaces showcasing colorful brand artwork.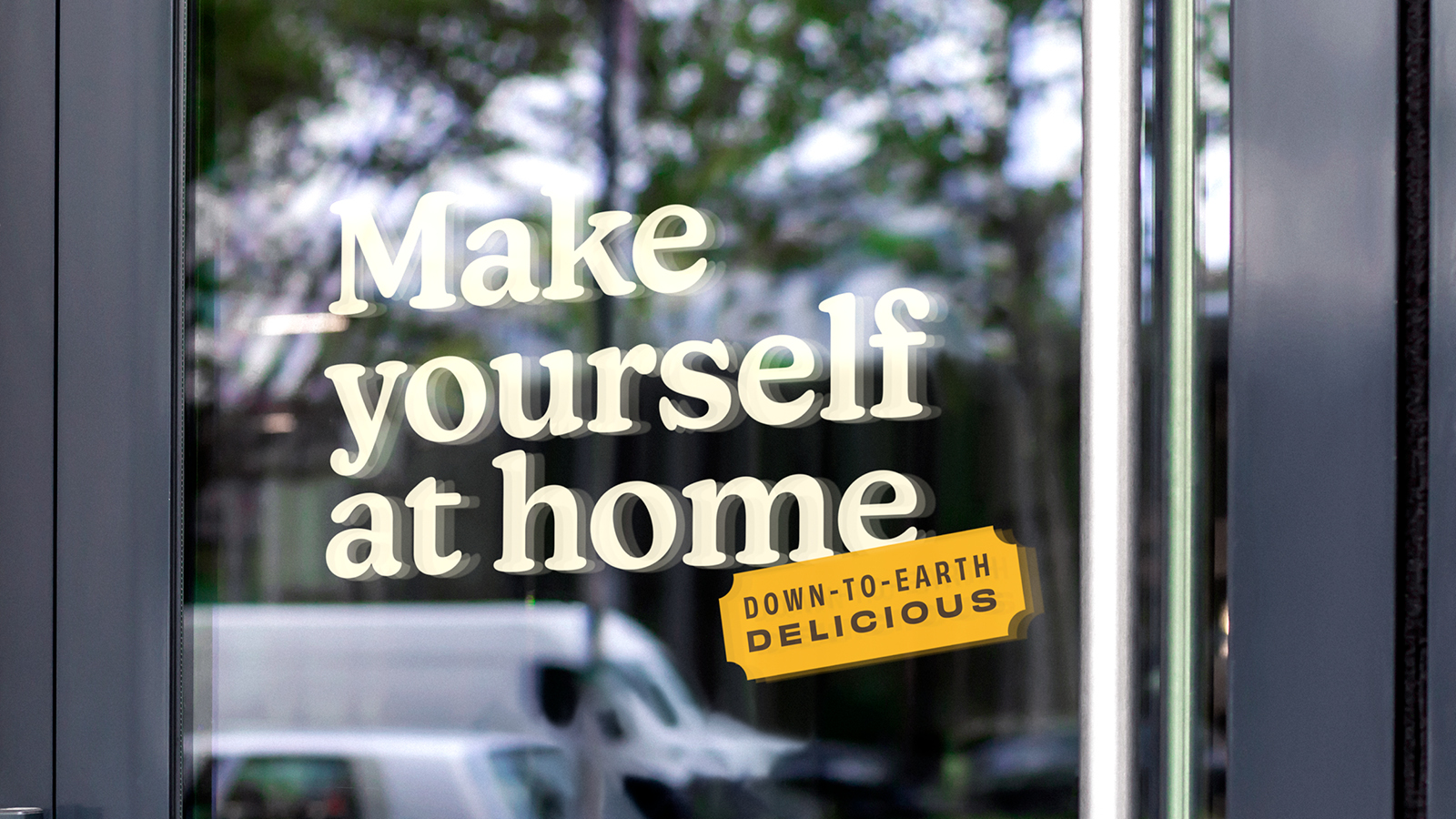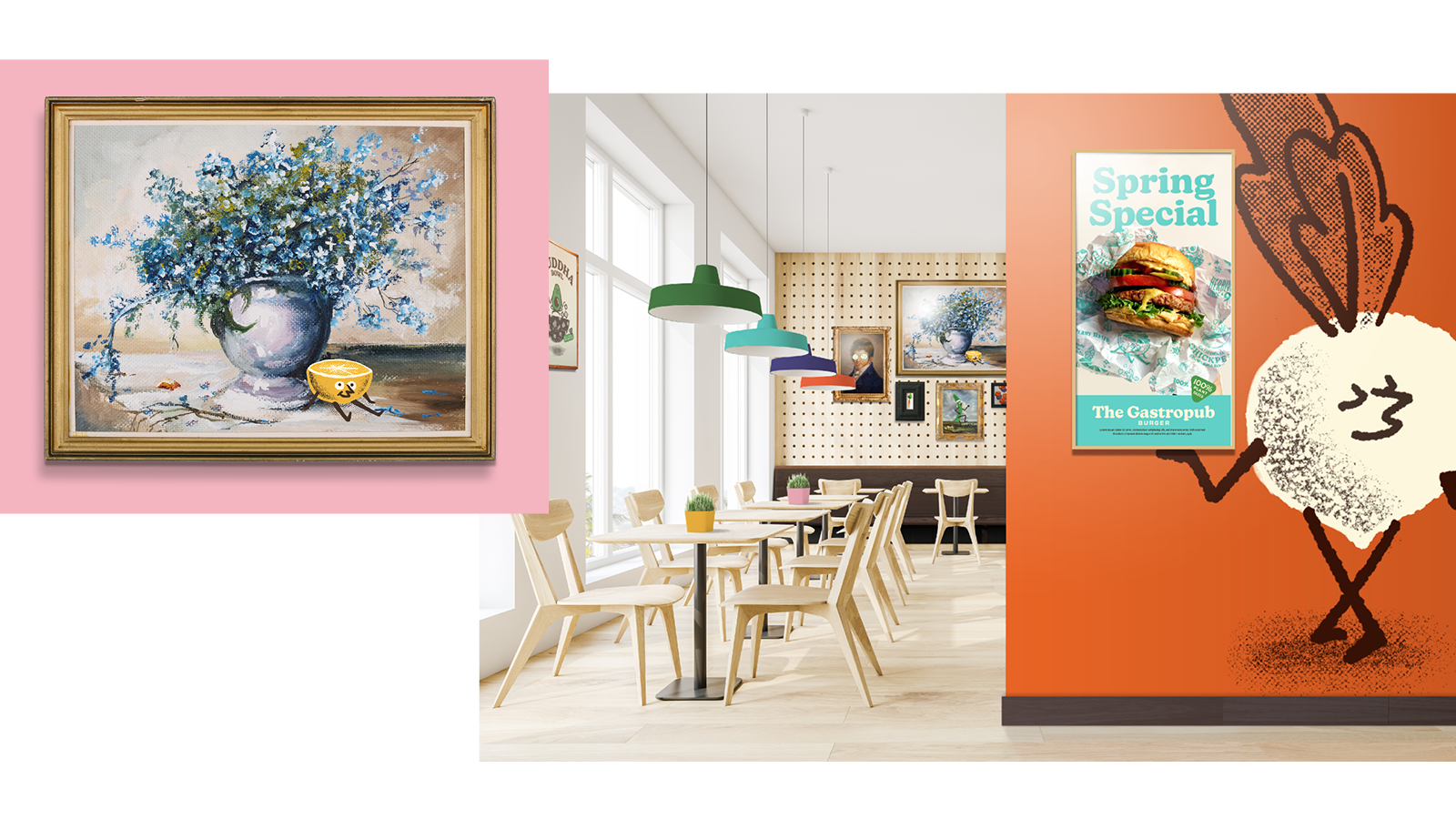 NATIVE FOODIES UNITE
The brand's plant-based ethos comes to life across the dining experience, from crave-inducing to-go containers to a lighthearted line of merch including pins, t-shirts, and stickers. No matter where they dine, Native Foodies can proudly wear their love of chef-crafted comfort food that happens to be 100% vegan.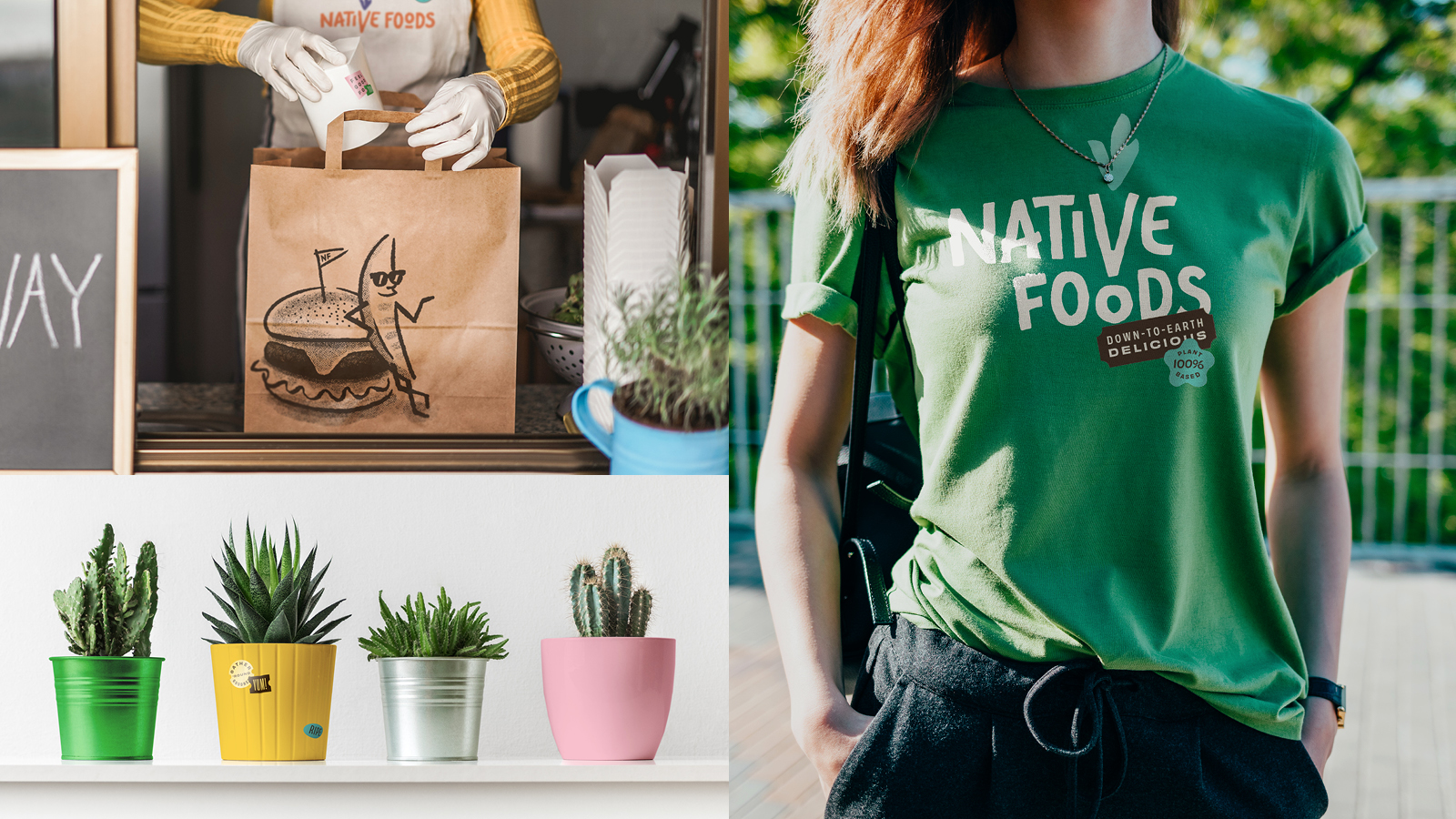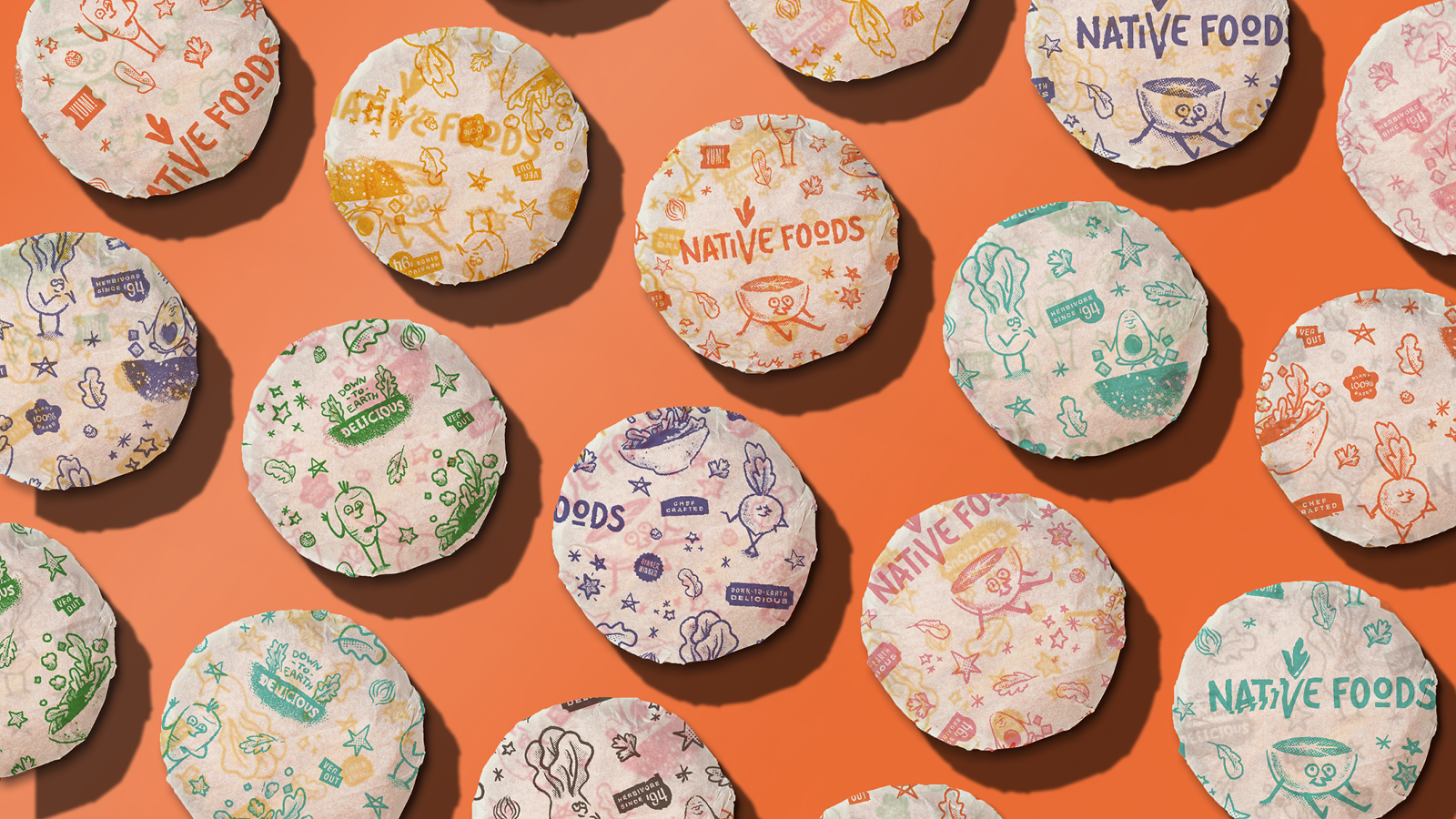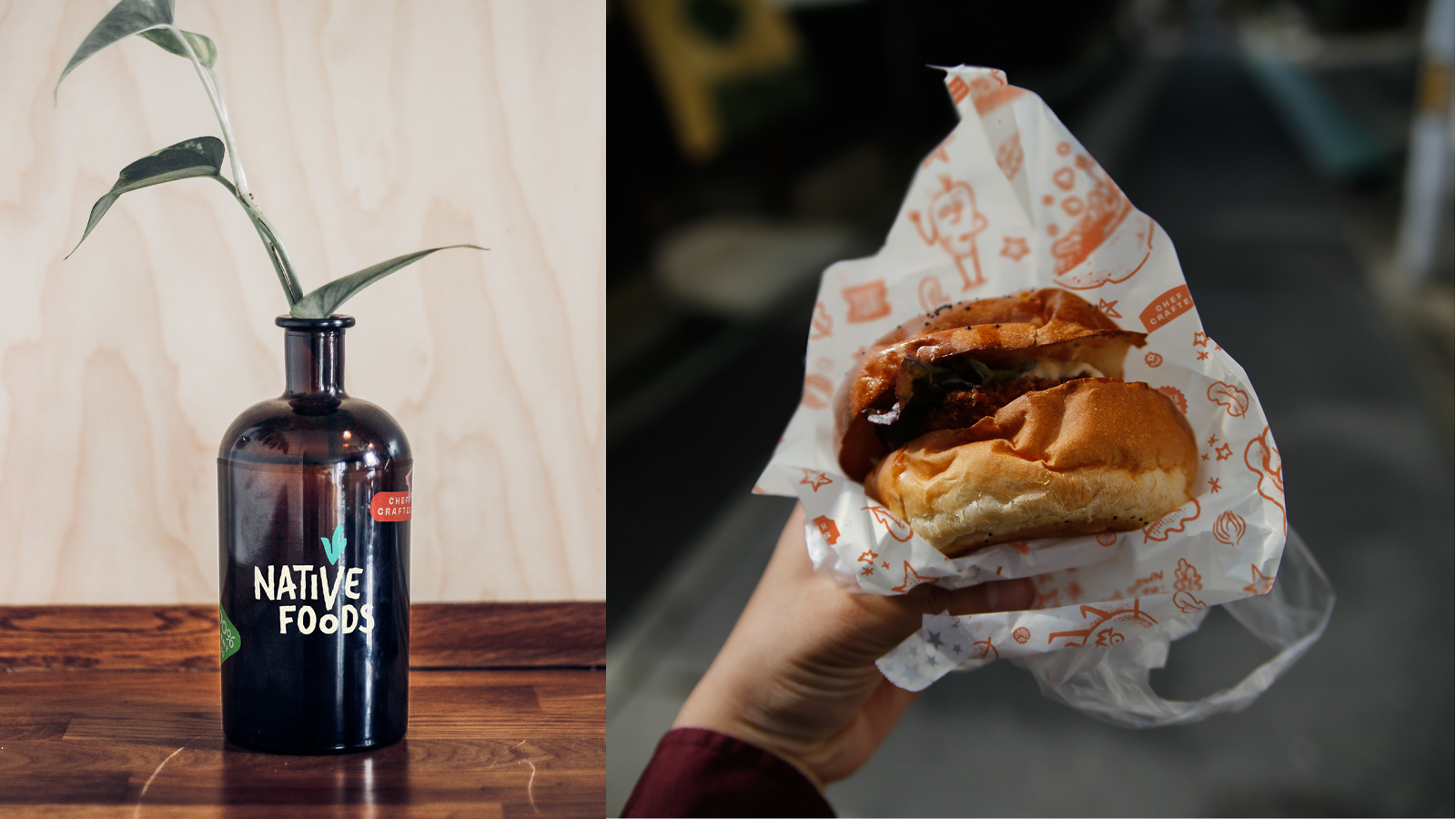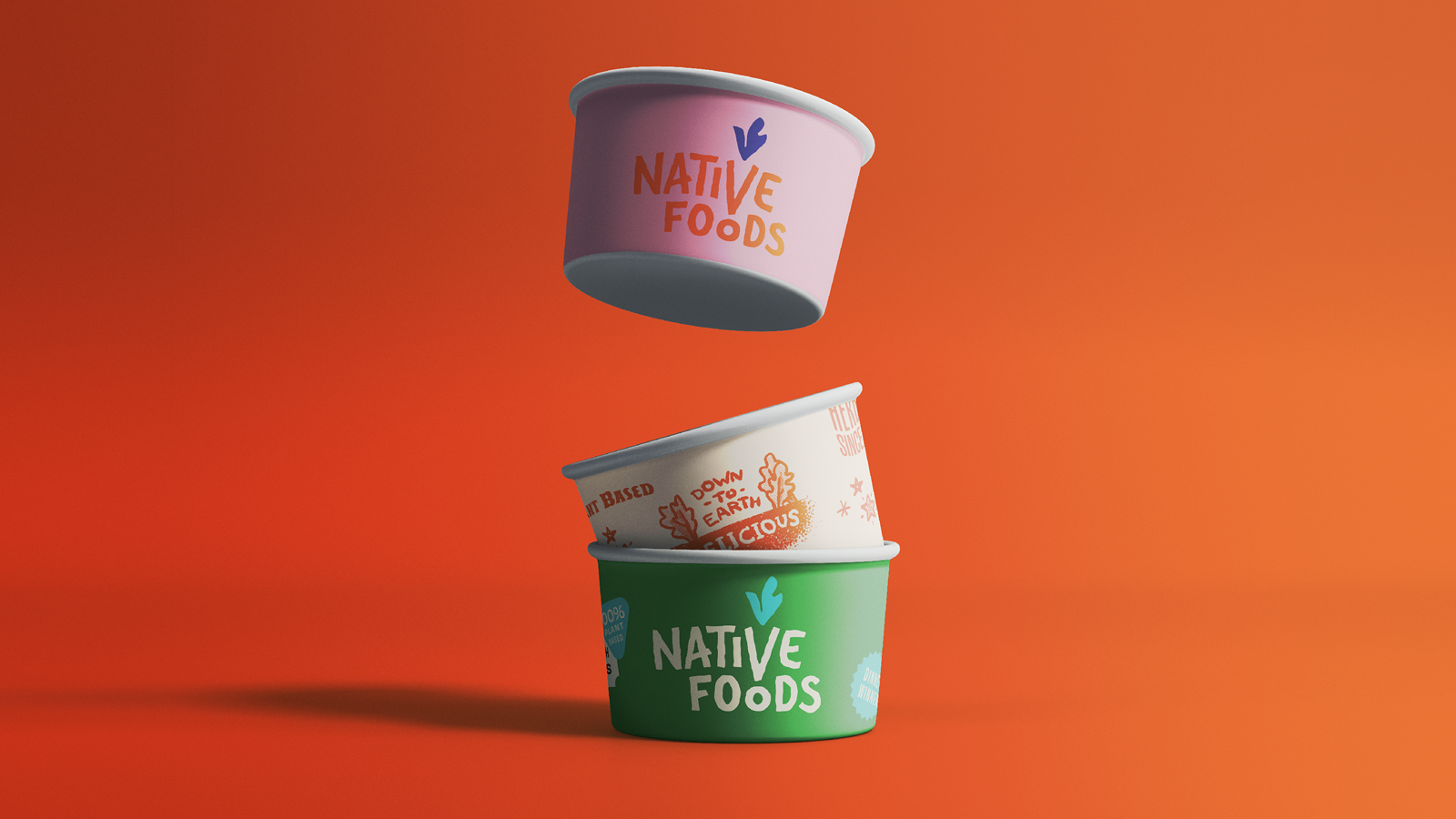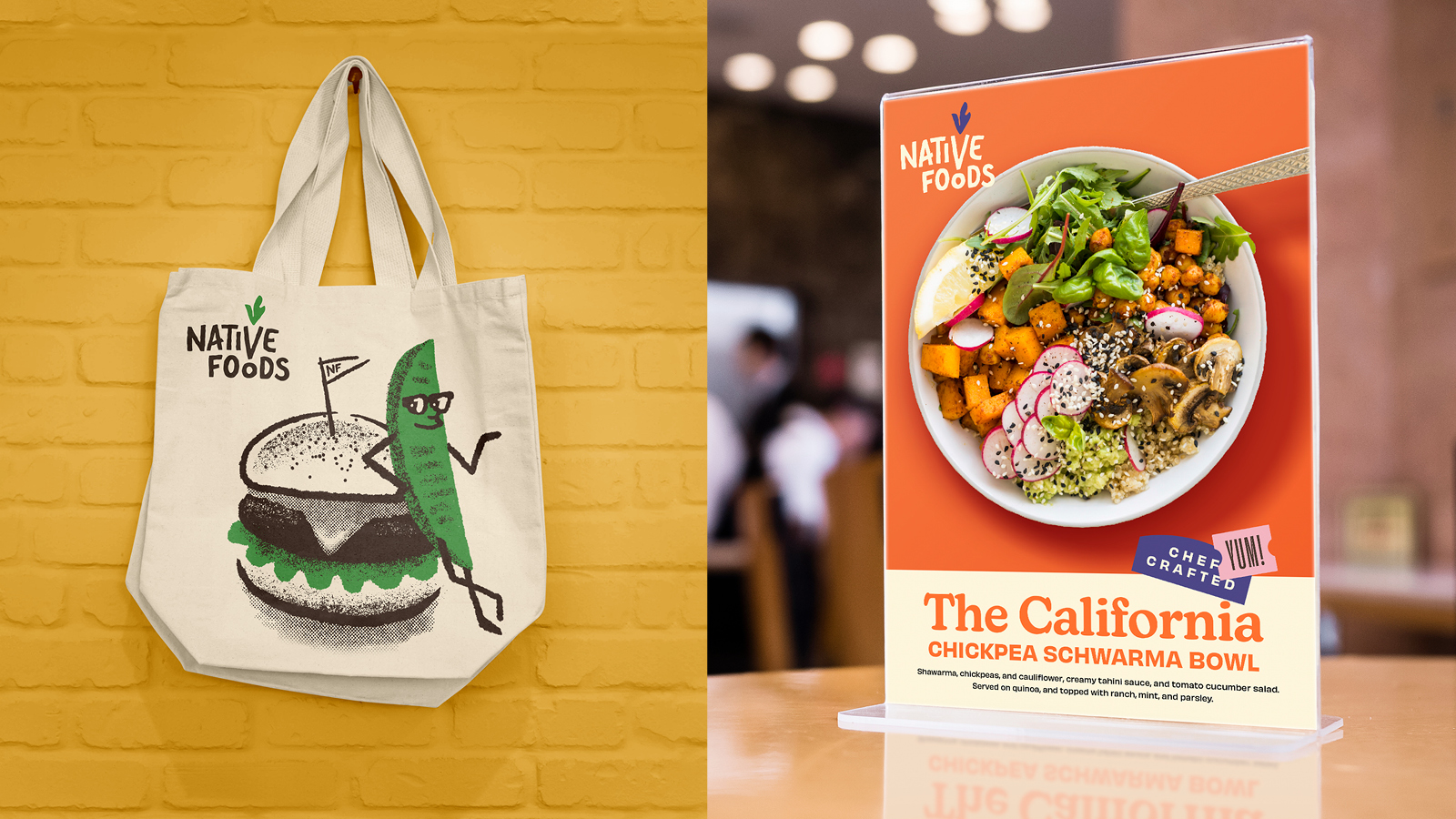 Services
Research
Messaging
Brand Identity System
Copywriting