Case Study
Ferguson Voices: A Moral Courage Project
Overview
On August 9, 2014, Michael Brown was shot and killed by a white police officer in Ferguson, Missouri. Lives were forever changed that day, and two organizations — PROOF: Media for Social Justice and the University of Dayton Human Rights Center — set out to document the experiences of ordinary citizens in moments of crisis. TOKY was selected to create an interactive website to amplify these stories.
LIVES FOREVER CHANGED
In May of 2016, nine University of Dayton students and their advisors traveled to Ferguson to interview individuals affected by the unrest in August 2014. Each story pairs with a striking portrait of the interviewee, photographed largely by Mark Katzman with additional portraits by Geoff Story, creative director at TOKY.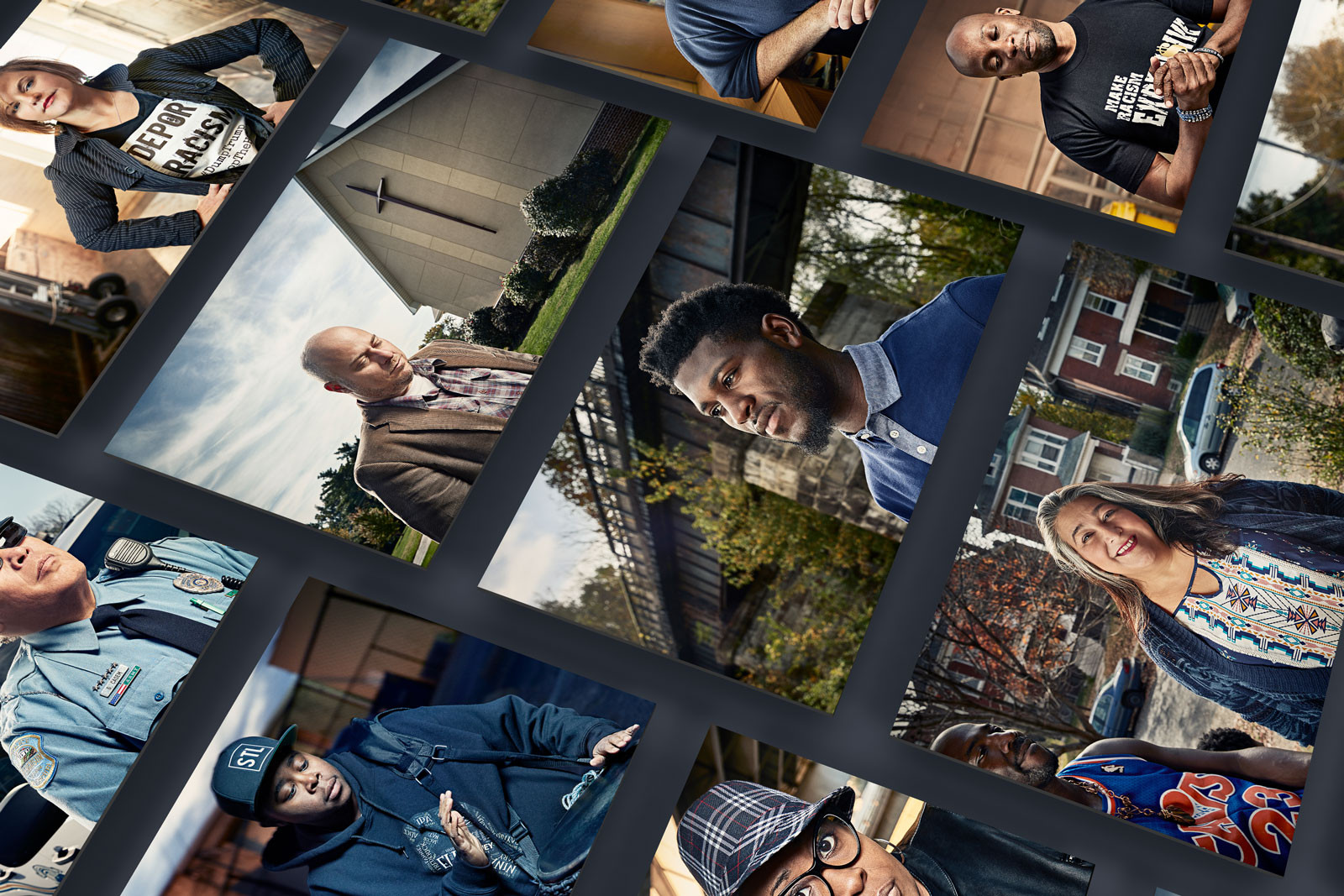 NARRATIVE NAVIGATION
Site visitors can explore the audio stories by chapter using the circular navigation element on the site's home page. With this approach, one story leads into the next, creating a cyclical narrative without giving one individual priority over the next.
MAPPING DIVERSE PERSPECTIVES
In addition to the chapter-based navigation, visitors can explore stories geographically. Interviews are plotted on a map of Ferguson, providing context for the size of the community as well as the specific place each narrative plays out in relation to where Michael Brown was killed in 2014.
ANIMATION IN CONTEXT
On the home page, visitors are pulled in with an introductory animation that layers in storyteller portraits one at a time. We repurposed this video for social media as a way to introduce Ferguson Voices to audiences across the country.
Feedback
Services
Photography
User Experience Design
Website Design
Website Development
Awards

Featured Case Study
Drupal.org, Website

Silver
National ADDY Awards
Best of Show
District ADDY Awards
St. Louis ADDY Awards

Best of Show
AIGA Saint Louis Design Show 23