Overview
Founded in 1946, ENV pioneered the commercial interior design profession in America. Formerly known as Environetics, the acclaimed architecture, engineering, and design firm boasts a national presence. With a name change already in the works, the firm's leadership saw an opportunity to reimagine the ENV brand.
FIVE OFFICES, ONE FIRM
In-depth brand research revealed the story of a firm with unique cultures and skills across locations. The new messaging unites ENV as one organization while celebrating each office's individual strengths, whether design excellence, client service, or an integrated approach to construction.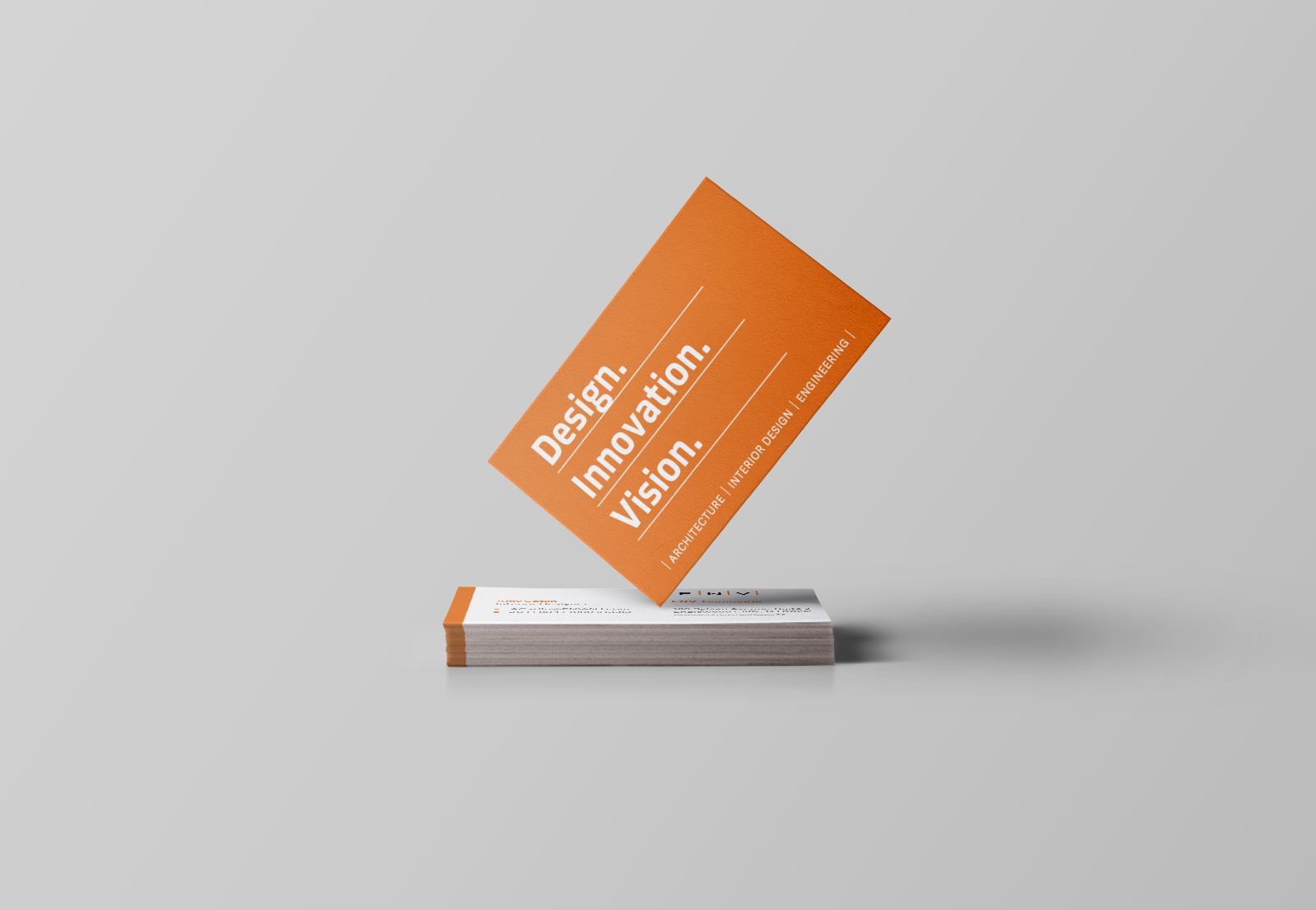 REDEFINING THE BRAND
While research showed equity in the firm's trademark orange, the name change presented an opportunity to redefine the visual brand. The logo's vertical lines allude to the individual strengths that set each office apart from the next.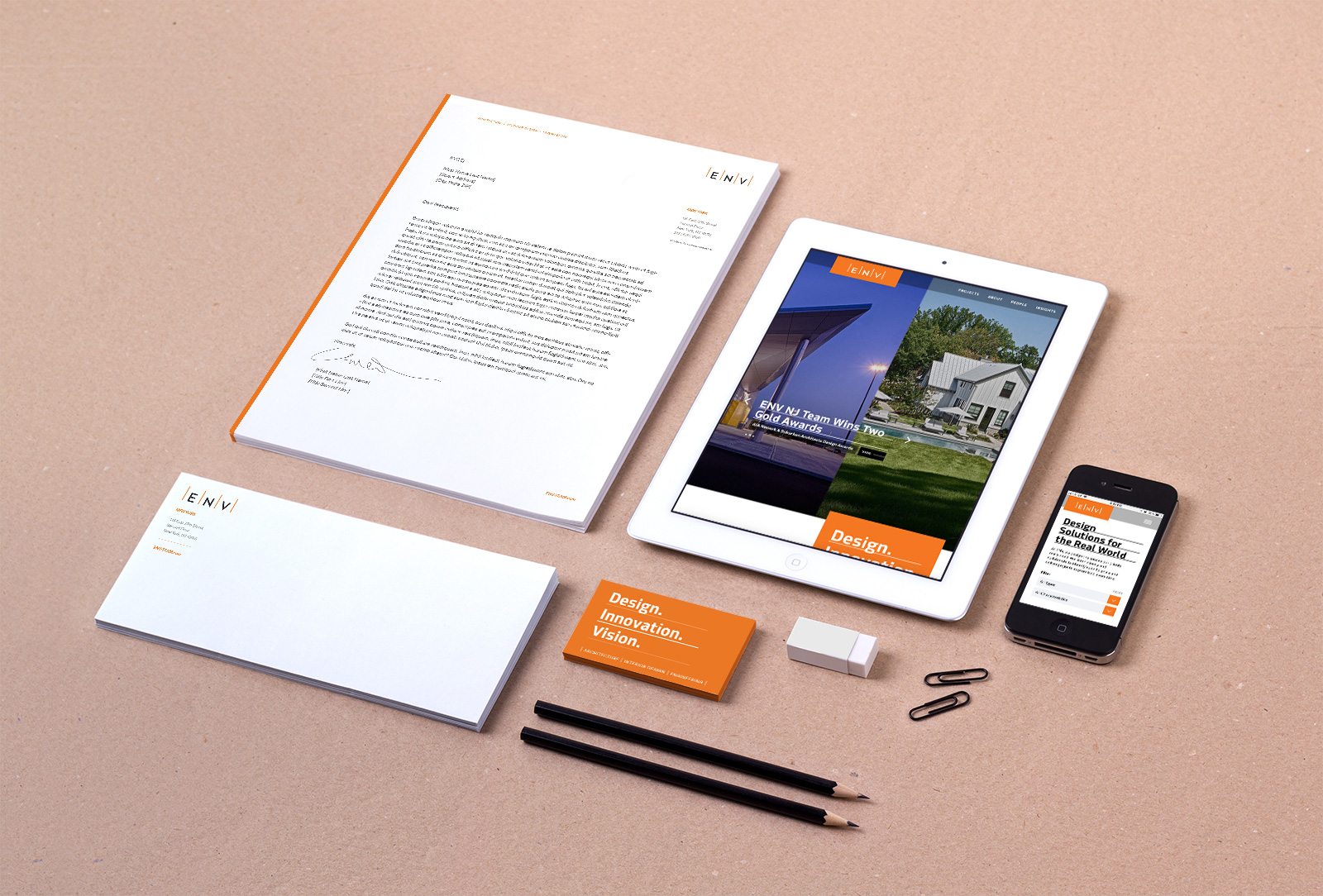 STRENGTH IN STYLE
TOKY brought ENV's look and feel into the modern age to better reflect the quality of work that the firm creates for clients. Business cards, letterhead, presentation templates, and more were created to reinforce the new brand at every touchpoint.
DIGITAL UNITY
The firm's redesigned website unifies five offices on one digital platform while allowing each location's strengths and staff to shine. Throughout the site, project pages take center stage to showcase ENV's work across the country.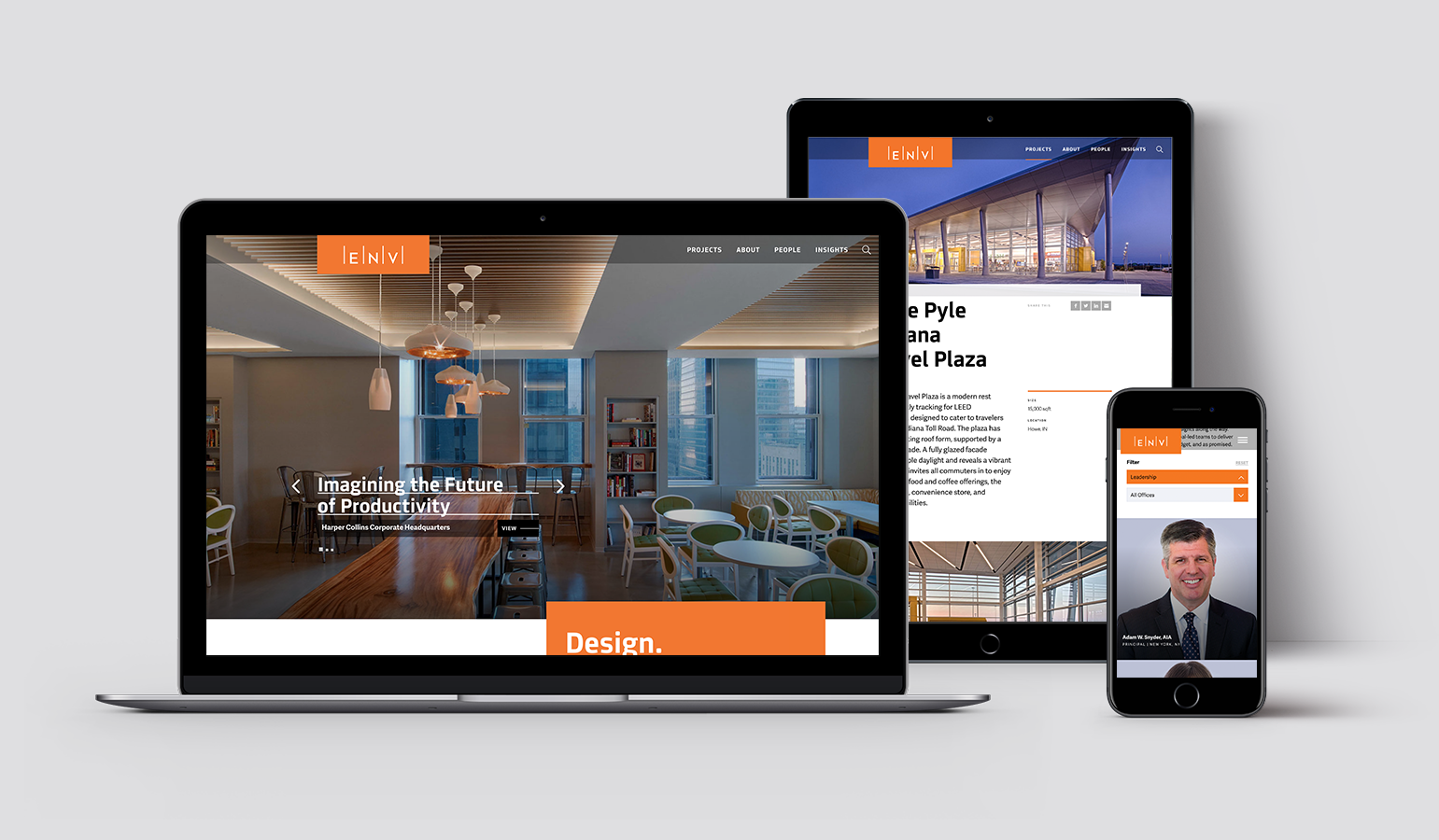 Feedback
Services
Research
Brand Messaging
Brand Identity
Print Collateral
Copywriting
Website Design
Website Development
Awards

Honorable Mention
Graphis Branding 7

Award of Excellence
SMPS St. Louis Marketing Communication Awards