Overview
Founded in 1973, Drury Hotels grew from a single roadside hotel in Sikeston, Missouri to more than 150 properties across 25 states. To continue on this path of guest satisfaction and growth, hotel leadership asked TOKY to evaluate its existing market position and evolve the brand in a way that would preserve the look and feel beloved by loyal weekend travelers.

SURVEYING THE HOTEL LANDSCAPE
TOKY began by collecting quantitative and qualitative insights from hotel leadership and more than 1,500 current and prospective guests across the U.S. Using our proprietary competitive research index, we analyzed the ways in which upper-midscale hotels position themselves to win the attention of prospective business and weekend travelers.

ALWAYS GOING THE EXTRA MILE
Our research identified the amenities that set Drury apart in the crowded upper-midscale market: A welcome greeting from a top-notch team; a comfortable, carefree stay that feels like home; and the promise of an improved rewards program. Those qualities come to life in "Travel Happy," a new tagline reminiscent of family, fun, and a worry-free hotel experience.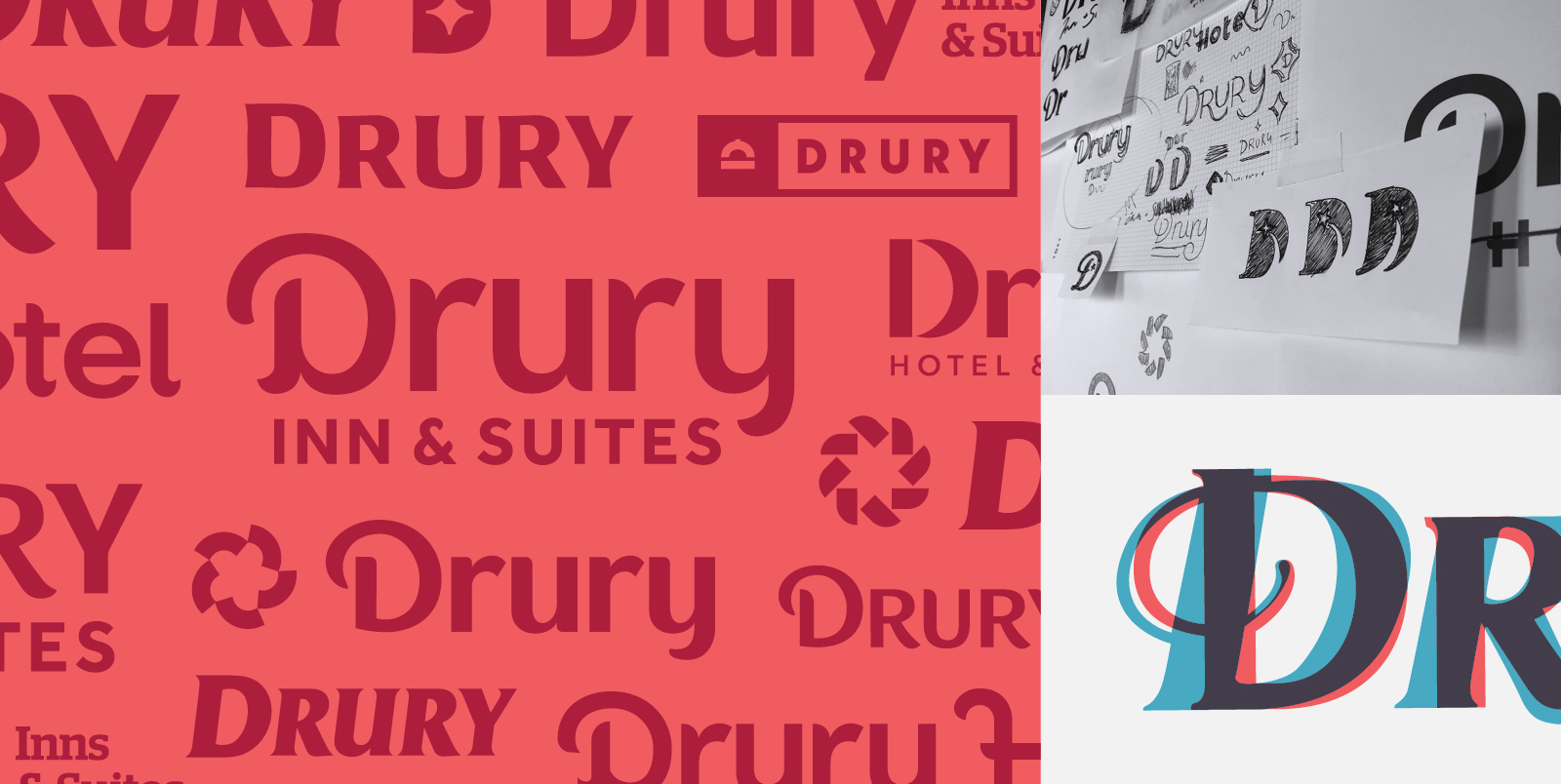 A SUBTLE EVOLUTION
After a wide exploration around the mark, user testing showed that loyal Drury fans preferred the subtle brand evolution to a substantial rebrand. The team landed on an identity that retains the essence of the original while positioning Drury for the future. The new brand is friendlier, warmer, and most importantly, more legible on buildings, signage, billboards, and highway signs.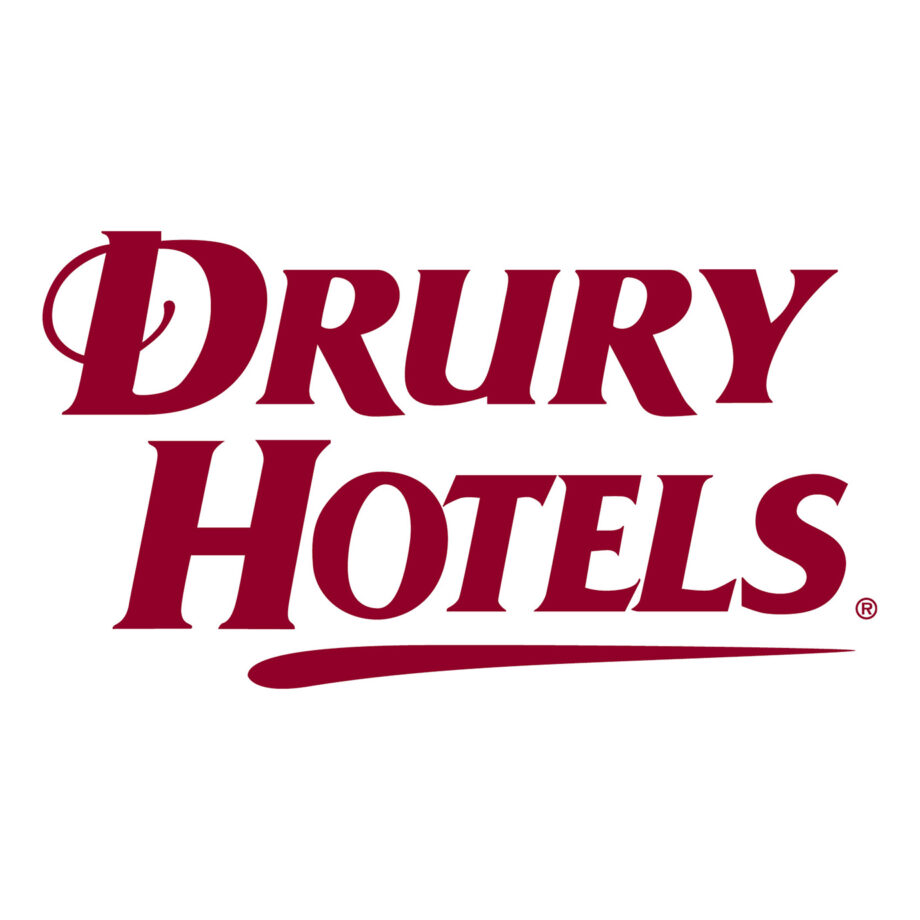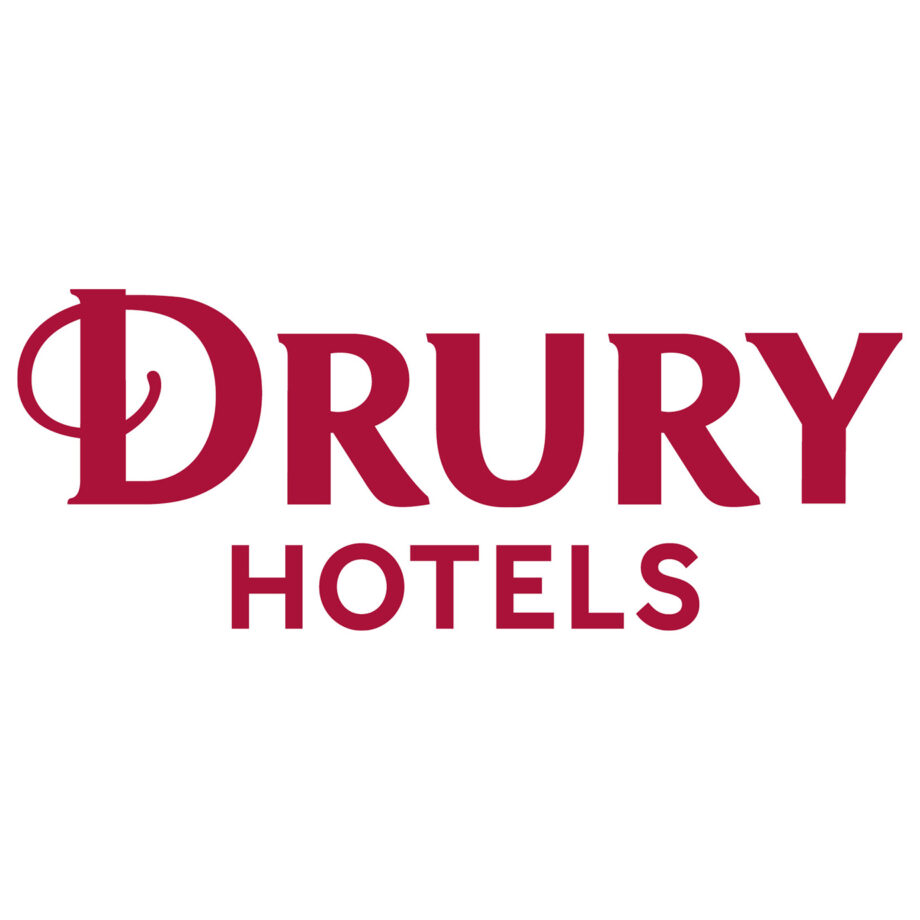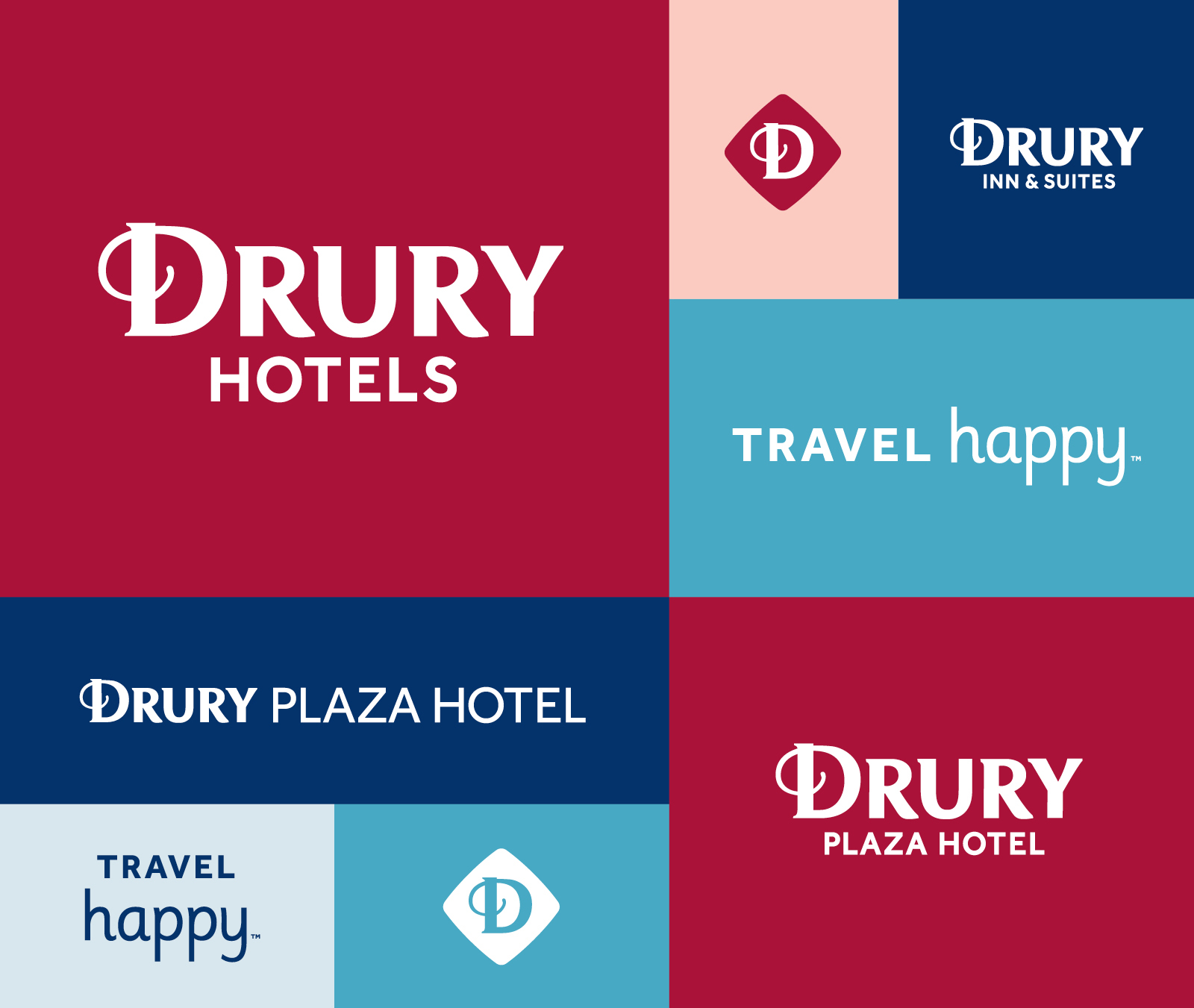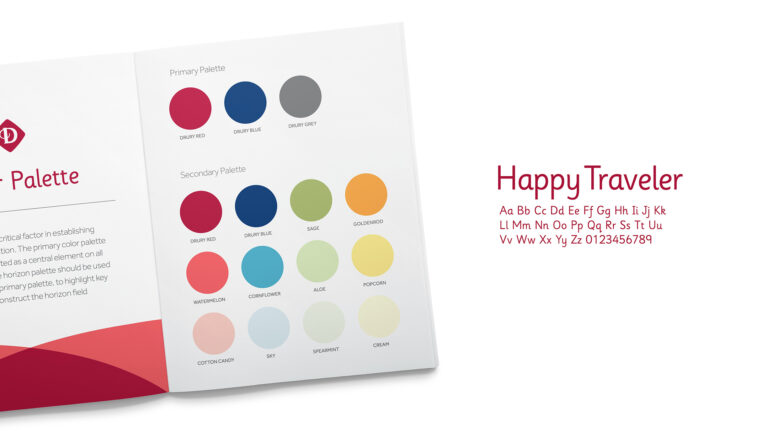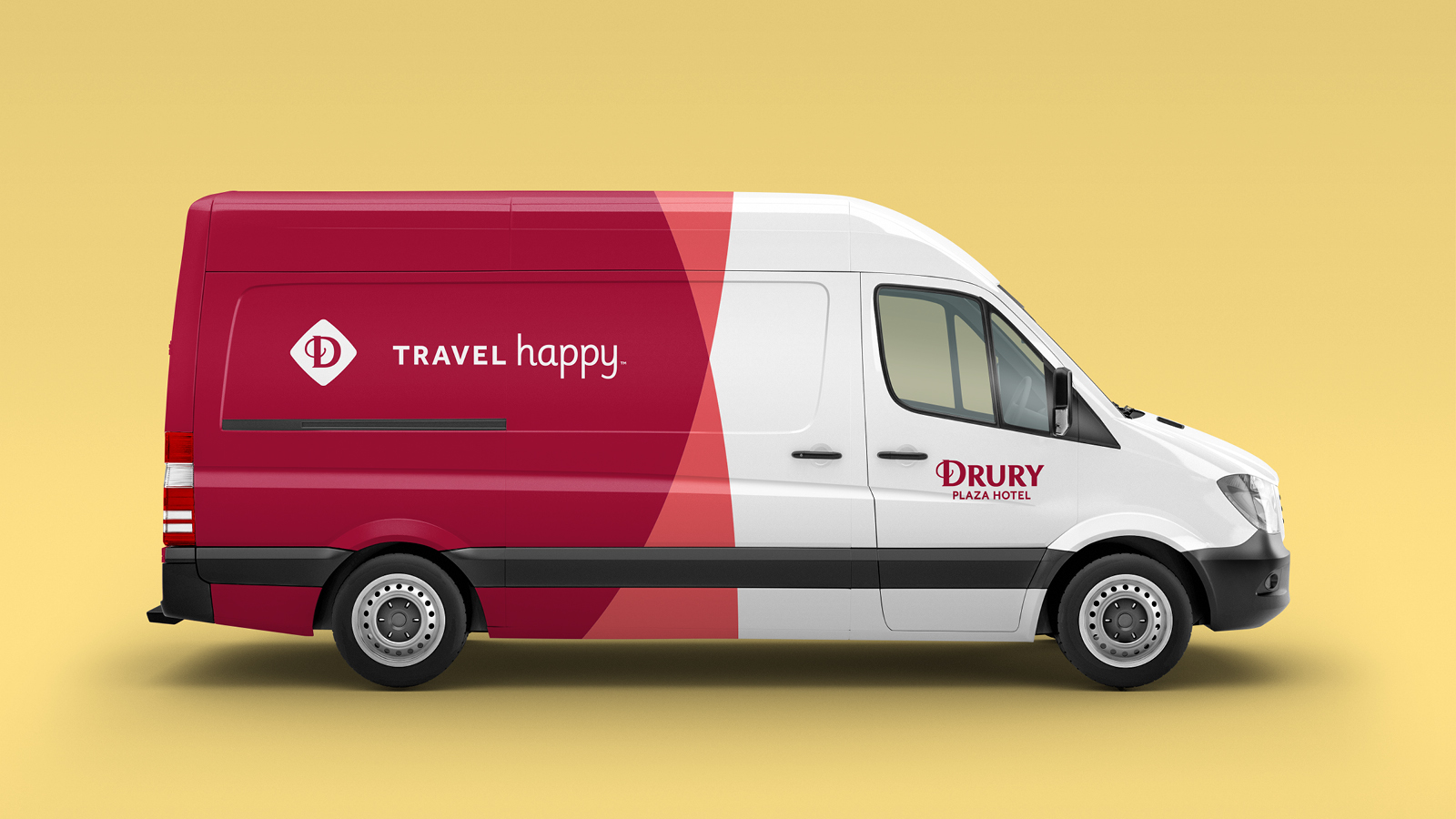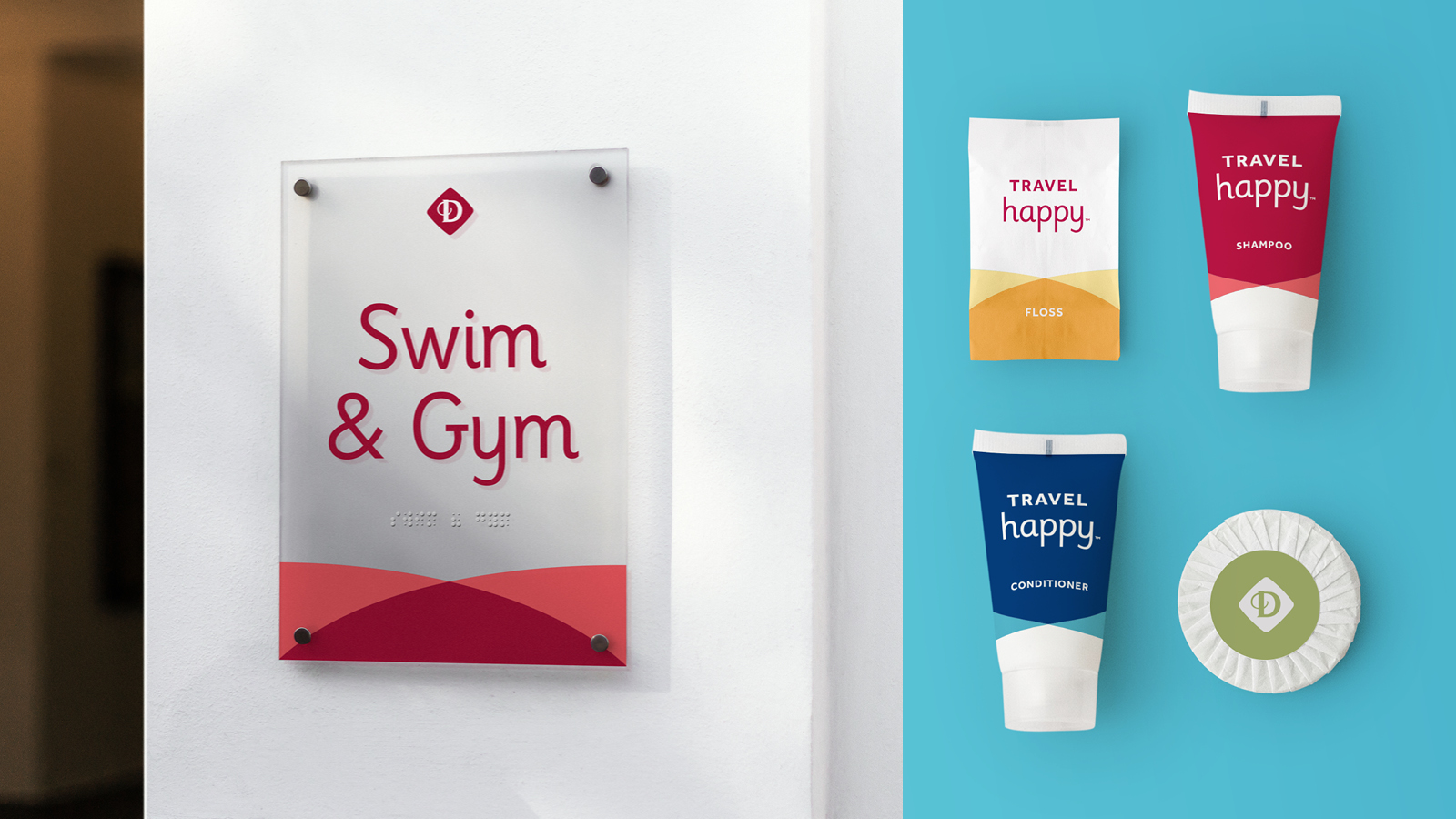 ILLUSTRATING COMFORT & WARMTH
To elevate and modernize the Drury brand, TOKY developed a visual system that reflects the chain's friendly, laid-back, Midwestern personality. Gentle, overlapping curves suggest a road meeting the horizon. The rounded, diamond-shaped "D" icon feels pillowy-soft yet refined.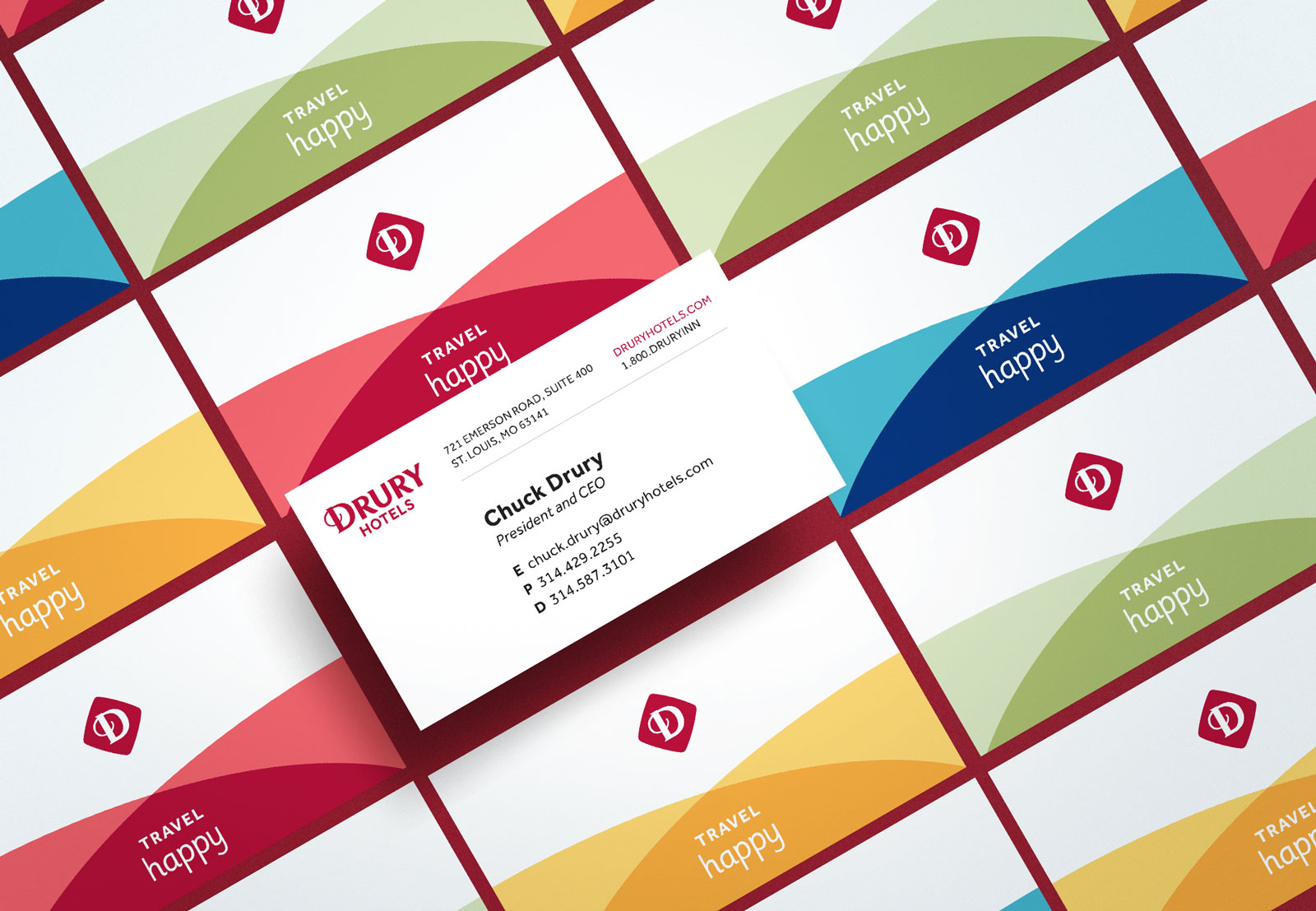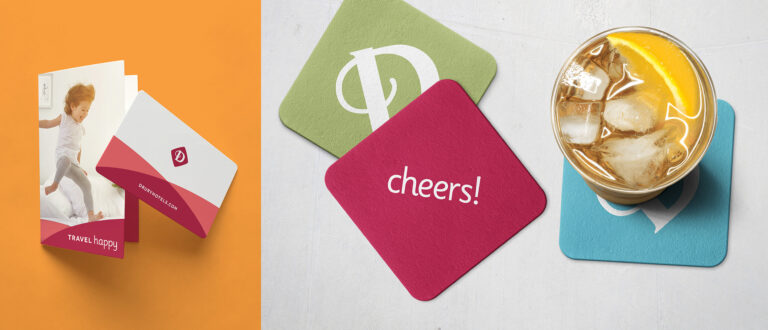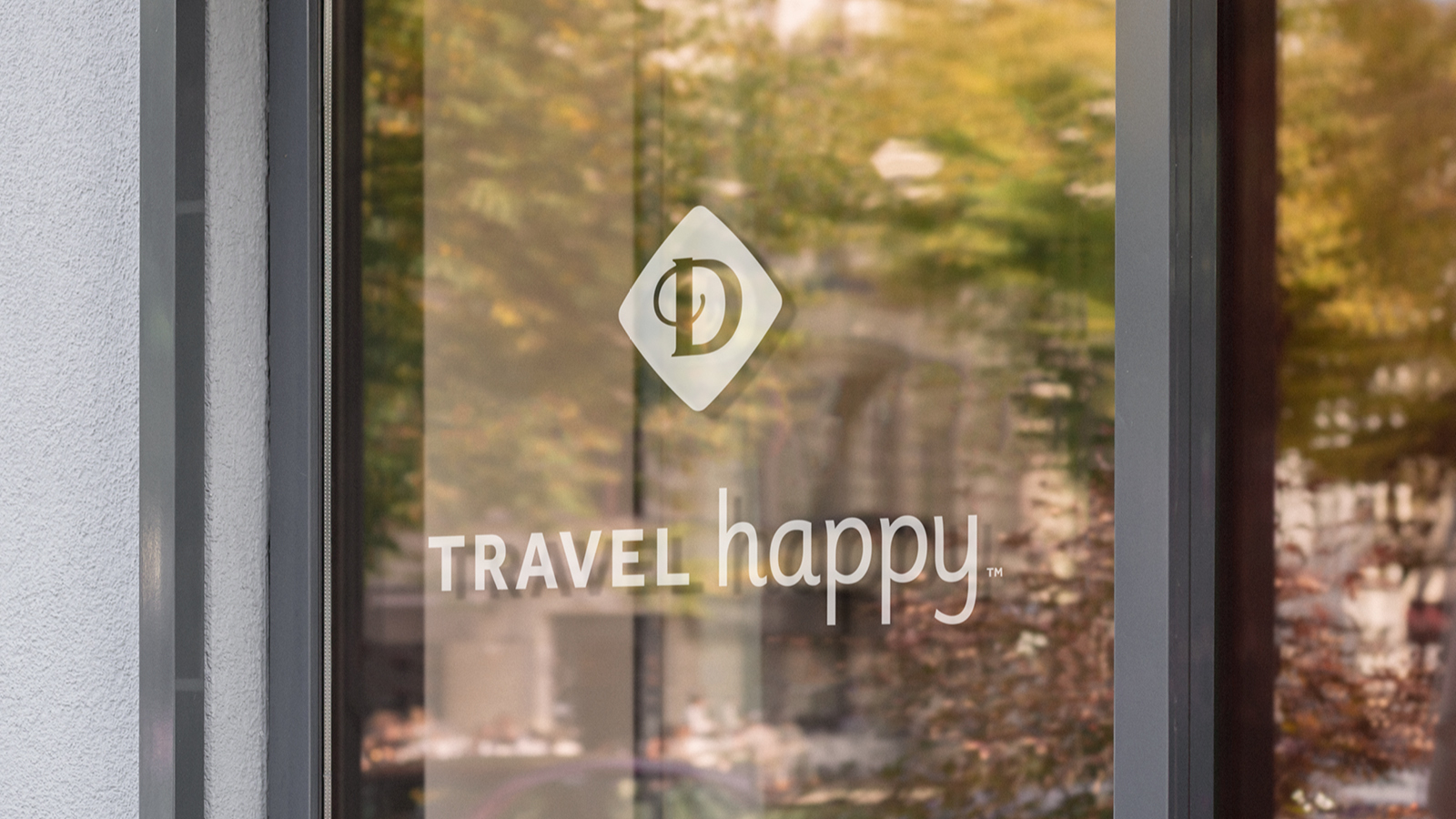 A BEACON OF WARMTH
When it came to hotel signage, ownership wanted to ensure that guests could spot the Drury mark from a distance, no matter what time of day they arrive. TOKY performed extensive light and shadow testing on the signs to achieve around-the-clock legibility.
WELCOME TO YOUR HAPPY PLACE
To catch the eye of travelers on the road, TOKY updated Drury's outdoor boards with the new look, adding fresh photography to put audiences in a carefree, "Travel Happy" state of mind.