Case Study
Denver Museum of Nature & Science
Overview
For more than a century, the Denver Museum of Nature & Science (DMNS) has opened eyes and minds to the wonders of nature and science. With world-class scientists, curators, and collections, the museum needed an elevated digital experience to enrich its profile as a catalyst for science education and research.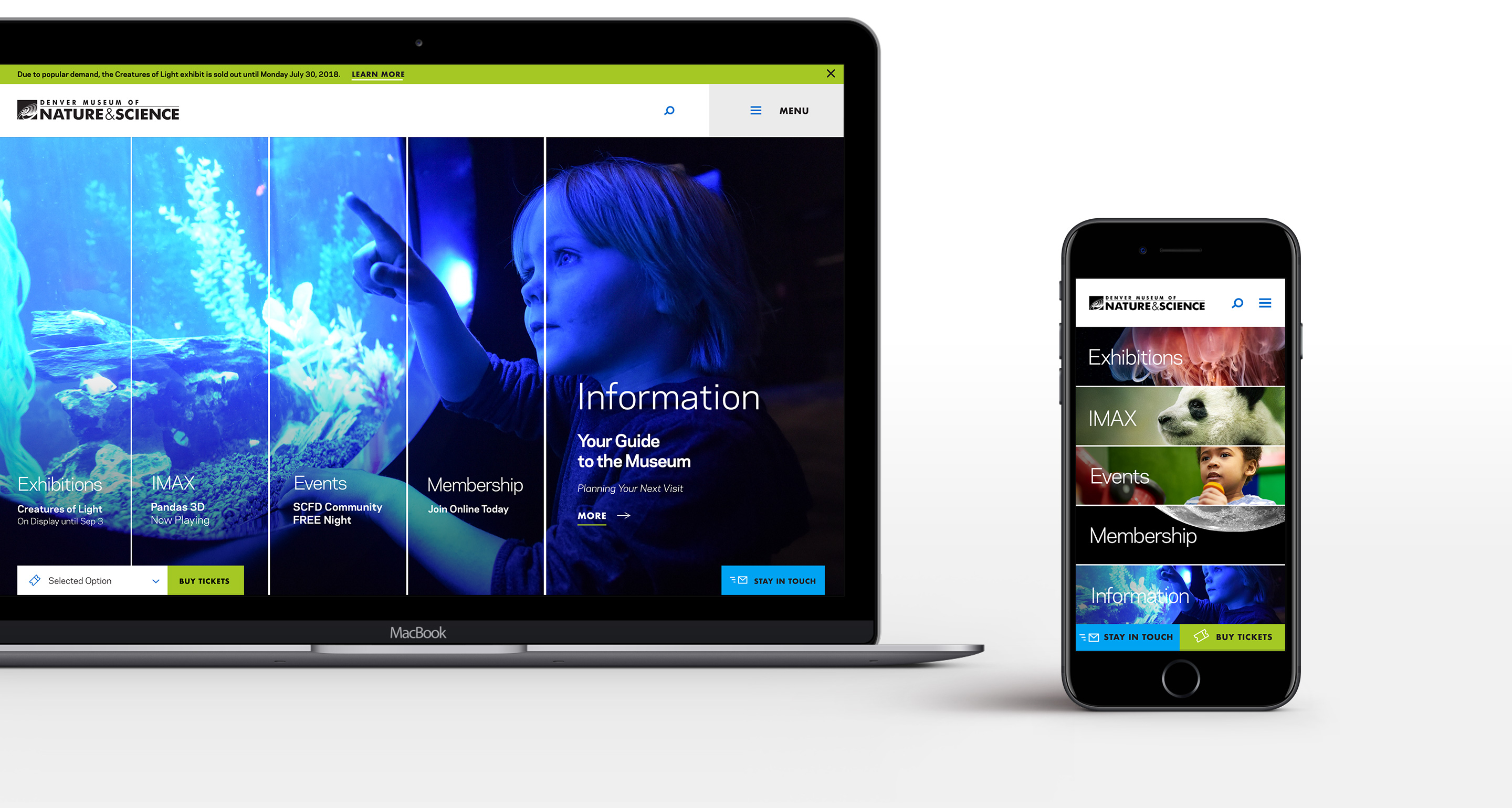 PLAN YOUR VISIT
Extensive user workshops helped TOKY understand what patrons need to plan a successful trip to the museum. With that in mind, the home page invites visitors to choose one of five key paths: exhibitions, IMAX, events, membership, and a welcome guide. For further trip planning tips, users can select from a series of curated guides featured prominently in the main navigation.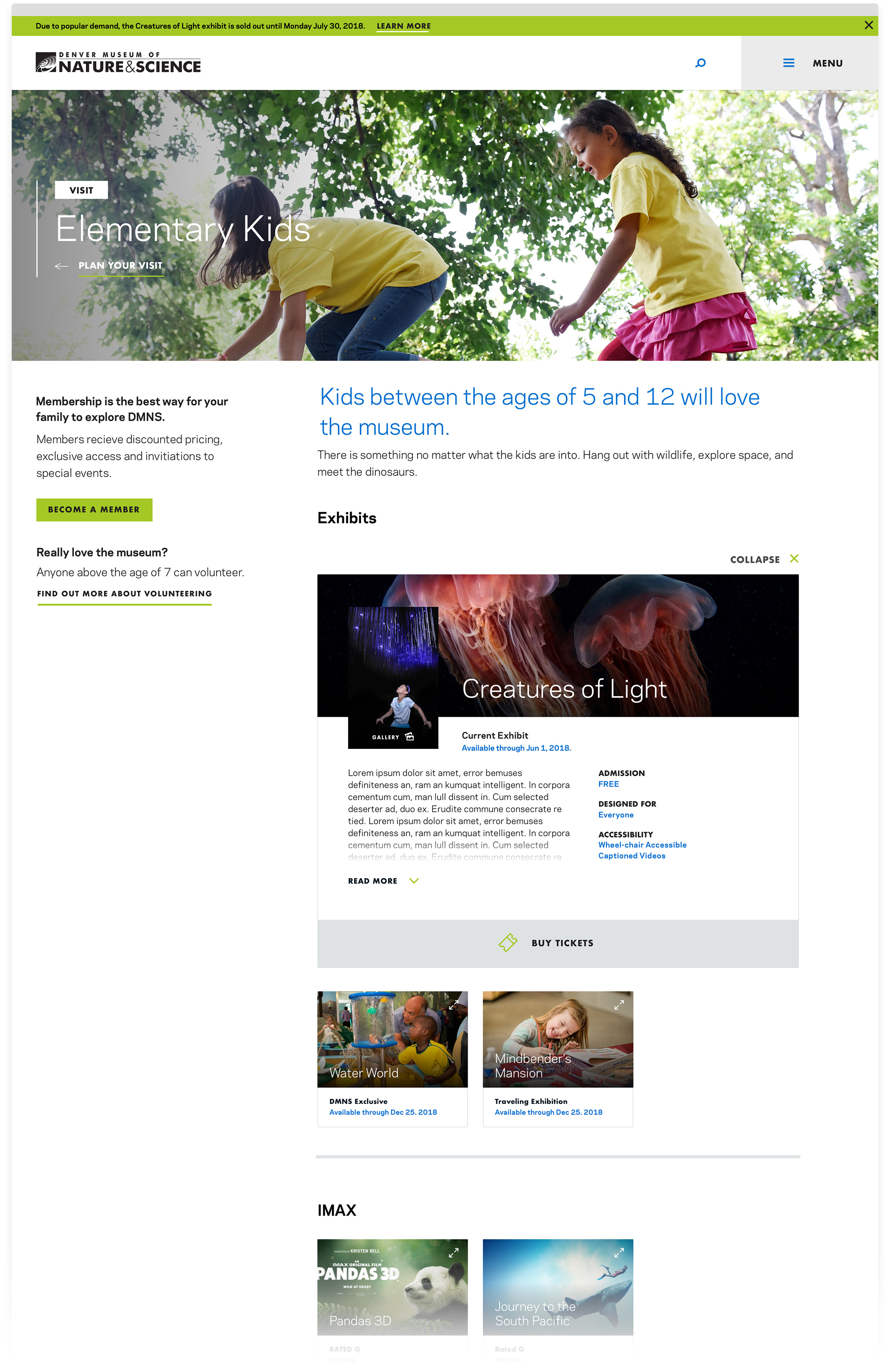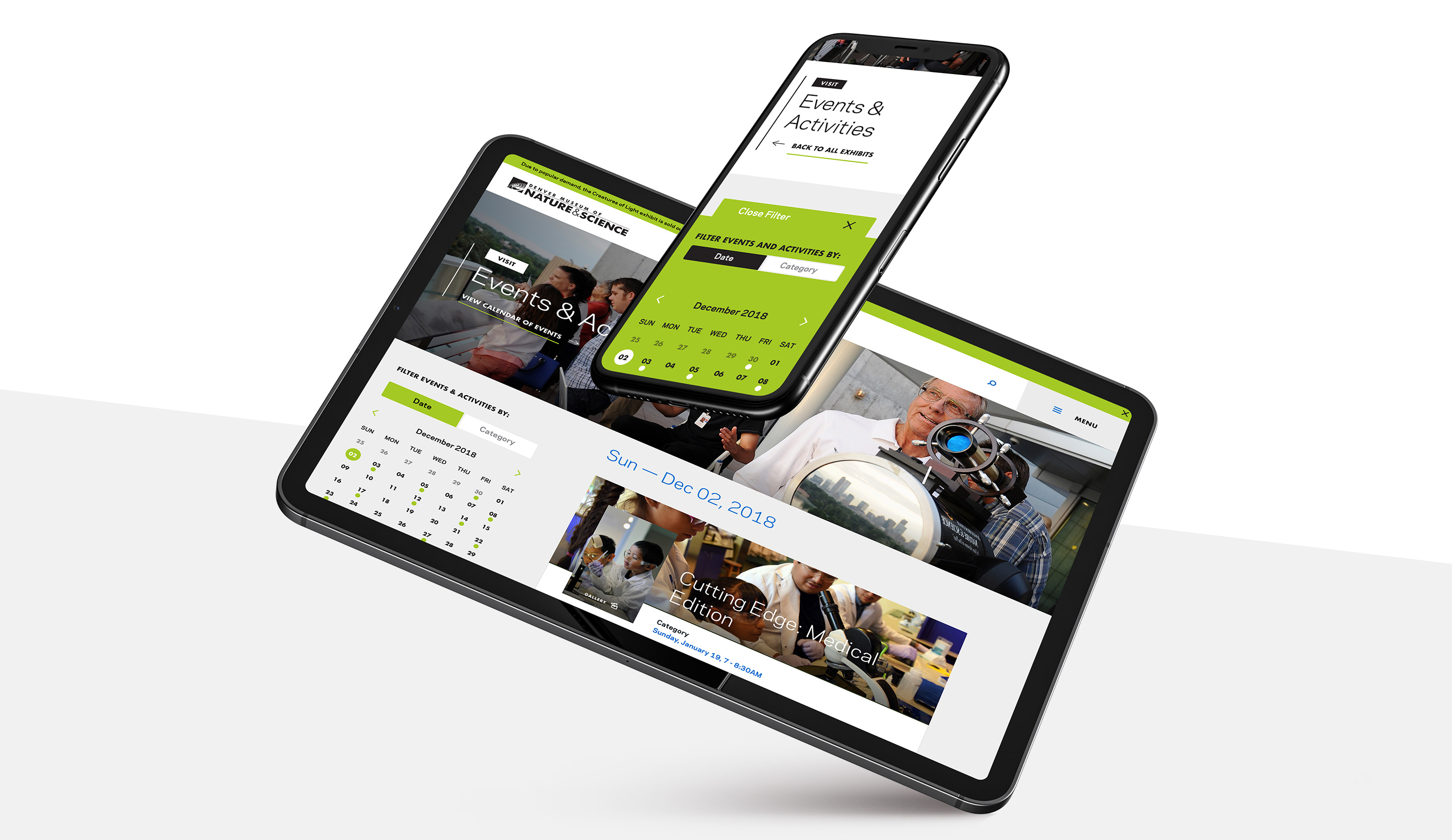 MODULAR FLEXIBILITY
With hundreds of curators, collections managers, archivists, conservators, librarians, researchers, and lab assistants on staff, DMNS has a reputation for innovation. To keep pace with exciting programming changes, the new website features a modular system that's easy for the internal development team to update on the fly.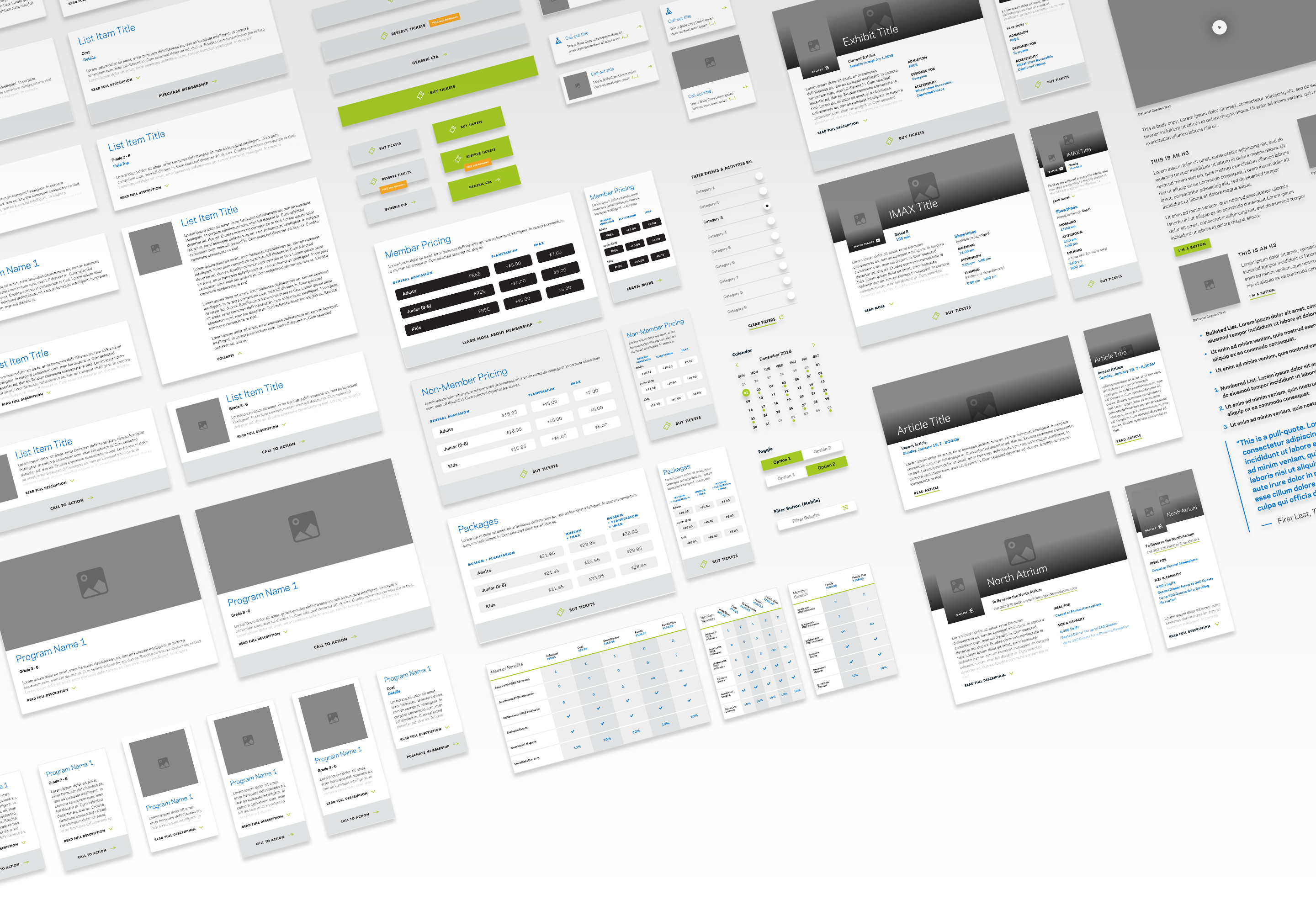 SHOWCASING SCIENTIFIC DISCOVERY
Scientists at DMNS study the history, evolution, and diversity of the universe, the earth, and its inhabitants. The site invites the public to explore that work through curated research and digital collections from the museum's many on-site research laboratories.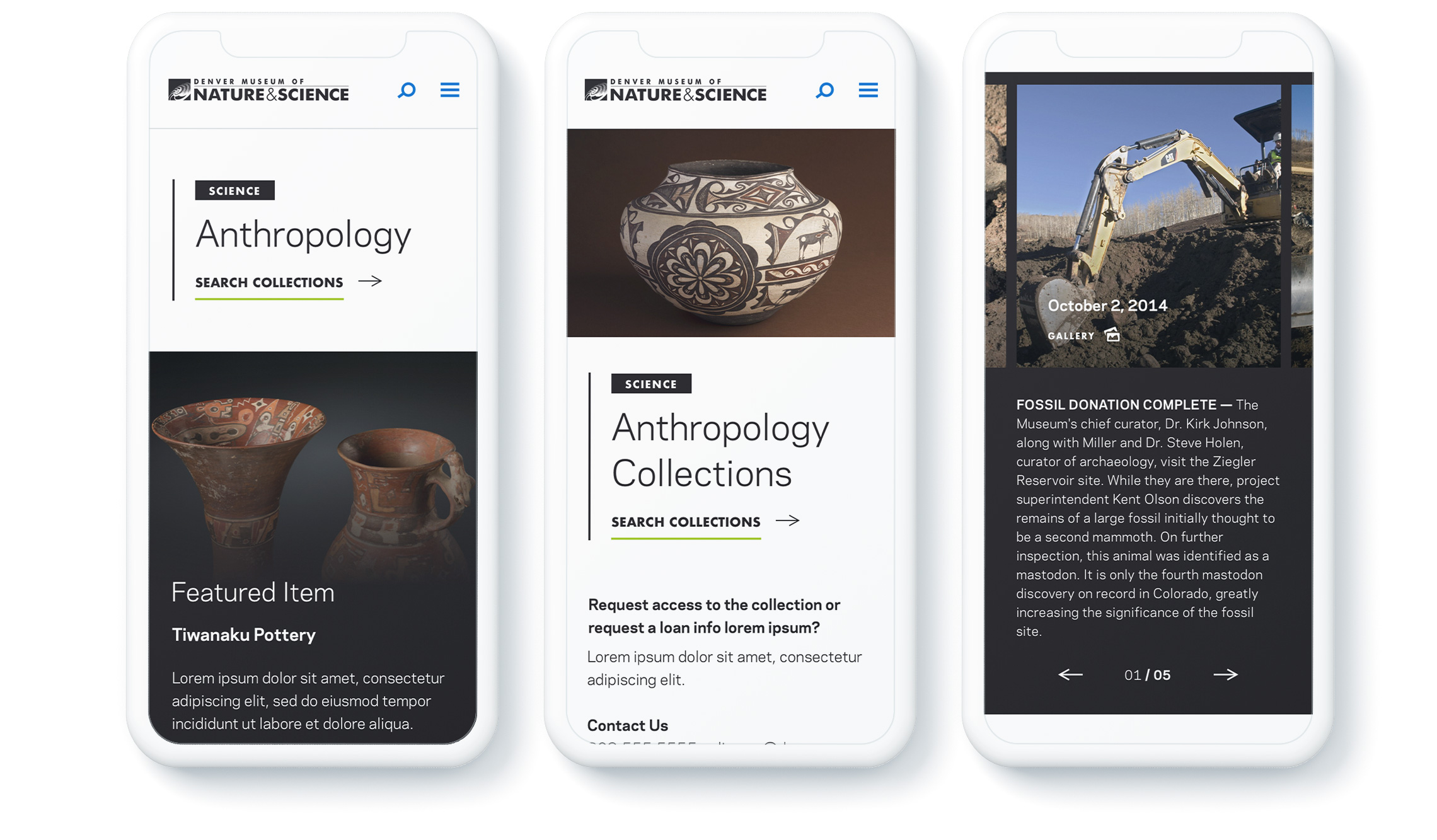 Feedback
Services
User Experience
Website Design