Case Study
Cherokee Street
Overview
A kaleidoscope of culture and creativity in south St. Louis, Cherokee Street brings together galleries, artists' studios, restaurants, and bars in a stunning historic district. With so much to offer, neighbors and businesses hoped to capture and share that energy and imagination with the world.
A STREET WITH CHARACTER
Cherokee Street's personality is rooted in the characters who live, work, and make there. Energetic and unconventional, these locals are the inspiration behind the new brand identity. With a dual-language logo and vibrant color palette, the brand is a celebration of community and culture.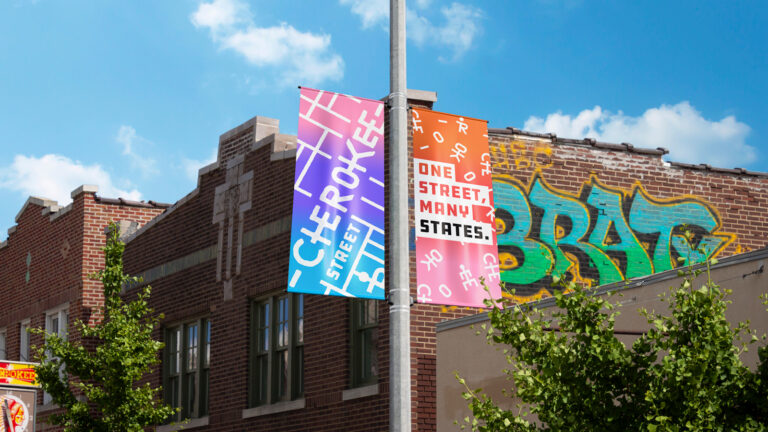 ONE STREET, MANY STATES
While other areas shy away from the people and places that don't fit a certain mold, the Cherokee community welcomes idiosyncrasy. Here, weird is wonderful and there is harmony in dissonance: eye-catching street art, giant papier-mâché puppets, double-decker bikes, freaky clowns, drag queens, buskers, marching bands, and luchadores all feel at home.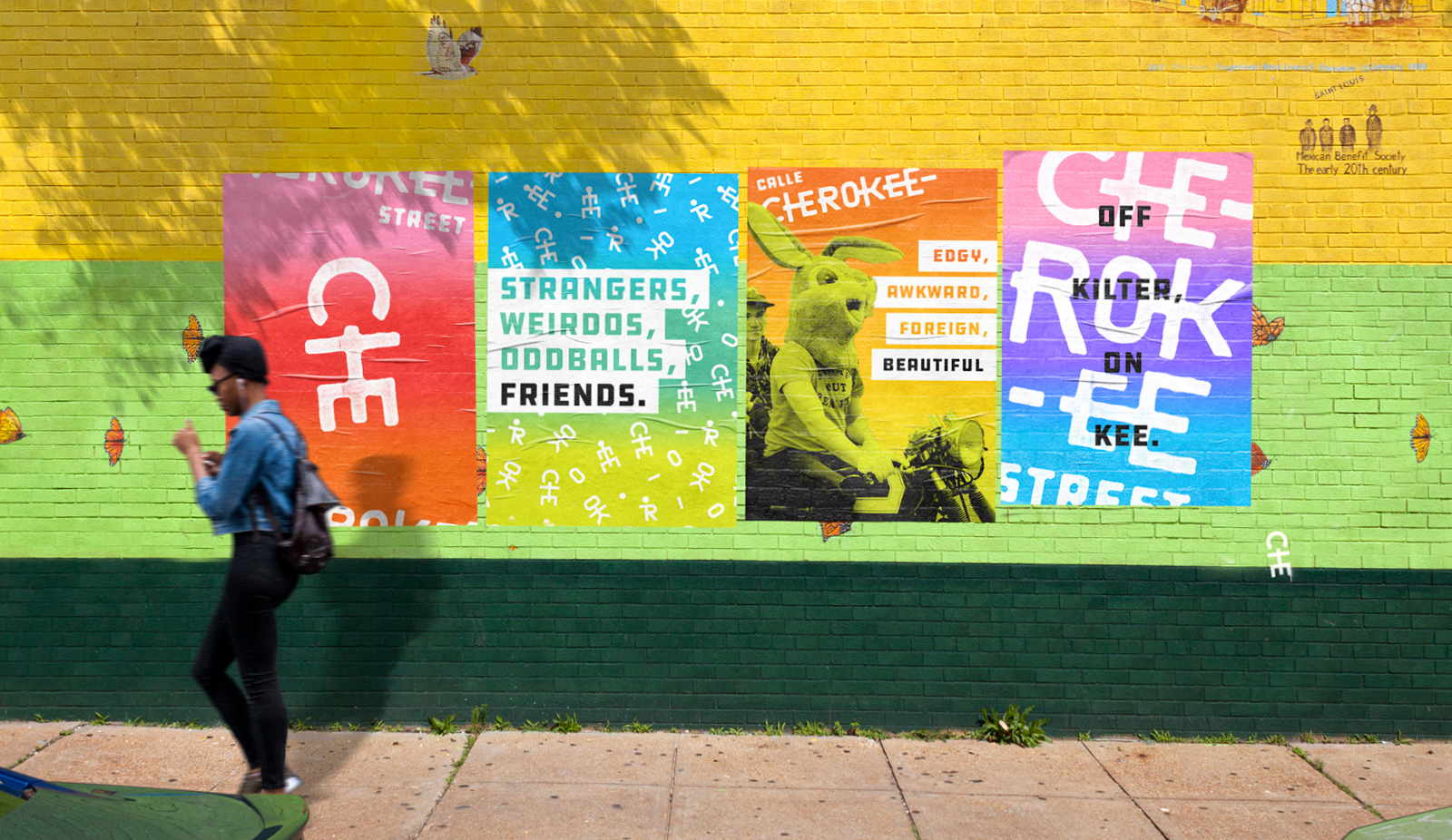 "See the city's evolution in action on Cherokee Street. Once known for their concentration of antiques shops, the street's brick town houses are now also home to funky cafes and stores."
DAN SALTZSTEIN / THE NEW YORK TIMES