Creating a House Style Guide for Your Architecture Firm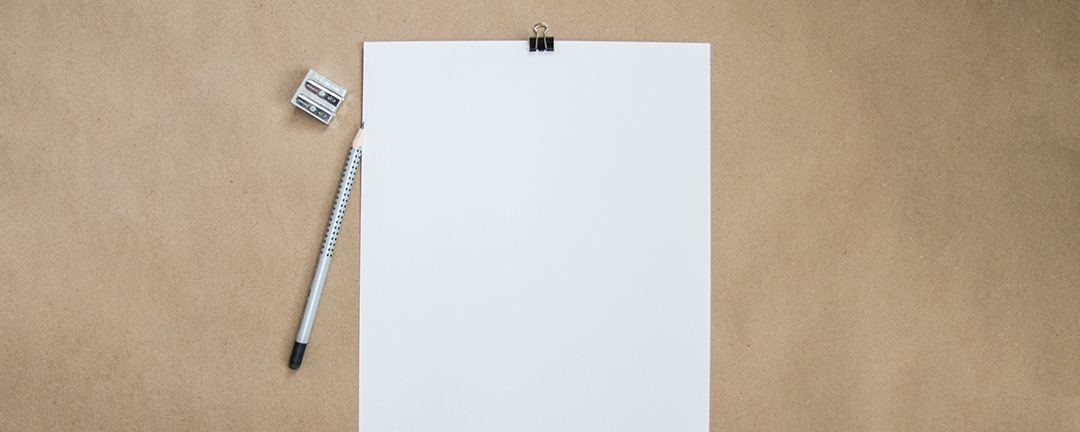 We're currently wrapping up a web and branding project for a large architecture and engineering firm, and one of the final steps was to rewrite the company's extensive online portfolio.
In the process of reviewing approximately 200 project pages, we uncovered a number of inconsistencies, from general grammar rules to the treatment of industry-specific terms. As writers, editors, and project managers come and go, these discrepancies are bound to develop. To ensure consistency going forward no matter who's writing, we took the time to identify specific instances of irregularity and document everything in a house style guide.
Of course, you don't need to reinvent the wheel here. The majority of your style standards can be established through an existing style guide such as the Chicago Manual of Style, Associated Press Stylebook, or Elements of Style. Whichever option you pick, you'll want to have a hard copy and/or digital logins available for any and all of your writers to reference.
Your chosen style guide will lay out general standards, from punctuation usage to treatment of numbers in type. But one thing Chicago of Manual Style won't dictate is whether you should use "design/build" or "design-build." For this and other industry-specific content, you'll need to establish a rulebook of your own.
Exactly what's included in your guide will hinge on your firm's specific field of expertise, but below, we've laid out a section-by-section guide for what to include in your A/E/C firm's content style guide.
1. Intro
Your intro will serve as the instruction manual for your style guide. If a new marketing associate joins the team, or you turn to freelancers for writing support, this section should orient them to the "who, what, where, why, and how" of the resource.
Helpful items to include here:
Which existing style guide should writers reference for general use? Where can they find it?
Who is the point of contact for style guide questions? How can they be reached?
How can a writer request to add an item to the house style guide?
II. Grammar and Usage
As an editor, you can likely think of a list of style questions that come up again and again. "Should I use the Oxford comma?" "Should I write out numerals?" These rules should be spelled out in your existing style guide, but including a condensed list of common questions in your house style guide will serve as a quick go-to reference for you and your writers.
Helpful items to include here:
When should I use a hyphen?
Are ampersands acceptable in text? How about titles?
Should I use the "%" symbol or write out the word "percent"?
If you choose to diverge from any of your existing style guide's rules, spell out those preferences in this section.
III. Commonly Used Words and Phrases
This is the section for establishing standards on terminology that's common in your industry, or more specifically, in your areas of expertise. You'll want to cover spelling, capitalization, and acronym preferences here. Include any terms that come up again and again in your web or marketing materials, especially those that are prone to inconsistency.
Helpful items to include here:
Is "master plan" one word or two?
How should I treat the phrase "LEED Gold-certified?" Are there any capital letters or hyphens?
Does "Architect-of-Record" always need hyphens and capital letters?
Is it "barbecue," "barbeque," or "BBQ"? (Our client designs a lot of fire stations, so this term came up in many different forms)
Which letters are capitalized in the acronym "ConRAC"? Do I need to define the acronym with every use?
IV. Project Page Formatting
If a writer is new to the process of creating a project page, he or she may not know the purpose of each section of text. You can define these sections using a diagram, or through simple text definitions of each portion of the page.
Helpful items to include here:
How long should the intro section be? What information belongs here?
In the highlighted features section, should I include complete sentences or bullets?
How long should the body text be, on average?
How much detail should I include in the title? Does every title require the client name and the project name?
In the project completion date section, should I list only the year or a more specific date?
In the project location section, should I include the city, state, country, or all of the above?
V. Client-Specific Usage Rules
If you have clients with names that are easily miswritten, reference their official name in this section. Also list the versions (acronyms or colloquial names, for example) that the client considers unacceptable.
Additional Resources
MailChimp's Content Style Guide is the gold standard for style documentation and can be a handy reference when you're in the process of creating a firm standards manual. It's available under a Creative Commons license, so you can even adapt the guide to make it your own.
If you're looking for a reference to keep on your bookshelf, Bill Schmalz, principal at Perkins+Will, created The Architect's Guide to Writing, an illustrated take on the A/E/C firm style guide.
Looking for more resources on content strategy for architects? Check out our post, 4 Typical Content Goals for Architecture Firms.