New Work: App and Mobile Website for Lathrop & Gage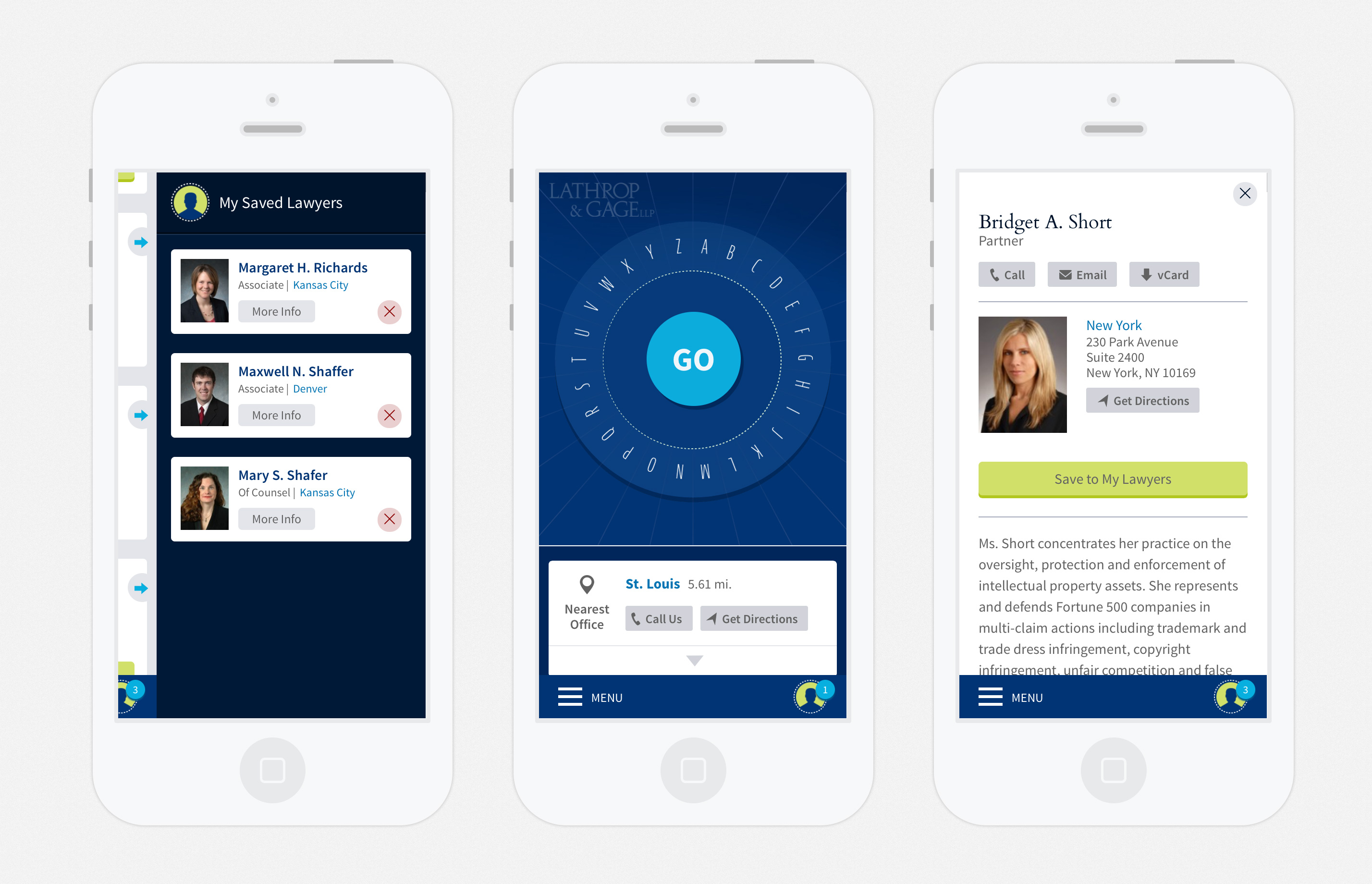 We're pleased to announce that the app and mobile site we built for national law firm Lathrop & Gage has launched.
The mobile site is now available (viewable by smartphone only) and the app is now available for free from the iTunes App Store or for Android via Google Play.
For the past few months, we've been working with Lathrop & Gage to address the growing need to reach and inform potential clients via mobile device. While their existing site was serving them well, the mobile experience was lacking. Mobile consumers needed to be able to find lawyers, locations and other key information quickly, without being bogged down by an unnecessary volume of content or clicks.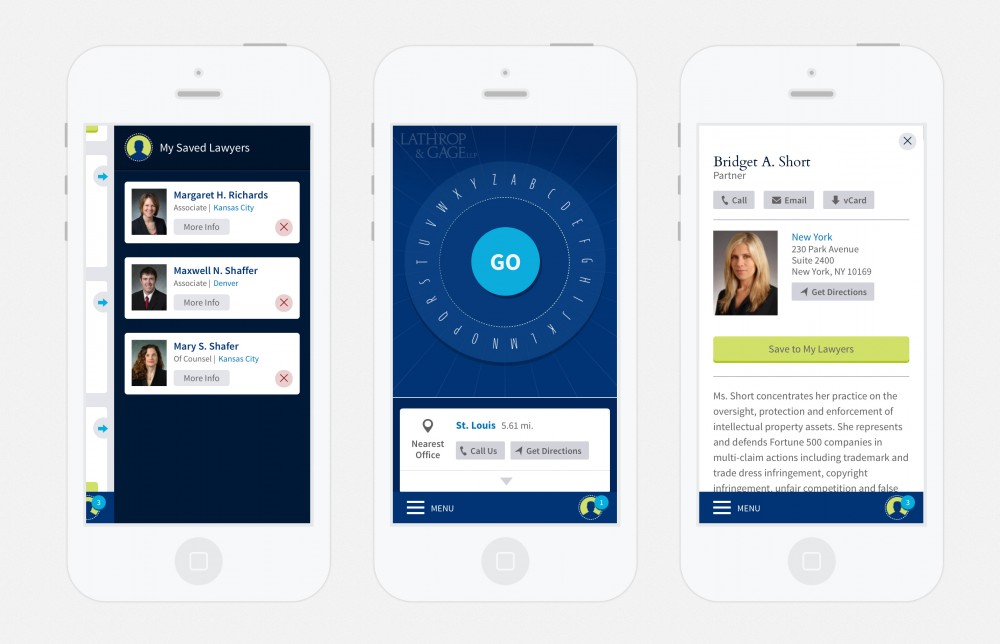 We cast a wide net by introducing both a mobile site and an app. The slight difference between the two is that the app is designed to present the lawyer search straightaway, with a more app-like interface right up front (a big circular compass-like shape that references Lathrop's existing brand imagery of Westward Expansion and pioneering). From both mobile experiences, users can quickly and easily save lawyers' contact info within the app, without creating an account or signing in. The site and app also pull in the user's GPS information, designed to easily direct clients to the closest office.
We provided a simple solution and a slick execution that allows Lathrop & Gage to present potential clients with the information they need when they need it. In an industry that has been notoriously slow to adopt mobile-friendly solutions, they are uniquely equipped to provide an exemplary user experience right off the bat.