TOKY's New Table, Made By Mirato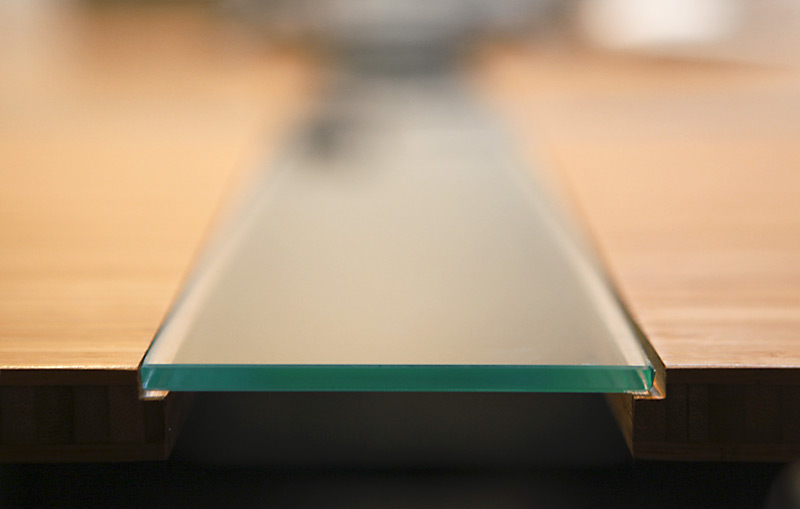 TOKY's begun 2012 with a brand new conference table, around which new ideas are daily hatched or sharpened. Who's responsible for the design and build? Our Midtown neighbor, Mirato, a client we teamed up with last fall for a rebrand (including name change) and fresh new website. We're fans of their work — beautiful designs, eco-friendly materials and process — and love what they've made.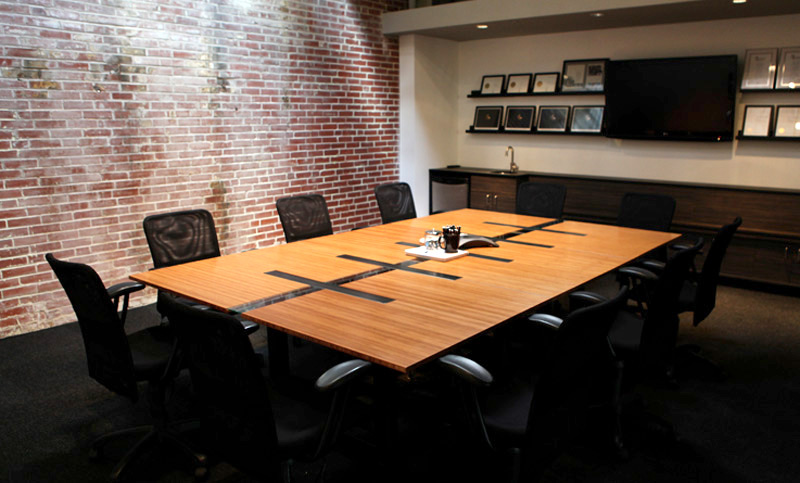 Mirato's Rob Grimm told me yesterday that their team's goal was to create a piece with "clean, simple style — something that felt very TOKY and was unique to TOKY." The "vertebra" that runs through the center is an element used in some of Mirato's other work, but its implementation here is totally new. Rob admitted that getting each of the various pieces lined up perfectly and the surfaces level "took an enormous amount of tweaking," but the finished product is worth it.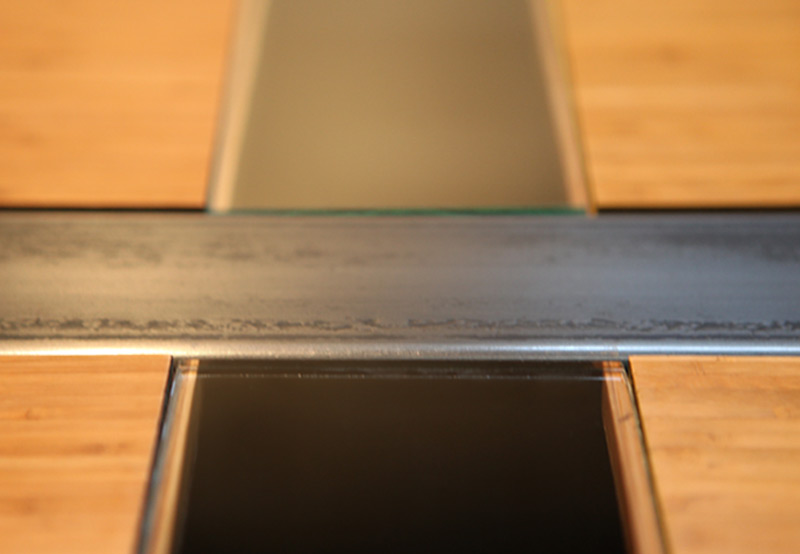 "We stayed true to our core materials for this project," Rob added, "using only bamboo, steel, and glass" — materials that are rapid-renewable, recycled, or recyclable. He added that the bamboo is in its natural color — it's been clear-coated but not stained, which means no off-gassing.
Like most creative projects, this one began with a series of sketches. We asked Rob if we could post a few related to this project, and he obliged.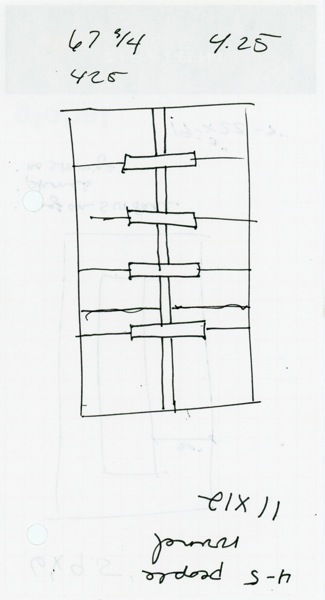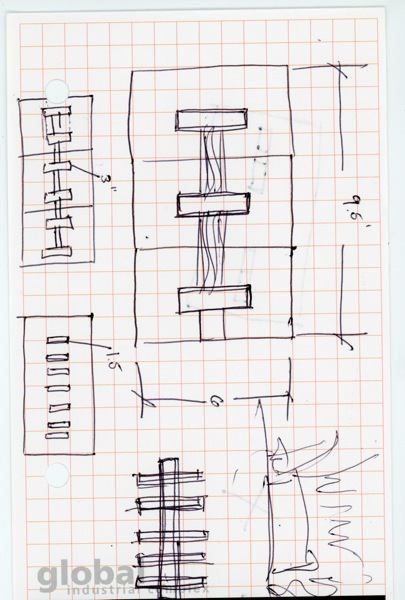 Cheers to the team at Mirato on this project. We've have a great time hosting clients around the new table, and look forward to many beautifully productive meetings to come!