Midtown Alley Street Fest is Coming Up Fast!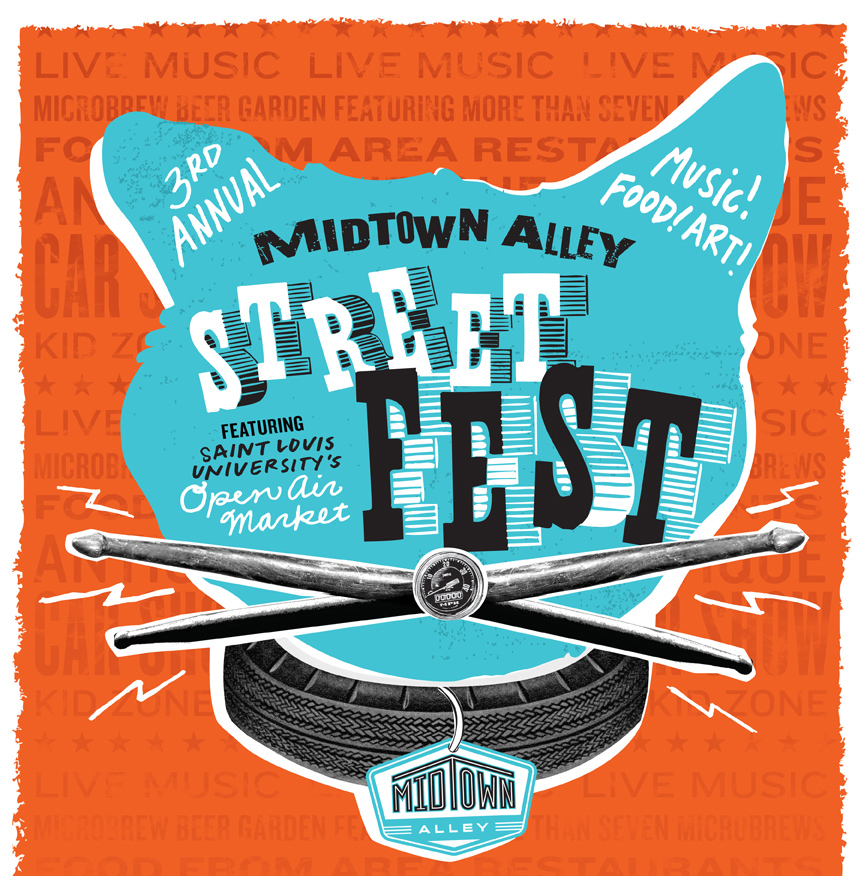 Save the day of Saturday, October 1, 2011. Our neighborhood, Midtown Alley, is planning its Third Annual Midtown Alley Street Fest. This year its blowing up into something more amazing than ever before, with 10 bands playing throughout the entire day (for free). About a half-mile of Locust Street right outside our window will be closed off and ready for the crowds coming to see the live bands, try beers in the Microbrew Beer Garden, sample food from the many award-winning local restaurants, see the Antique Car Show and much, much more.
Many of the local businesses (including ours!) and available living spaces will have their doors open. Come down on the first and see what all is going on in the Neighborhood, and see why we love it so much here.
More information on the Midtown Alley site.
RSVP for the event on Facebook.
or like Midtown Alley Street Fest:

Poster designed by TOKY