St. Louis Welcomes The World Chess Hall of Fame This Fall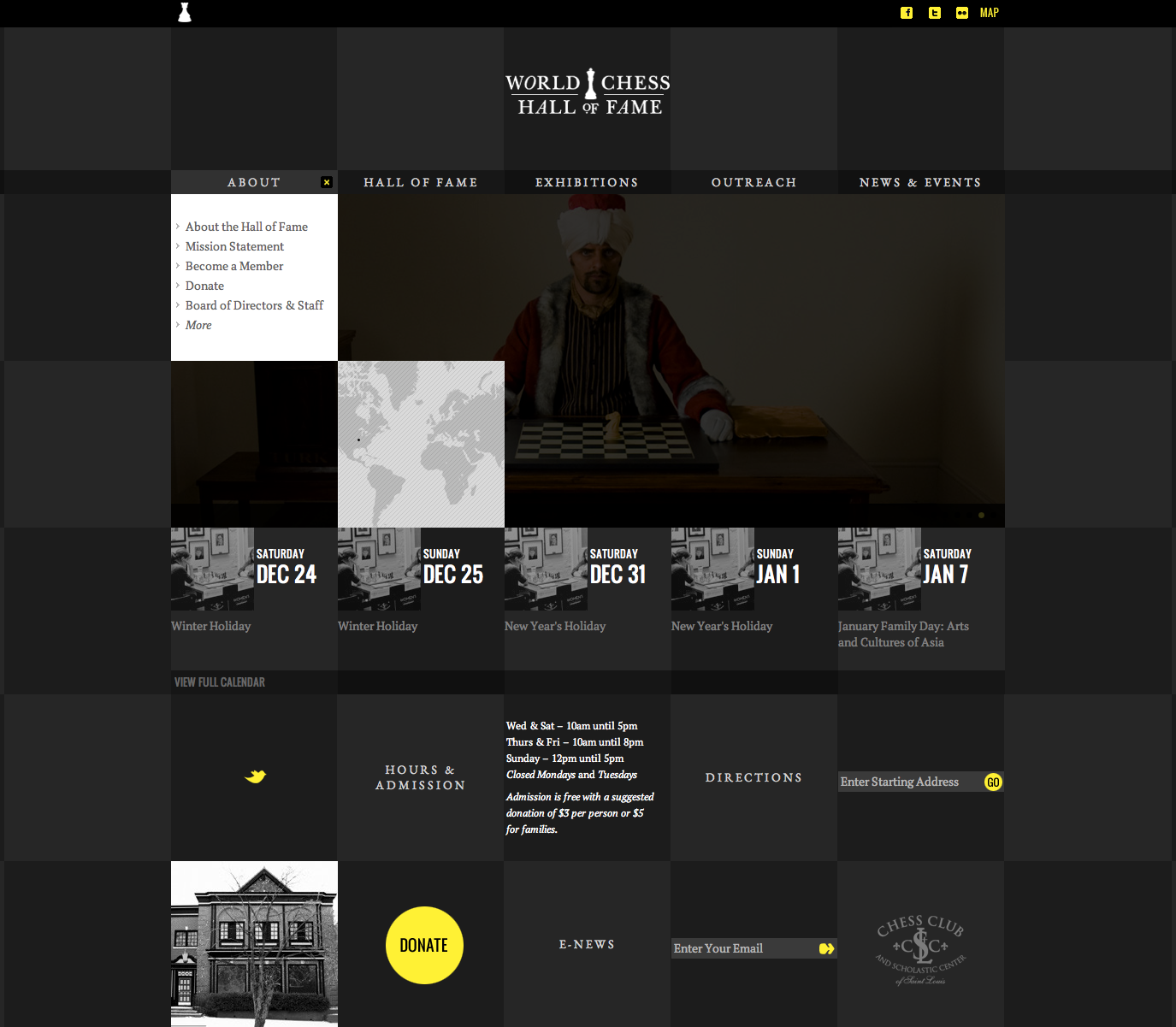 We just launched a preliminary site for The World Chess Hall of Fame, a new venue opening in the Central West End in September, across the street from the Chess Club & Scholastic Center of Saint Louis. Since opening in 2008, the Club has helped our city become a national hub for the game—Saint Louis earned the "Chess City of the Year" title from the United States Chess Federation for 2009 and 2011.
The grand opening is set for September 9, 2011, at 4652 Maryland Avenue in the Central West End. The full site will launch around then as well, with a growing collection of Grand Masters, Exhibitions dedicated to the art of Chess, and Community Outreach resources.