New Work: Convening Materials for The Andy Warhol Foundation for the Visual Arts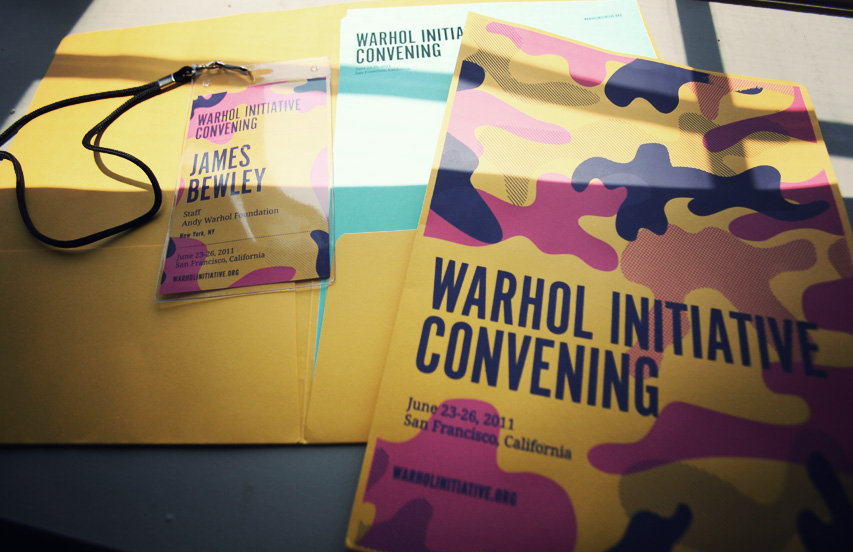 Silk-screened folders and letterhead materials.
We just wrapped up work for New York's Andy Warhol Foundation for the Visual Arts. The Foundation presents an annual Convening for Museum Professionals; for this year's event in San Francisco, they came to TOKY for brand identity, conference materials and a website.
The website solution had to allow the Foundation staff to make updates easily and keep attendees immediately informed of developments throughout the Convening. It was also especially important for attendees to be able to share ideas and start a dialogue. At the event, attendees were provided branded conference materials; the challenge of the print portion of this project was to do more with less. TOKY created a comprehensive conference package, enlisting the silk-screen printing expertise of our friends at Cherokee Street's All Along Press.
View the Warhol Initiative Convening site

An online component that will grow post-conference.