"Best of Show" and an Embarrassment of Riches in AIGA St. Louis Design Competition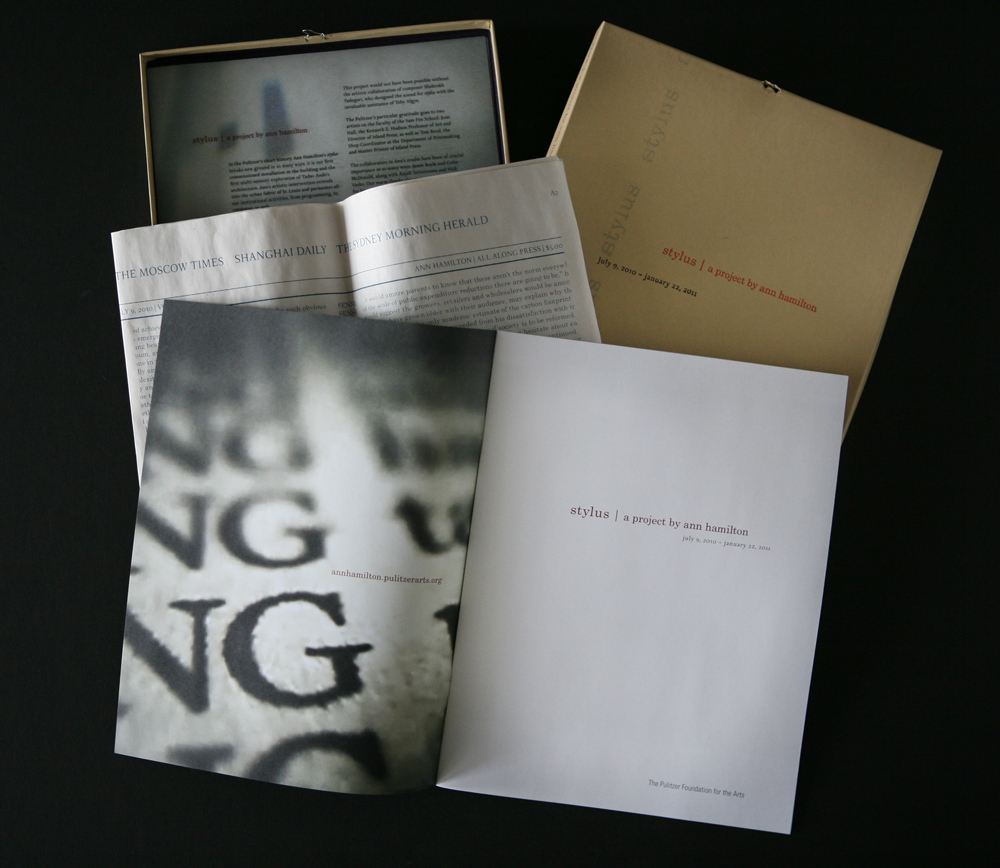 This one has taken a little while for us to post, because, frankly, we were a little embarrassed by it.
In AIGA St. Louis' 16th Annual Juried Design Show, TOKY did well. We were honored and humbled that we were given awards for "Best of Show", "Judge's Choice" (the only one given to a professional organization), and two "Best of Category" awards. Altogether we took home 18 of the total 43 awards given to Professional organizations (the rest were awards to students).
Best in Show: The Pulitzer Foundation for the Arts, "Ann Hamilton: stylus" catalogue
Judge's Choice: Washington University Medical School "Century of Excellence" retrospective book
Best of Category / Branding: Contemporary Art Museum St. Louis, CAM Rebranding
Best of Category / Books: The Pulitzer Foundation for the Arts, "Ann Hamilton: stylus" catalogue
Additional Awards:
The Pulitzer Foundation for the Arts, "Ann Hamilton: stylus" website
Armstrong Teasdale LLC, brand identity
Contemporary Art Museum St. Louis, "Contemporary Fund" mailer
Contemporary Art Museum St. Louis, "Misterios de Mayo" identity
Contemporary Art Museum St. Louis, website
David Richard Contemporary Gallery, identity (Santa Fe, NM)
Bridge Tap Room, logo and identity materials
Laumeier Sculpture Park, Jessica Stockholder "Grab Grassy Your I's" exhibit catlogue
Bike St. Louis, "Cranksgiving" poster
George Warren Brown School of Social Work at Washington University in St. Louis, "Social Impact" magazine
Metro, "Core of Discovery" website
St. Louis Public Library Foundation, "Looking Glass" invitation
Schlafly Brewery website
SPACES Gallery (San Jose, CA) identity