Schlafly featured in Sauce Magazine Video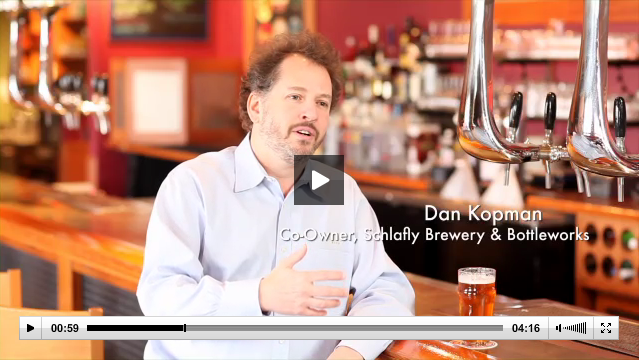 This well-made video from Greg Kiger's Once Films explores the independent voices that make the food scene in St. Louis so rich and distinctive.
Featuring our friend and client Dan Kopman of the St. Louis Brewery (makers of Schlafly Beer), Gerard Craft of Niche, Kevin Nashan of Sidney Steet Café, all singing the praises of Alison Mace's Sauce Magazine. Her magazine and these people are why we have four 2011 James Beard finalits in St. Louis, — three Best Chef nods (including Craft and Nashan) and an "Outstanding Wine Service" for our friend Glenn Bardgett from Annie Gunn's.