TOKY scores three-fer in PRINT Regional Competition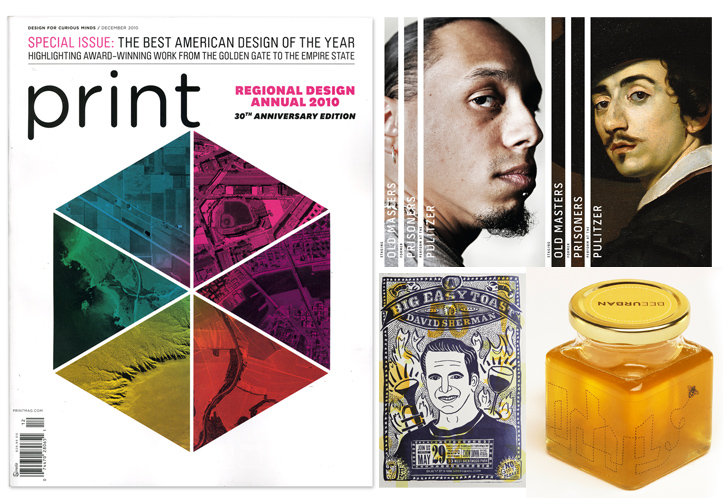 Every year PRINT Magazine issues its "Regional Design Annual," with its selection of the best design in the U.S. of A., selected by region. This year there were five selections from St. Louis, and TOKY took three of them.
Even better, they were three of our quirkiest projects from last year: a letterpress poster celebrating David Sherman's 50th birthday, the cute honey packaging we did for our friends Amos Harris and Natalie Semchyshyn, and all four of our posters for the Pulitzer's "Prisoners at the Pulitzer" performance series. It's great to represent St. Louis in such a highly visible national design competition!