Communication Arts Web Pick of the Day for May 20th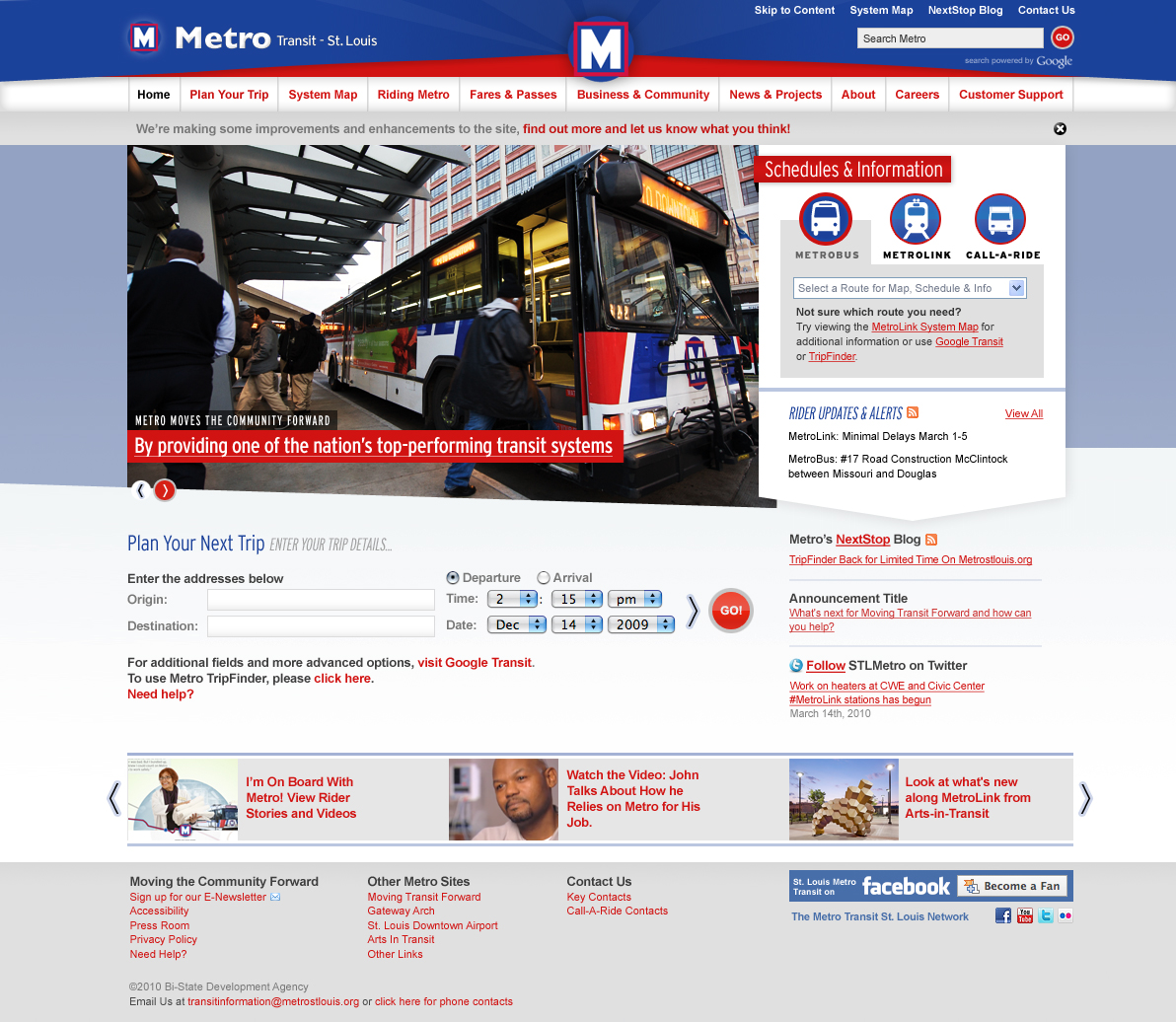 Today's (5.20.2010) Communication Arts Web Pick includes a site we recently launched for Metro Transit. By sharing the stories of seven Metro users, this site was part of a successful campaign to convince St. Louis County voters to support a proposition calling for a sales tax increase to restore lost transit service and to expand light rail and bus service.
View the Webpick here or Learn more about the site from a previous entry.