Our work for Baileys' Chocolate Bar was recently published in Box Bottle Bag: The World's Best Package Designs from theDieline.com.
TheDieline.com is the go-to site for packaging design, so we were thrilled to see our work included. If you're interested in trying this beer, a few local places have it on tap. It's brewed by O'Fallon Brewery. We've also seen this for sale at places like Randall's in the city. Your best bet would be to go to the source, Baileys Chocolate Bar… or perhaps come to one of our staff meetings.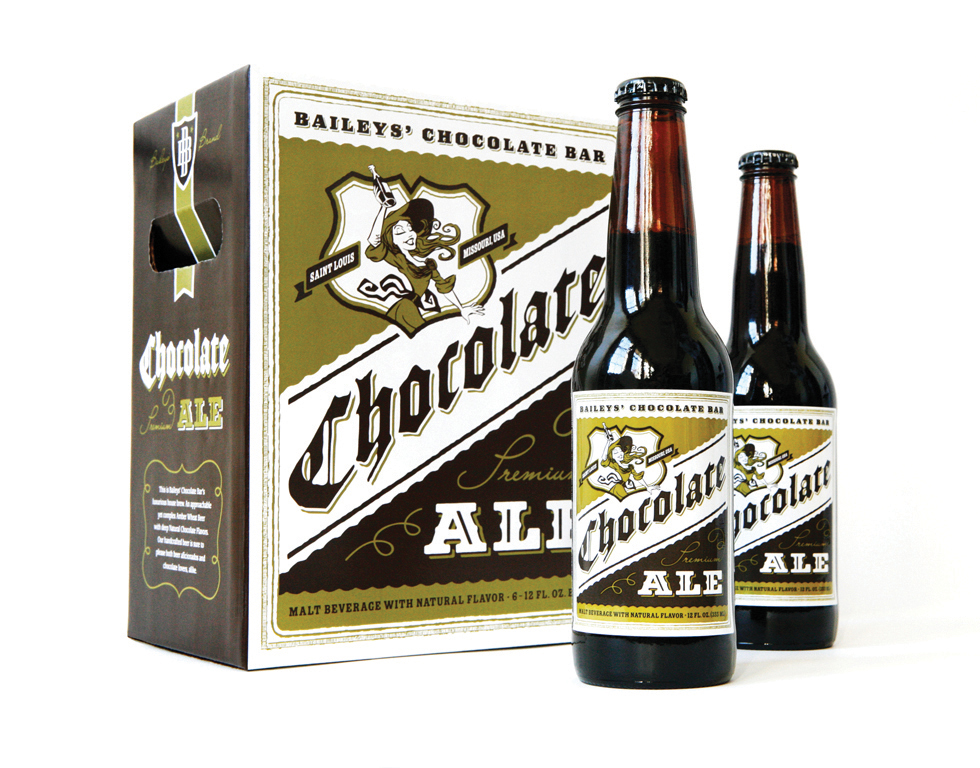 Looking for more beer and food-related design? Sign up for TOKY's Food & Drink Branding Newsletter.
Subscribe to our mailing list.