I've been seeing ads around town from HealthLink celebrating its 25th year in business. I designed the logo back in 1984, while working at Eisenkramer Associates.
I designed it around a typeface I'd seen called Jana, designed by St. Louis' own Dick Juenger, one of the most professional (and kindest) of our town's first-generation commercial artists. Jana won Third Prize for Dick in a 1965 National Type Face Design Competition. It's got to be one of the most lasting examples of his typeface that's still out there.
The logo lasted far longer than Eisenkramer. Despite some of the best talents around, I was only able to make it a year working there, leaving as a 24-year-old Creative Director. The firm imploded a year after I left. But it was there that I worked with Norty Cohen (the bongo-playing head of marketing), Joe Bonwich (emerging technology writer), Ed Mantels-Seeker (the OCD art director), Tony Patti (beatnik production guy) and Maris Cerullis (my replacement as CD). The place was so disfunctional that I was throwing up from nervousness on my drive in every morning. Twenty-five years later and this is all that remains of my work there. Who'd a thunk.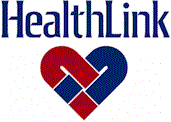 My oldest remaining logo is the 28-year-old Plumbers Supply, which I designed in 1981, straight out of school while working for Kiku Obata.