TOKY has recently launched a site for Grayhawk. Grayhawk is a 1,800-acre private lakefront property tucked away in one of the most beautiful corners of historic Ste. Genevieve County, Missouri. Upcoming updates to the site will include an in-depth exploration of the map of properties and photography.
Users of the site are also able to pull up the property information, maps and directions easily on a mobile device, so TOKY developed a custom site for the iPhone as well as a version for other mobile devices. Visitors to grayhawkmo.com on a mobile device are redirected to the appropriate site.
Visit grayhawkmo.com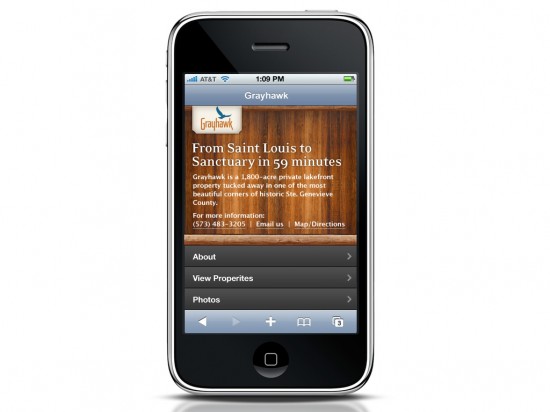 Subscribe to our mailing list.