Dan Flavin a Webby Honoree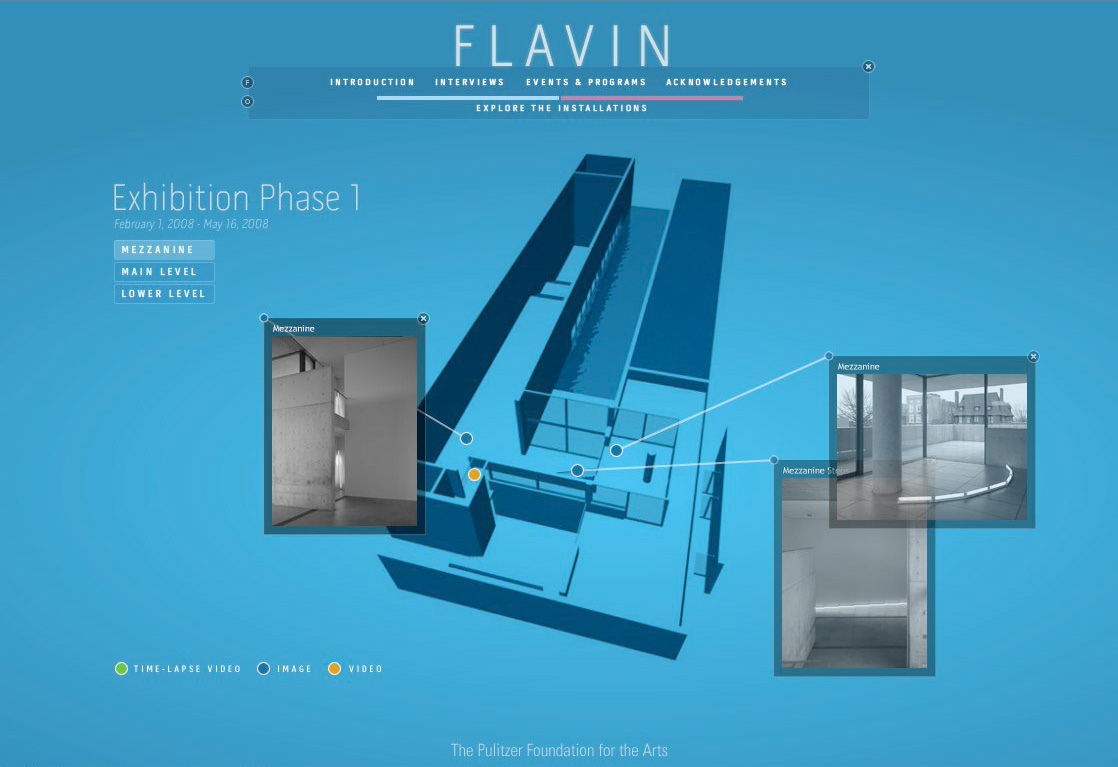 The Dan Flavin: Constructed Light Web site for the Pulitzer Foundation for the Arts is a Webby Honoree in the Art Category. Out of the nearly 10,000 entries submitted to the 13th Annual Webby Awards, less than 15% are awarded the status of Official Honorees.
This makes for the 5th Webby Honoree we've received in the last 4 consecutive years.
The Webby Awards is the Internet's most respected symbol of success. The 13th Annual Webby Awards received nearly 10,000 entries from all 50 states and over 60 countries worldwide. Webby Awards are awarded in over 125 categories including websites, interactive advertising, online film & video and the mobile web.
Winners are chosen by the International Academy of Digital Arts & Sciences, a global organization whose members include David Bowie, Harvey Weinstein, Matt Groening, Jamie Oliver, Internet co-inventor Vinton Cerf, RealNetworks CEO Rob Glaser, AKQA Global Creative Director Rei Inamoto, and R/GA CEO Bob Greenberg.