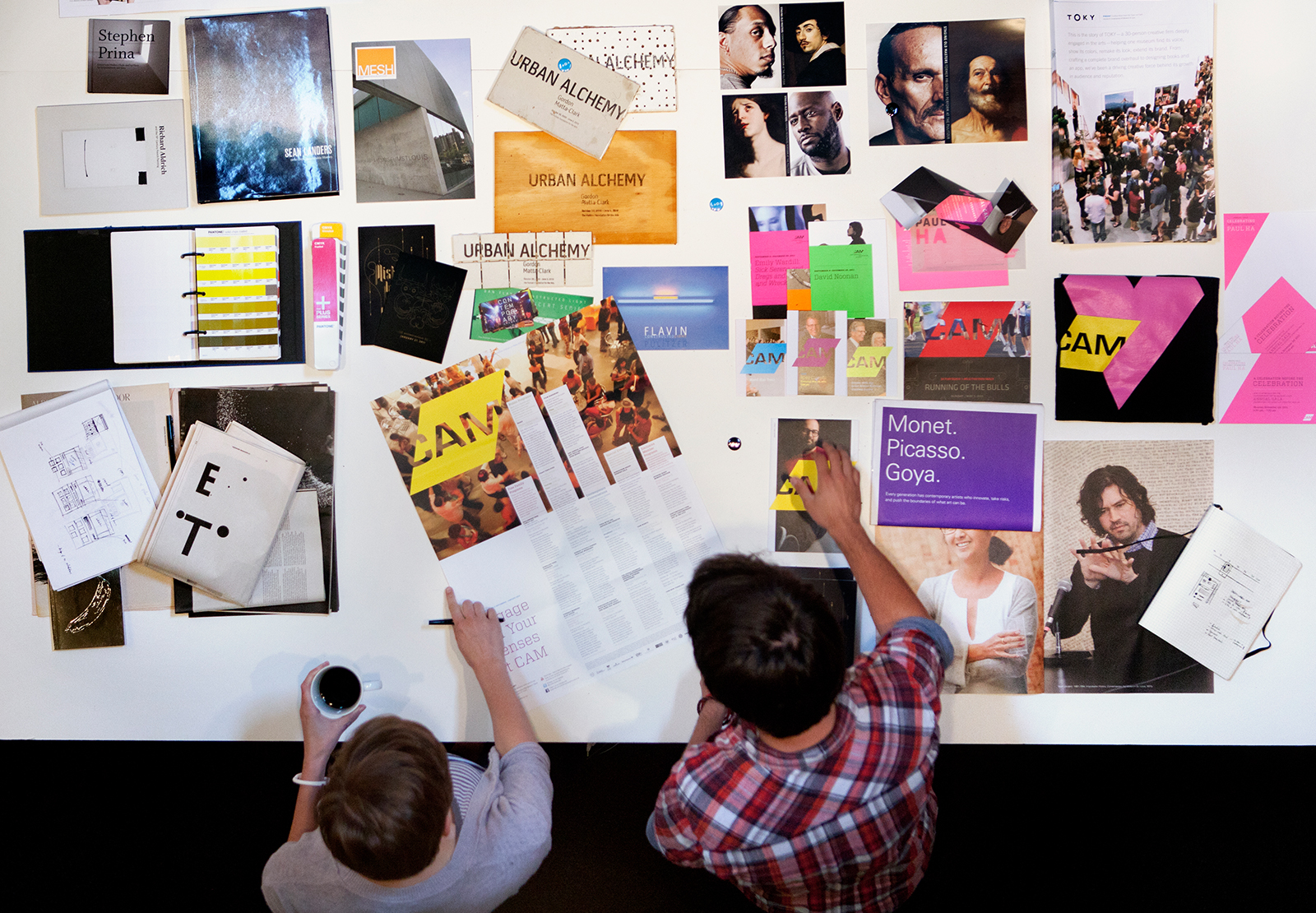 TOKY is looking for an ambitious, innovative, talented Designer who is both highly conceptual and a clear communicator.
Candidates must show a mastery of multidisciplinary brand design, including identity development, multi-page communications, and other print or digital applications, along with enthusiasm for collaboration within a driven, award-winning team.
Responsibilities:
Develop creative solutions that align with client's strategic goals & objectives
Communicate creative concepts effectively to both clients and team members
Work creatively, yet consistently, within a brand expression across print and digital media
Collaborate with creative directors, account managers, strategists, writers, producers, and other contributors to deliver high-quality work that meets timing and budget parameters
Maintain current design techniques, and seek to innovate
Qualifications:
Bachelor's or Master's degree in Communication Design, Graphic Design, or other relevant field
Minimum 3-5 years of professional (post-college graduation) experience in print design
Digital and motion experience a plus
A strong and diverse portfolio, with a focus on multimedia brand identity design
A strong understanding of print processes and attention to detail
A mastery of both classic and contemporary typography
A self-starter who contributes innovative ideas
A great collaborator with a positive outlook. No grouches.
Expert knowledge in Adobe Creative Suite, Acrobat, Microsoft Office Suite
Working knowledge of Sketch, InVision, and After Effects a plus
Experience with art direction of photography, illustration, as well as hands-on collaboration with copywriters
We Offer:
Competitive salary and a great benefits package including medical, dental, short-term disability, long-term disability, life insurance, and 401k match
A great open loft work environment in the heart of Midtown Alley, St. Louis's Design District, near bars, restaurants, and many creative shops
A highly collaborative team environment with designers, writers, developers, producers, and project managers who work and play hard
Paid holidays and solid vacation/personal time
How to Apply:
Fill out this form.
Include a link to your online portfolio.
No phone calls, please.
Thanks! We look forward to meeting you!