Stitching Up the Next Fashion Capital with Saint Louis Fashion Fund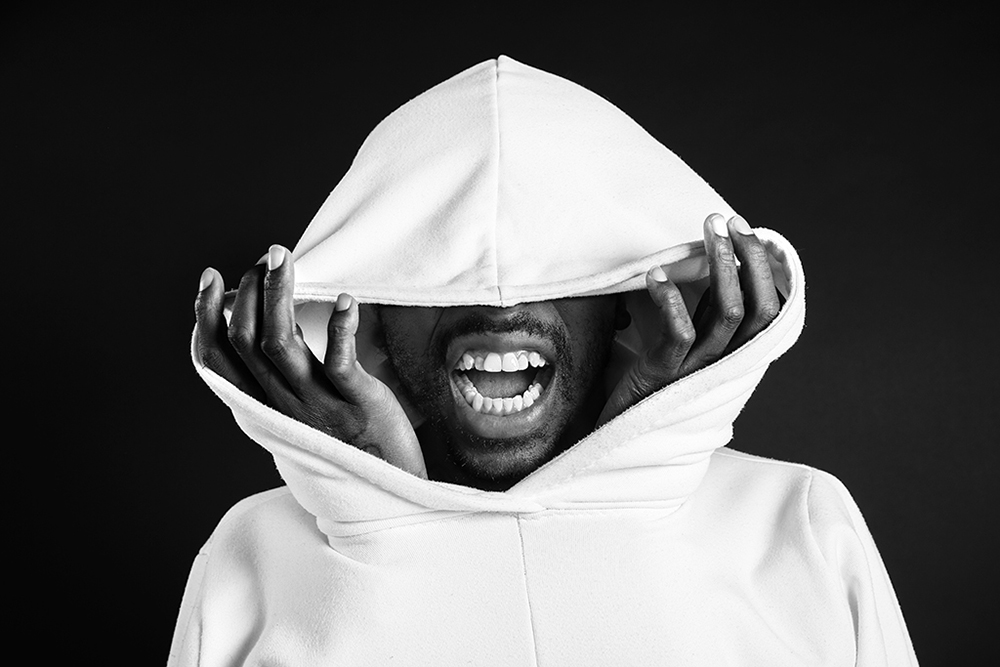 Few people, even right here in our city, know about St. Louis' rich history as a fashion capital. A few generations back, though, St. Louis was second only to New York when it came to manufacturing and design in the United States.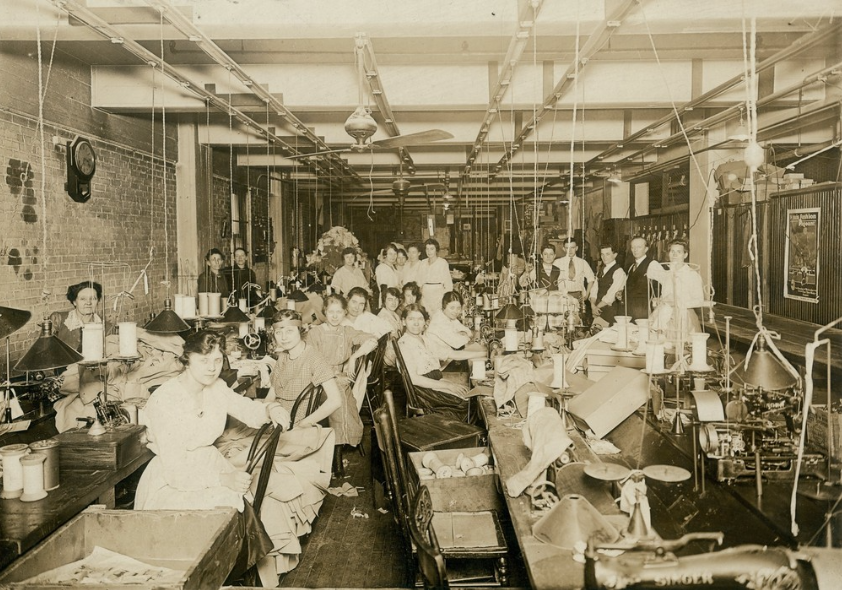 Washington Avenue, just a few blocks east of TOKY HQ, was lined with designers and makers of shoes, boots, lingerie, and dresses. That era faded with time, but today, an ambitious and stylish team is bringing St. Louis back to its fashionable glory. Saint Louis Fashion Fund (SLFF) is running programs, events, and the Saint Louis Fashion Incubator, all with the goal of supporting emerging designers, stimulating local interest in the industry, and building awareness of global fashion trends.
TOKY recently wrapped up a brand new site for SLFF, including photographs and interviews introducing each of the six Saint Louis Fashion Incubator designers. To celebrate the launch, we sat down with Susan Sherman, Board Chair, who gave us a peek inside Saint Louis Fashion Fund's plan to build the world's next fashion capital.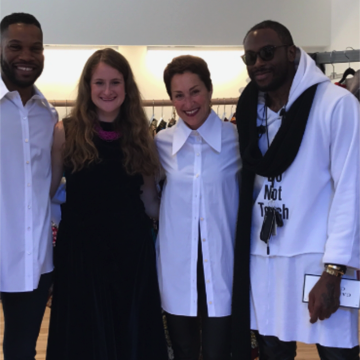 TOKY: Most people don't know that St. Louis was once a fashion capital. Can you talk a little bit about our city's fashion history?
Susan Sherman: History is important because we're trying to rebuild the Garment District downtown. From the turn of the century to the end of World War II, there were thousands of employees and over 200 companies. The economic impact was something like 125 million dollars, which translates, adjusting for inflation, to 2.2 billion dollars today.
It's surprising to a lot of people that we were this fashion capital where the streets were bustling and buyers were coming from all over. We did everything from hats and furs to shoes and dresses, and Washington Avenue was known as 'Shoe Street, USA.' There's rich history here. There are other Incubators around the country but none that have the history that we have here.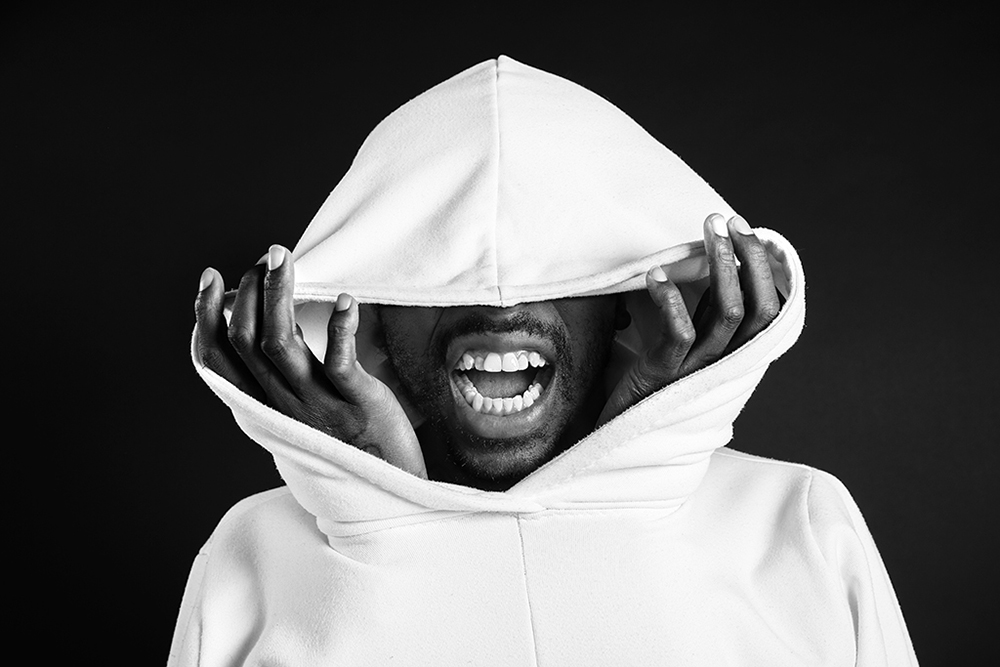 TOKY: What is the Fashion Fund's vision for the city of St. Louis? What does positive growth look like to you?
Susan Sherman: A new St. Louis is a St. Louis where fashion is a major industry again, just like how tech sprung up so quickly here. With fashion, we've done it once and we can do it again — but in a new and innovative way. We see a Garment District downtown that has fashion businesses, supporting businesses, photographers, graphic designers, stylists, modeling agencies, and a lot of production. You have a facility with several lines of seamstresses and you have patternmakers, and you have a manager of the facility, and you produce not only for St. Louis-based designers, but also regionally. If you make something at a lower cost and high quality, then you can attract designers from all over the region. Why should it have to be East Coast, West Coast?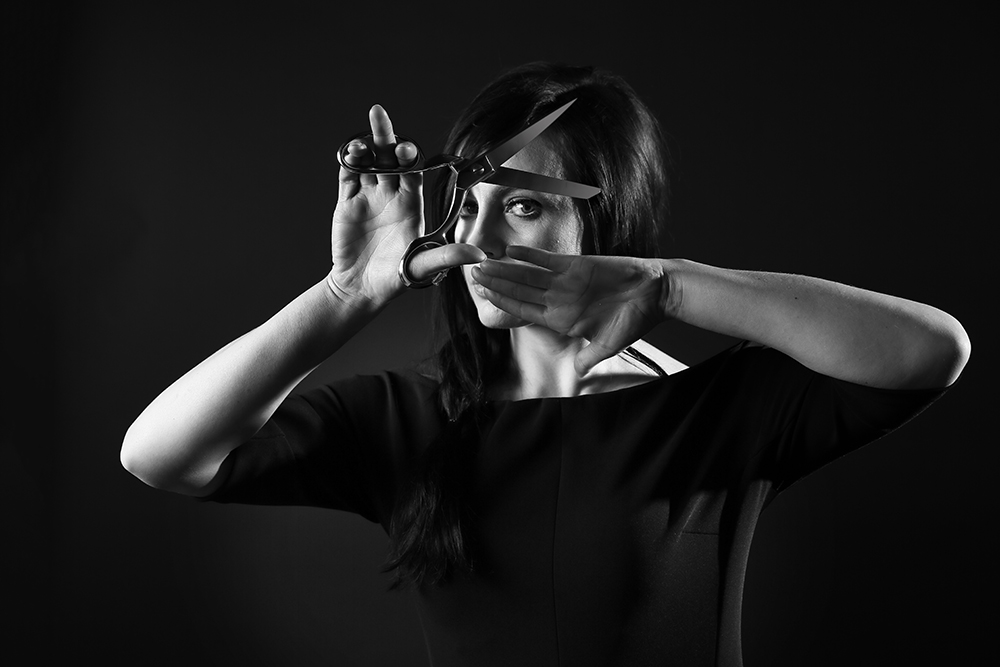 TOKY: Talk a little bit about the Saint Louis Fashion Incubator. What is it, and how will it help SLFF achieve its mission?
Susan Sherman: Our mission is to support emerging fashion designers and promote fashion education and outreach, and the Incubator is a center for fashion and design. It's important because it's a physical space, and what I've been hearing so far is that it's so great to finally have a space where we can share ideas — and this is coming from designers who are not housed in the Incubator. It's a space to explore food, music, culture, fashion, and art.
For the designers in the Incubator, it's about growing their businesses over a two-year residency in St. Louis in the hopes that they will stay in St. Louis and continue to live and work here.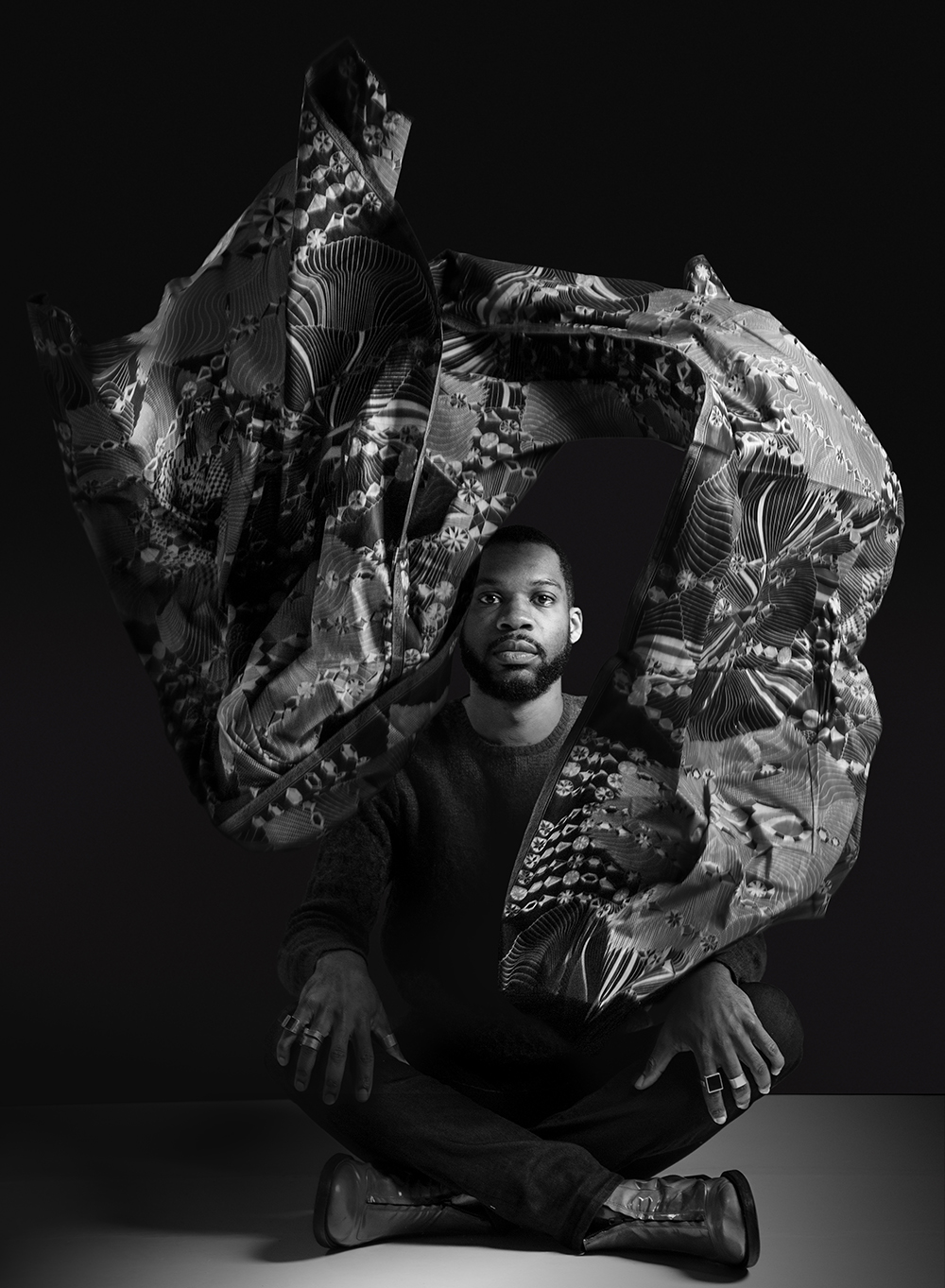 TOKY: What are the designers hoping to achieve during their two-year stays at the Incubator?
Susan Sherman: Every single one is an individual company with individual needs, goals, and objectives for growth. For one it might be an e-commerce presence, for one it might be more trunk shows or private clientele. For another it might mean, "How do I get into a New York showroom?" For another it might mean refining a business plan. Everything is according to each of the six businesses. It's just not cookie-cutter.
So, how do you measure their growth? People ask that all the time and that's a difficult question, because for every company it's different. But we know what their goals are and we're helping them get there. I mean, they're already seeing growth. Just the fact that we have retail at the Incubator gives them an opportunity to connect with the consumer.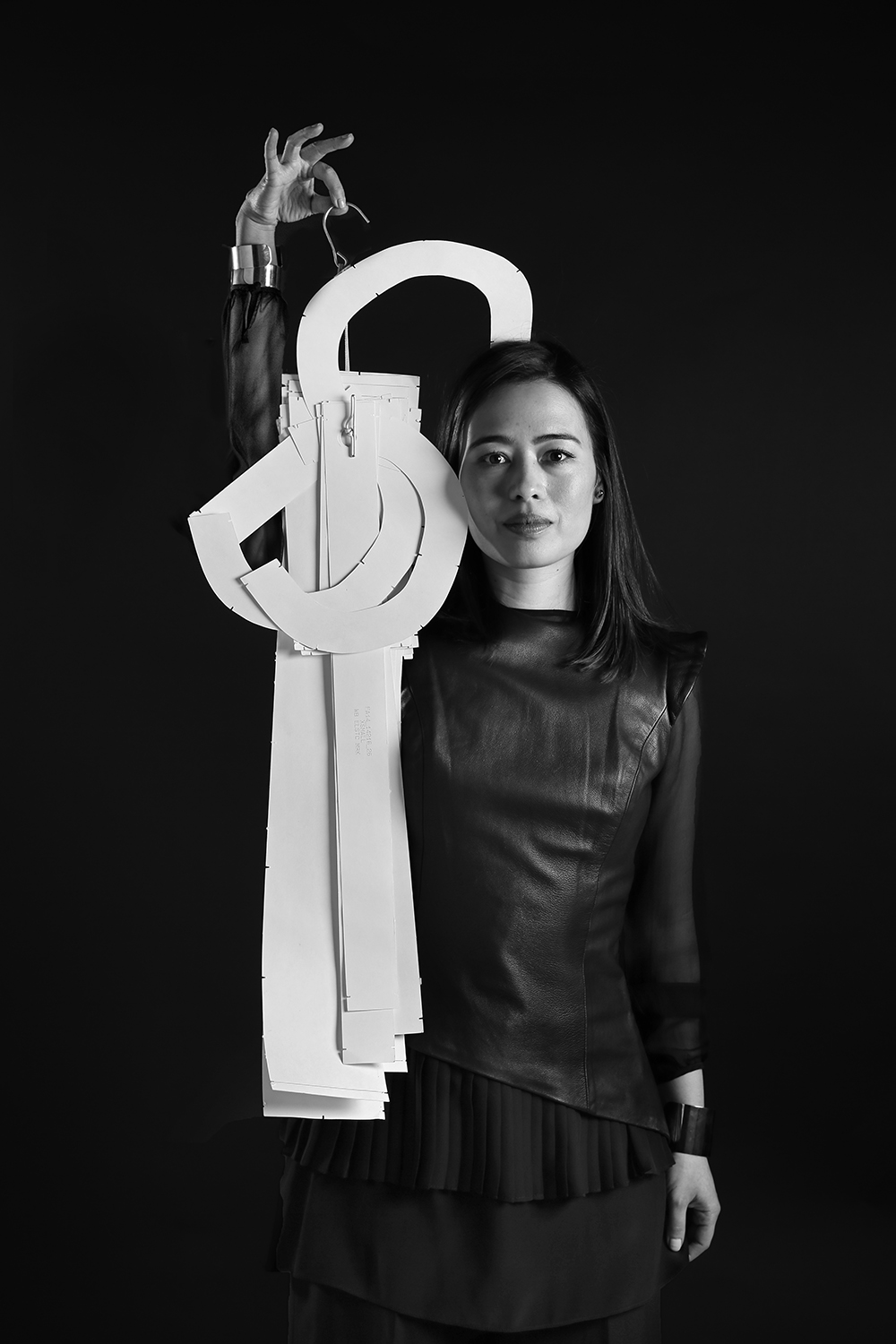 TOKY: The Incubator isn't just about fashion design — it's about helping these business owners build their brands. What are you hoping to teach the six designers about branding? How will you help them build these skills?
Susan Sherman: We're working with Launch Collective in New York and this is what they do best. They accelerate young fashion designers' brands. The CEO is Shira Carmi. She comes in once a month, they have homework, they Skype with industry professionals in New York, and she determines the curriculum for six months. Then we go into an applied learning stage. The thing is, these designers would never be able to afford what we're giving them. Ever.
And they're getting national publicity. We've been on Vogue.com, Fashionista, and Women's Wear Daily.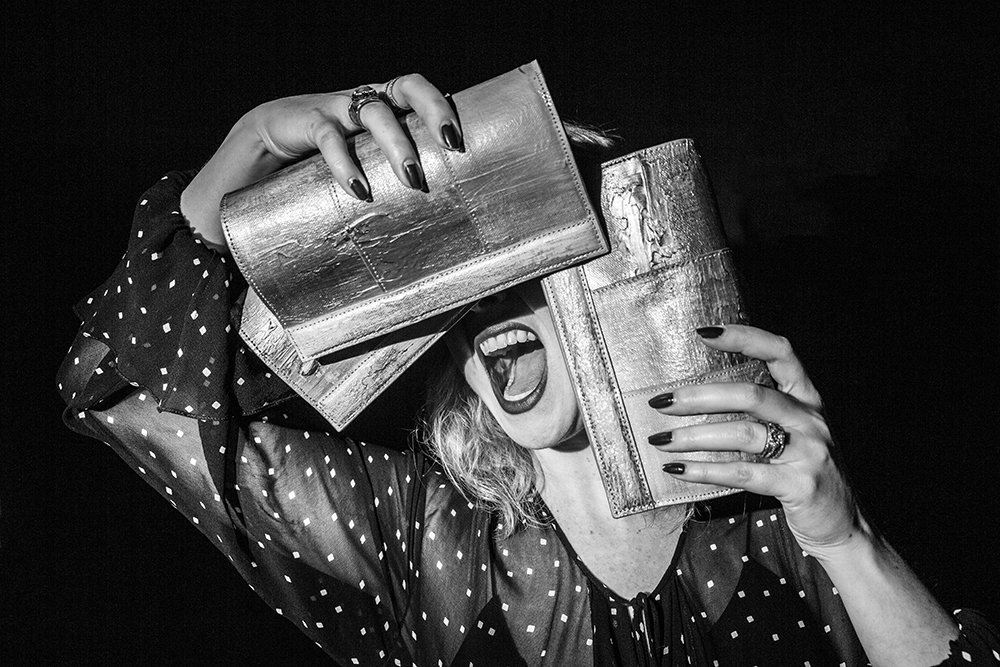 TOKY: How is Fashion Fund getting the word out about the six designers?
Susan Sherman: Websites, social media, traditional PR. We've done so many events since we've opened, so some of it is word of mouth, but we've had an absolutely extraordinary amount of publicity. The community has been incredibly welcoming and open, and the designers are great ambassadors for the community. They love it here. They're developing their own clientele just because of being who they are: Nice people who are extremely talented. So it's a combination of old-school and new-school to get the word out.
TOKY: The designers have been in St. Louis for a few months now. What are some of the major milestones or accolades you've been able to celebrate with them so far?
Susan Sherman: It's different for every person, you know? Allison Mitchell won an award in New York, a Rising Star award from Fashion Group International. Reuben has been flown to New York twice by the CEO of Etsy because he sells so much on Etsy and they want to get to know him. Charles is about to do a fashion show in City Garden. All of them celebrated the Contemporary Art Museum's Dada Ball because all of the museum chairs wore their designs, so every designer was represented.
If you're talking about their actual businesses, how we've moved them ahead in just three short months has been pretty monumental. I'm super pleased with how we've delivered so far.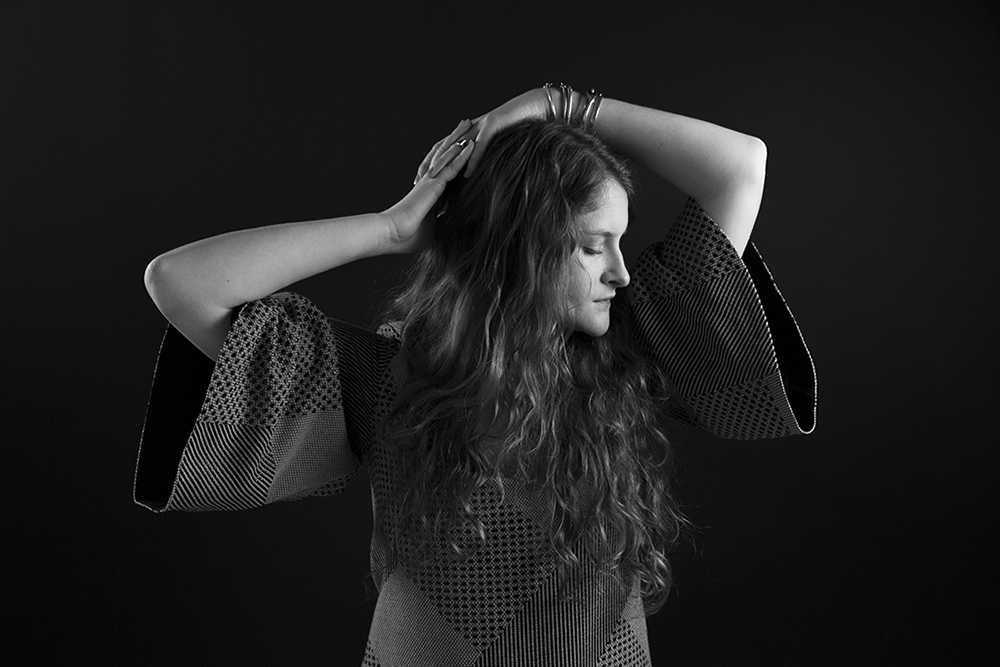 TOKY: What's been the response so far from the community in St. Louis? How are people reacting to the opening of the Incubator?
Susan Sherman: That's another thing we did not expect, is how much people love the space. It's a bit like a New York showroom. I feel like I'm on the west side of Manhattan. It's beautiful. Mid-century modern furniture, art on the walls.
We have André Leon Talley coming in from Vogue on June 23rd and 24th. We had Chuck Steelman, the Director of Special Events from Nieman Marcus in Dallas. New York fashion designer Yigal Azrouël stopped by on his way to a trunk show at Saks Fifth Avenue. We have the biggest hatmaker in the world coming next week to the St. Louis Art Museum, and Valerie Steele from FIT is coming next week.
It's a great opportunity for our designers to get in front of people in art and fashion, especially in fashion. I think we're really catalyzing the fashion and design community. Everybody's on board and showing the relationship between fashion and art and it really is becoming something. It's helping to really, really define St. Louis in a new and different way.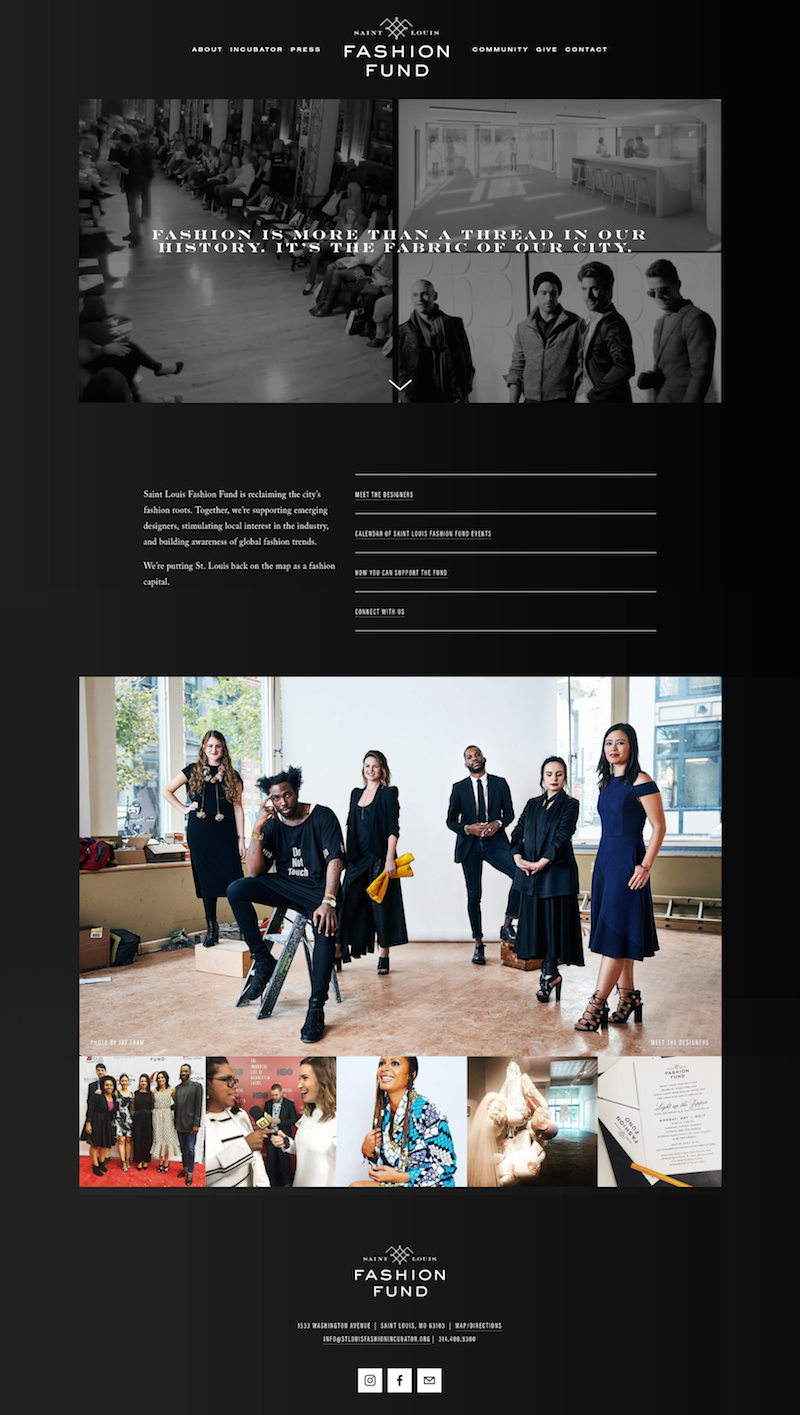 TOKY: Let's talk about the new website. How will a digital presence help you to work towards SLFF's mission?
Susan Sherman: The website is everything for us. Say, for instance, we invite André Leon Talley to come. What's he going to do first? He's going to go to our website. I have the head of Parsons Fashion coming in. I have the Global Forecasting Director from Macy's coming in. All of them, what do they do? They go to our website to see who we are. So the fact that the site is so energizing, it makes St. Louis look great and the photography is unbelievable. Those great pictures of the designers that Geoff Story took, I've never seen more beautiful shots. And it all becomes our brand.
So much of fashion is East Coast, West Coast, Paris, Milan. We talked to a company in London last week. The founder might want to come over and speak to us because they looked at the site and it looks interesting and fabulous and groundbreaking. So I think the website is everything— definitely everything for people that we correspond with in or outside St. Louis.
—
You can explore Saint Louis Fashion Fund's upcoming programs and events on the new site and get to know the six Saint Louis Fashion Incubator designers through the interview and photo series created by our team.