Ping-pong and kegerators get a lot of hype as the go-to recruiting tools for a certain generation. In reality, though, most employees — whether Millennial, Boomer, or somewhere in between — are looking for a well-rounded employment experience that offers more than craft beer and table games.
A recent study from Gallup shows that while opportunity, good management, and interesting work top the list of candidate priorities, fun, creativity, and work environment aren't exactly unimportant.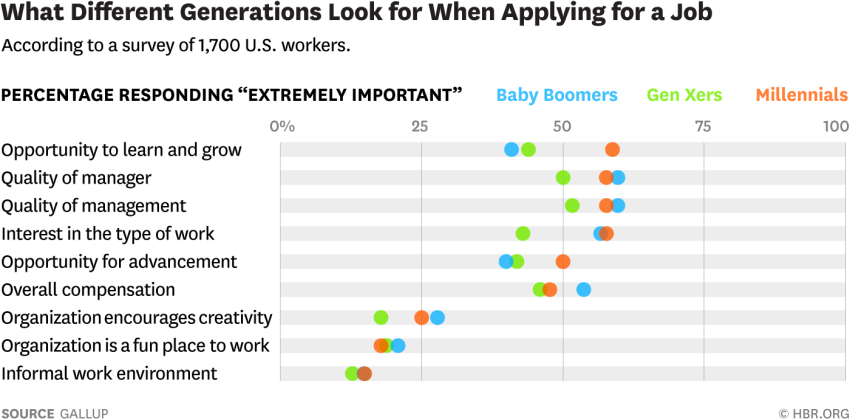 To sell your organization as a great place to work, you've got to show potential employees that you offer the full range of benefits they care about — from office environment and learning opportunities to reputation in the industry. Use this checklist of Career page content to show candidates what makes your organization a well-rounded place to work.
Voice Your Values
According to a survey from Calling Brands, working for an organization with a clearly defined purpose is second only to pay and benefits. With that in mind, it's important to show candidates what you believe in as an organization. Some companies — like Warby Parker — incorporate a list of values directly on their Career page, while others communicate these beliefs implicitly through voice and tone.
"When a company's culture is aligned with its values, it attracts those who feel comfortable in that culture, which in turn helps companies to motivate people, leading to a high level of engagement."
– Deloitte Human Capital Trends 2016
Introduce Your Team
Candidates not only want to know what they'll be doing, but who they'll be working with. You can feature staff members on your Career page to get prospective employees excited about joining a smart, fun, and unique team. Check out Spotify's Career page, which offers a glimpse of the team through playful (and music-centric) Q&As with various staff members.
Embrace Employee Advocates
Current employees are your best advocates, so take the opportunity to capture that enthusiasm through testimonials or quotes on your Career page. Our clients at Farnsworth Group highlight the employee experience through staff endorsements like the one below.

Include Evidence of Your Expertise
The best candidates want to work for the most reputable organizations. While you know your list of accomplishments, potential candidates might not — so take the opportunity to showcase these achievements on your Career page. You might pull in a list of awards, glowing client feedback, or press coverage you're proud of.
Highlight Education Opportunities
According to Gallup, Millennials, Gen Xers, and Boomers all agree that the most important factor when looking for a new job is the opportunity to learn and grow. Do you pay for employees to attend conferences? Offer tuition reimbursement? Provide online education memberships like Lynda or Skillshare? Instead of locking these perks away in an HR packet, highlight them where potential candidates can see them. Take MailChimp's Career page, where candidates are pointed to three opportunities for employee education: a weekly speaker series, tuition reimbursement, and the MailChimp University program.
Show Your Fun Side
Career advancement opportunities matter, but many prospects will also want to know whether you can work hard and have fun. At TOKY, we share a taste of what it's like to work here on We Are TOKY, a regularly updated feed of images from the office and beyond. It gives candidates a quick and colorful peek at what it's like to work here.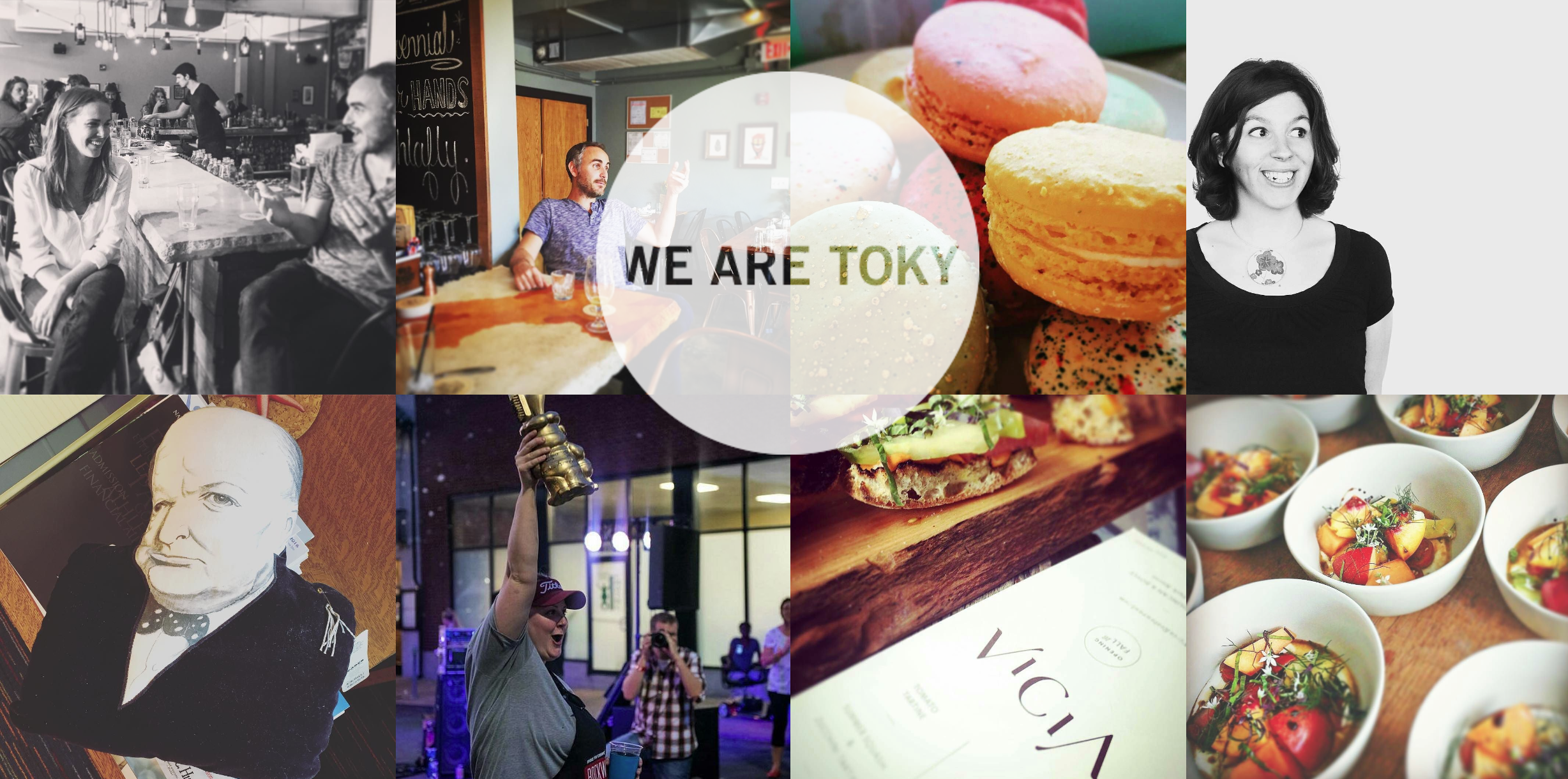 Articulate Your Altruism
A 2015 study from Virgin Pulse shows that 39% of Millennials say philanthropy or volunteer endeavors are important or very important in deciding to take a job. If your company offers incentives for volunteering or gives back through pro bono projects, highlight these initiatives on your Career page. You might show pictures of volunteers in action, or recent blog posts about your partnership with a local nonprofit organization.
—
By checking these seven boxes, you can give potential employees a well-rounded view of why your organization is a great place to work.
Subscribe to our mailing list.