Social Media 101: Why Your Brand Should Be On Twitter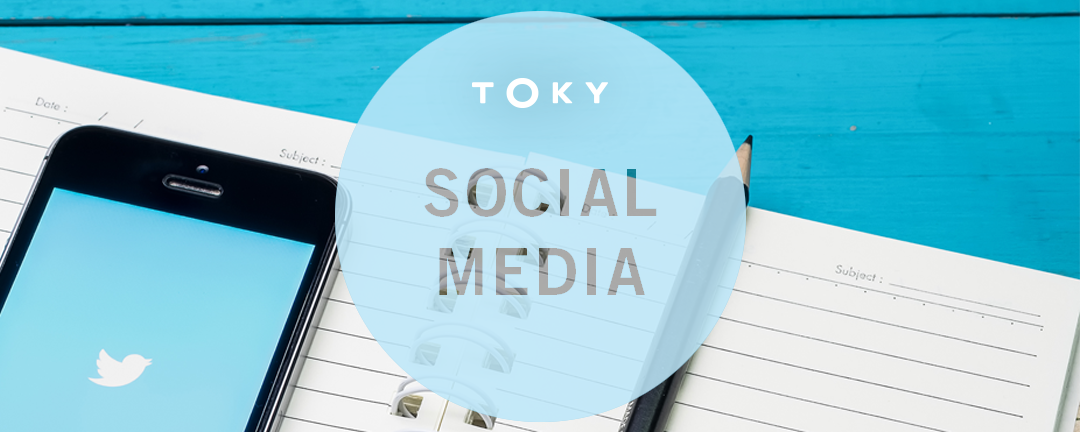 Should your brand use Twitter? Though it's the social media platform with the most marketing potential, many brands are slow to adopt. Yours shouldn't be.
Looking beyond the mechanics of Twitter, we'll dig into Twitter's most relevant features for brands. Rather than simply knowing how to write and post a Tweet, this will help you understand Twitter's potential fully to help achieve your branded social media strategy.
Why Twitter Matters
Twitter is a stream of user-generated information that's in constant motion. This information is distributed in 140-character messages called Tweets. Tweets can include text, images, and/or links to articles for more in-depth information on a subject.
For both brands and consumers, Twitter is an essential place to discover trending topics and real-time news, get instant crowd-sourced feedback, and research topics that are most relevant to you. As the user, you get to determine the profiles you follow for updates. Twitter describes itself as a newspaper with headlines you'll always find interesting.
Twitter matters for businesses in two huge ways:
A well-crafted Twitter presence will drive traffic to your website and increase the visibility and saturation of your brand
Your brand's Twitter feed will help you gain relevant followers and position you as a thought leader and influencer
While these aren't necessarily directly lead-generating effects, Twitter is an essential public relations tool that is useful for any marketer.
Twitter Demographics
Twitter has seen sizable growth in the past few years among top influencer demographics. While just a quarter of adults use Twitter, its users tend to be more affluent, more educated, and city-dwellers. It is the most gender- and racially-neutral of all social media platforms. Twitter users also skew wealthier, with more than half of users earning $50-75k+ annually. 
Given these statistics, it's easy to see why this is such a valuable marketing audience. For service-oriented B2B and high-end, innovative B2C marketers, Twitter's demographic is the sweet spot.
Communicating on Twitter
Twitter users expect relevant, frequent content that inspires and engages. They want the next new thing and information on the topics they are passionate about. They are information seekers.
Twitter's news stream is constantly moving — information's shelf-life is very short and there is a lot of it. Use Twitter to cultivate and sustain the brand identity. On Twitter, sharing is less about recruitment than it is keeping an open line of communication. Your brand should be offering transparency and a platform for public-facing news.
Your Twitter communication approach should serve as a complimentary marketing tool that supports your brand voice and furthers strategic (and SMART) goals.
Creating Content for Twitter
The content your brand produces on Twitter should be focused on high-level PR and news items. If you maintain a company blog on your website, craft new articles with strong headlines that will appeal to your audience's interests and your own thought leadership. Twitter is a great platform to communicate marketing campaigns (try using branded hashtags for your campaigns). 
Set up keyword monitoring triggers for industry-relevant news topics. Consider sharing some of these to inspire discussion or to illustrate the unique perspective of your brand.
Monitoring Twitter for people using your handle or through a keyword search of your name ensures that you can stay on top of brand sentiment and conversations. These are all opportunities to engage and support your well-earned reputation.
Crafting Tweets
Twitter's limited character count keeps the focus on efficient communication. Tweets need to be short and sweet, while still maintaining the integrity of the message and the focus of the target audience.
Each Tweet should be a unique communication and distinct in format from what is posted on other social media platforms. You may see other users sharing the same message to all of their social profiles or Tweets that are cross-posted using a "share to Twitter" function. You can nearly always tell which these are from the truncated copy and lack of a clear call to action or focus. Note that this is never something you'll see a top-caliber user and influencer doing.
Each social media platform is unique in its functionality and audience. Craft your messages to the strengths of each platform.  
In 140 characters, create a short message with a clear communication goal, like a question about the article you're sharing or a short summary. Including images or hashtags always helps increase engagement. Include a clear call to action for the user to pursue or a link where they can find more information.Using a link shortening service like bitly will help keep the overall appearance of the Tweet tidy and professional. Avoid clickbait headlines. Wherever possible, try to send your audience back to your website. Using social media for site traffic generation is an excellent way to build awareness.
Building Relationships
Once you have your audience and know how to speak to them, consider using Twitter as a way to network.
Finding Leaders
Identify places and users that produce content you find relatable, valuable, and similar in approach. These will be useful connections for sourcing external articles as well as creating a network of followers that positions you alongside other thought leaders.
Cultivating Connections
Follow partner businesses, industry leaders, and professional organizations. Nurture your relationships outside of the meeting room and within the digital realm as well. Align your content with what they're sharing and initiate conversations through Twitter.
If a culture is informed by the company they keep, help prospective clients get a better understanding of who you are and what you do by being transparent with your connections.
Now that you've seen the different ways that Twitter can directly support your brand positioning, perhaps you have a better understanding of just how important it can be as part of your overall PR and marketing strategy. Stay tuned for more Social Media 101 articles and let us know if there's a topic you want us to cover!
And as always, the team at TOKY is happy to help your brand develop and execute the perfect digital and social strategy for your brand needs. Contact us anytime to discuss your options.