12+ Tools that Level Up Your Writing Skill Like a Pro from TOKY's Brand Publishing Team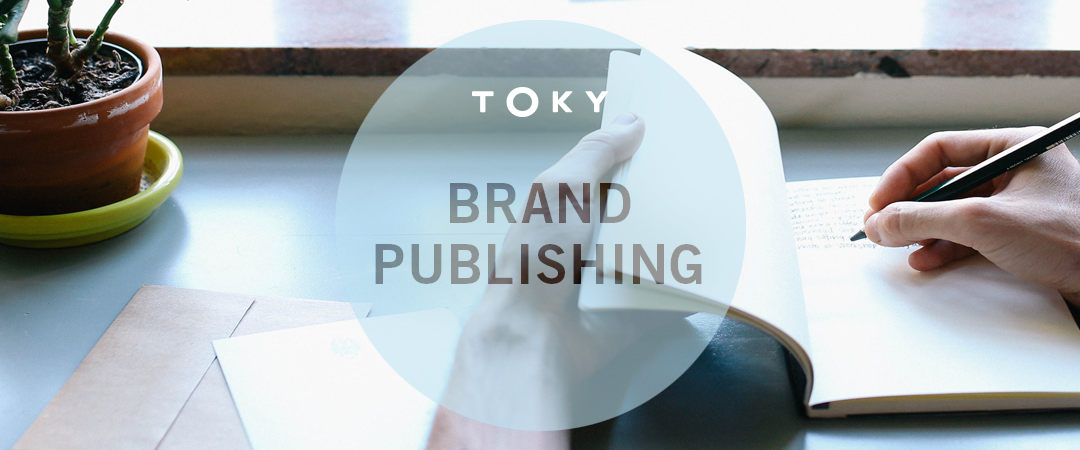 Writers, I'm going to be real: Keeping an updated blog can be a huge pain in the hindquarters.
There, I said it.
Unless writing for your brand is your full-time job (and even then) it can feel overwhelming some days. Between juggling deadlines, other (non-literary) projects, writer's block, and the mechanics of actually writing your article, it can be hard to get the motivation to start.
But the sooner something's started, the sooner the thing is completed.
You've already seen some of our suggestions for blog post types and ways to tell brand stories. Let's take it from theory to practice and get some writing done. Our collection of tools and apps will help you become a stronger online content producer. We'll tackle the most common challenges writers face — from less-than-stellar grammar and spelling to chronic distractions (and everything in between) — to make your writing better and the process more efficient.

Nope. I don't believe you. As Jake, one of my favorite philosophers, said, "Sucking at something is the first step to becoming sorta good at something."  Practice and let yourself become comfortable with the process of writing. I bet you'll be happily surprised at your own improvement.
Keeping a regular, written log is a great way to cultivate your voice, explore structure, and become comfortable with the act of writing. These two online apps help you develop a personal journal. The journals you create are searchable, secure, and provide writing prompts and other subtle coaching hints to ease your way into the habit of writing. Since it's a personal account, there's less pressure to make it perfect and you have more freedom to experiment with style and expression.
Journey is a free Chrome extension and Android app. Penzu is available for web, Android, and iOS. 
Rough Draft encourages writers to embrace the imperfections that come with writing in the moment. With Rough Draft, there's no going back and deleting something. Instead, your backspace key becomes a strikethrough marker. When you're done, the copy seamlessly exports to a clean text document for use in any other program. Even the best author had terrible first drafts. Rough Draft is a visual reminder that writing is a process (and sometimes ideas that would have been discarded show value later on). Keep moving the process forward.
Rough Draft is a web application.
Think of WriterKata as sets of sprints that get you in shape for the marathon. WriterKata encourages skill development through guided, repetitive exercises. Prompts guide the writer to create simple, descriptive sentences, followed by paragraphs, then sketches, and, finally, stories. Based on cognitive science principles, the unrelated prompts encourage a zen-like creativity by liberating your thought process from the limits of linear relationships (and keeping your mind alert and tuned in on the task at hand).
WriterKata is a web application.

If you sit down to write and zone out for an hour or end up with a million different browser tabs of LOLCats and nothing on your article, I hear you.
Writer, know thyself! RescueTime is a time tracker and management app that's a valuable tool for insight into your own creative process. Run RescueTime for a few days to help give you a better idea of where you waste time online, when you're most productive, and how to get a handle on your total screentime. Starting with a baseline understanding of your habits and vulnerabilities will help give you focus on the task at hand and better manage your work-life balance. Self-awareness is a beautiful thing!
RescueTime is a web application.
Possibly the most visually-pleasing digital writing environment, OmmWriter strives to be a pure, distraction-free platform to bring you back to the joy of single-tasking. Customize your experience with color and background white noise designed for focus.
OmmWriter is a downloadable desktop application for Mac, PC, and iPad, as well as a web application.
Some of us think best on our feet, quite literally. If sitting at your desk stifles your writing mojo, get up and move — and take your article with you. Dragon Dictation is a text-to-speech app that learns your voice and keeps notes for you on the go. Sure, you could use it to update Facebook or send yourself a reminder, but you can also map story outlines and talk through sentences before you have a computer. Find a way (and a tool) that works with your natural creative process.
Dragon Dictation is available for iOS. 
Certain types of ambient noise increase creative productivity. A tiny bit of familiar distraction actually helps the brain feel comfortable enough to create. It's not just the free Wi-Fi that attracts writers to cafes. If you have a writing setup that works for you and just want some productivity-first background noise, Coffitivity mimics the neutral white noise of a bustling coffee shop within your browser window. And you won't get any side-eye from a barista when you've taken the same table for four hours and only bought one small, black coffee.
Coffitivity is a web application.
Scrivener functions as a virtual writer's studio, complete with a pin board, research archives, and flexible note organization to make creating longer-form stories easier. The beauty here is that the Scrivener space allows the writer to shuffle the structure along the way, unlike other word processors that treat writing as a scrolling wall of text.
Scrivener is a downloadable desktop application for Mac

It happens to everyone. Something you were supposed to learn in elementary English just didn't stick. (Me? I can never spell "palette" correctly the first time. Or second.) Thankfully, we've got technology to back us up.
Part writing program, part Lifehack, Grammarly serves as a real-time spelling and grammar check that integrates with any writing window online.The Grammarly algorithm is more robust and accurate than most other spellchecks, catching more errors like mistaken words rather than simply ones that are spelled wrong. Grammarly's intelligent algorithm uses conversational approaches and explains why the suggested changes were made so you can learn as you go. The desktop application provides a one-stop document studio. Grammarly's Chrome extension allows Grammarly's checkers to keep you from making an embarrassing spelling error in that email to your boss and works on top of internal spell check programs (like those found in blogging WYSIWYGs).
Grammarly is a web application and a Chrome extension. 
A bit gimmicky, but a nice way to brainstorm and get over a nasty bout of writer's block. Portent's Content Idea Generator works to piece together an attention-grabbing concept based on user psychology. The resulting headline then explains how the different pieces come together to sell your article. Short of some errors with syntax (and a slight bent toward the detestable clickbait headlines), Portent's Generator is a good place to get inspiration on how to spin a concept as well as a headline that's built to maximize clicks.
Portent Idea Generator is a web application.
A more all-inclusive writing environment than OmmWriter and leaner than Scrivener, Hemingway Editor is the best distraction-free writing studio. It helps writers tighten up their prose, functioning as a real-time editor looking over your copy. Rather than simply checking for spelling and grammar mistakes, Hemingway Editor checks for syntax errors and readability and guides you to write with proper tense, tone, and voice. Your finished product is free of dead weight, overly complicated sentences, and passive voice. Simply export the final article (with all of your formatting) to HTML or Word.
Hemingway Editor is a web application and a downloadable desktop program for Mac and PC.
UPDATE:
Created by the same minds as the Hemingway Editor (above), Sharethrough is a new headline analyzer tool with a sleek user interface and a simple-to-understand ratings system to help you fine-tune your writing and article headlines. After all, your content may be fantastic, but if no one clicks on it, it doesn't help anyone. Use Sharethrough to help you create more engaging and enticing headlines and give your digital content a leg up over the competition.
Sharethrough is a web application.

And, finally, because some people want to watch the world burn (or really, really like to push themselves), The Most Dangerous Writing App exists to push writers to keep writing. Once you stop, your copy disappears. Functioning much like the typing tests from high school, just pick your time limit and get typing. Obviously, don't try this out on a project you want to save, but it's a good way to practice getting into the writing zone.