TOKY's Women on Their Heroes for National Women's Month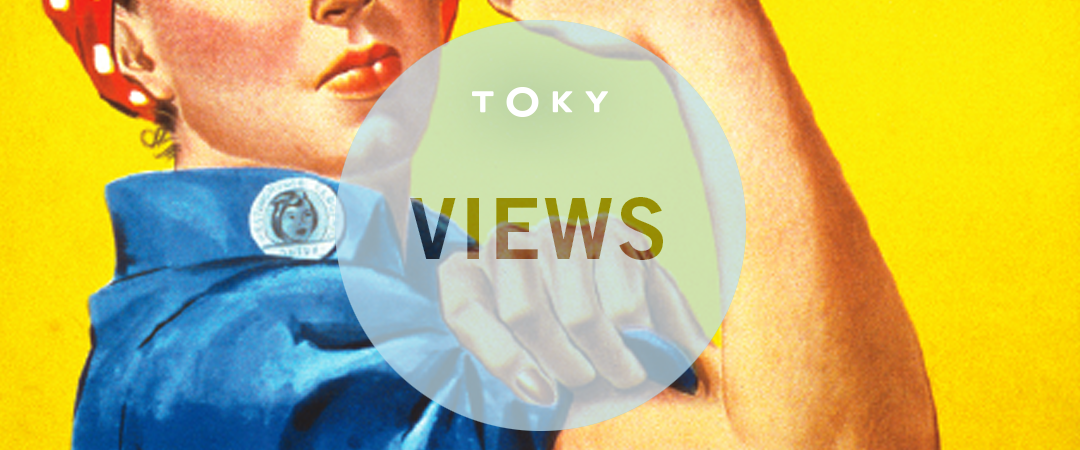 To wrap up Women's History Month, we asked the women of TOKY to share their love of some seriously amazing and inspiring women in similar fields. Much like our work here at TOKY, these women are all storytellers — with their words, their designs, or their concepts. Unique and important voices.
So here's our shout out to some stellar women who need to be seen, heard, and appreciated even more. Whether past or contemporary, working in design, writing, or art, the contributions of talented women deserve to be celebrated. Here are just a handful of our heroes.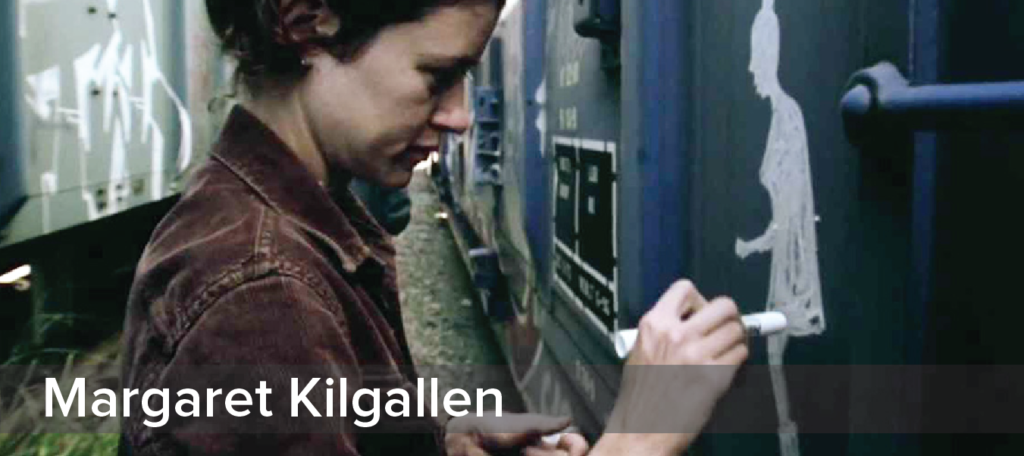 Margaret Kilgallen was known for her intricate graffiti installations that were strongly influenced by American folk art. Her use of composition expresses freedom and the delicate imperfections of dying arts like handpainted signage. All of her works are sculptural — each element holding its own as a statement. But assembled together in a group (like many of her pieces were intended) the individual elements create a visceral and powerful impact on the viewer.
Her work always has an element of the artist's hand. Even in the most minimal graphic composition, there's always a humanist essence that strips away sterile imagery. She is warm and immediate. – Katy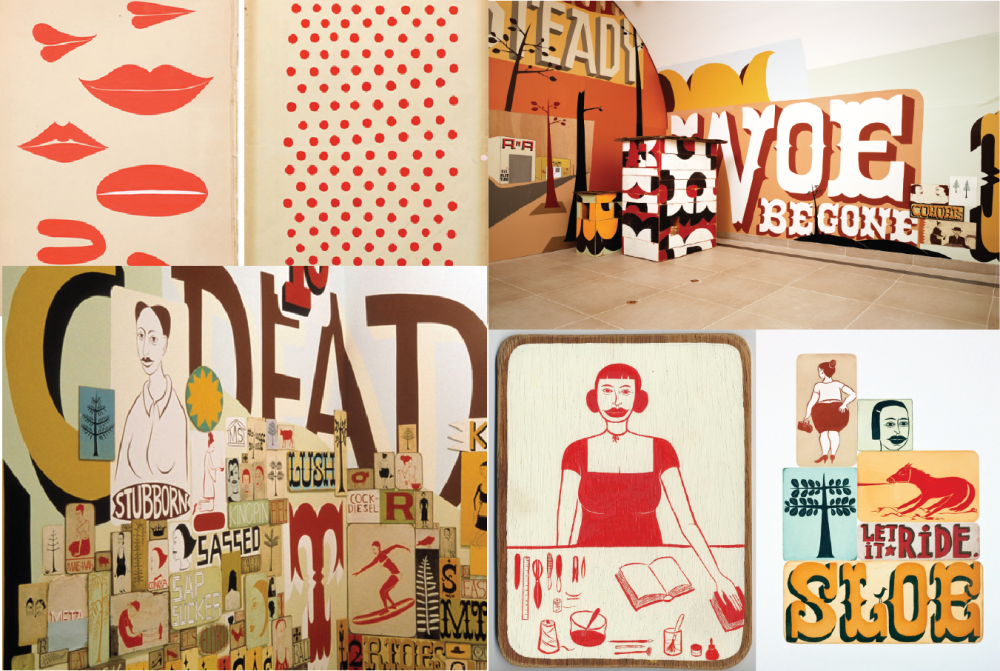 ———————————-

Hella Jongerius is a fantastic modern Dutch industrial designer. She's collaborated with the likes of Vitra, Ikea, and she's even designed the interior of KLM's Boeing 787 Dreamliner. Her fans are far and wide, but I, for one, admire her mastery of color and form. She has an exceptional ability to balance experimentation and play with practicality and utility in her design practice. A thorough documentarian, Jongerius catalogs every element of her process, which informs her product, and in turn, human relationships.
For insight into her design methodology, check out her "Beyond the New" Manifesto.  – Kelcey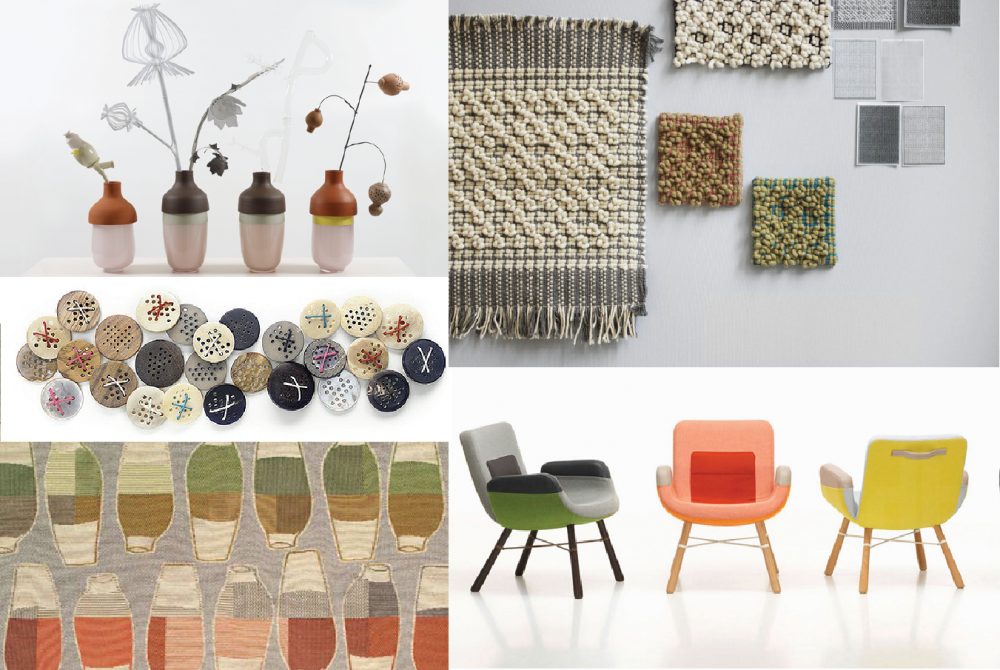 ———————————-

Chimamanda Ngozi Adichie possesses a passionate voice and a razor-sharp intellect that fearlessly deconstructs gender, politics, and geopolitical identity. Her influence is broad: she's hosted a TEDTalk, been sampled by Beyonce, and is an outspoken advocate for women and girls around the world. But it is her approach to storytelling that is the most resonant to me. 
"I think it's important to tell your story truthfully, and I think that's a difficult thing to do — to be truly truthful. Because it's only natural to be concerned about offending people or possible consequences. If you start off thinking about being likable you're not going to tell your story honestly because you're going to be so concerned with not offending and that's going to ruin your story. Forget about likability." Adichie's Girls Write Now acceptance speech
She is easily one of the best voices in modern literature and an incredible advocate for feminism, intersectionality, and global empathy. – Lindsey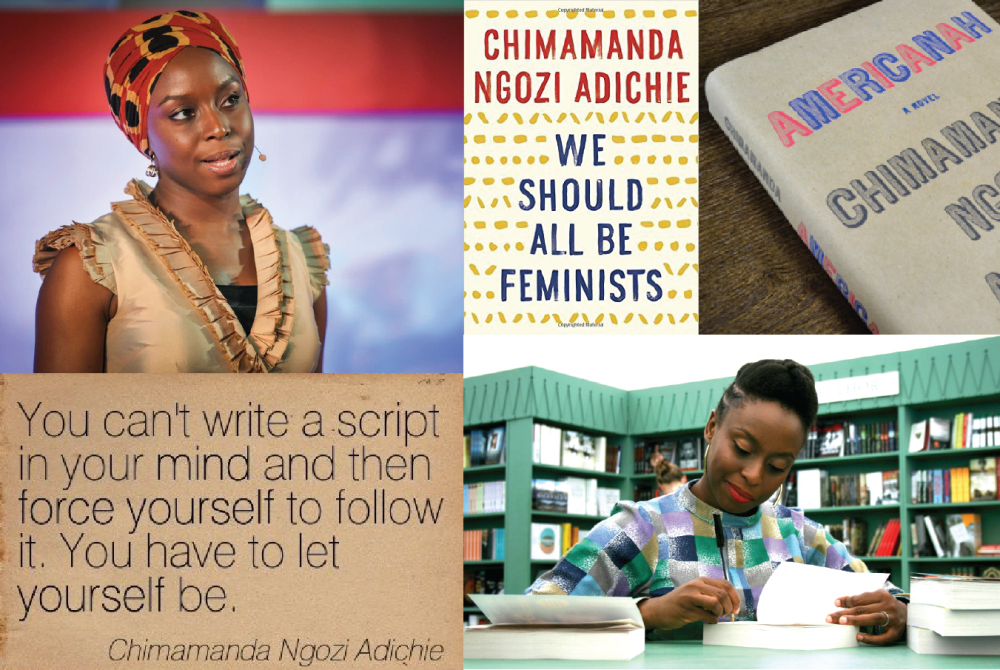 ———————————-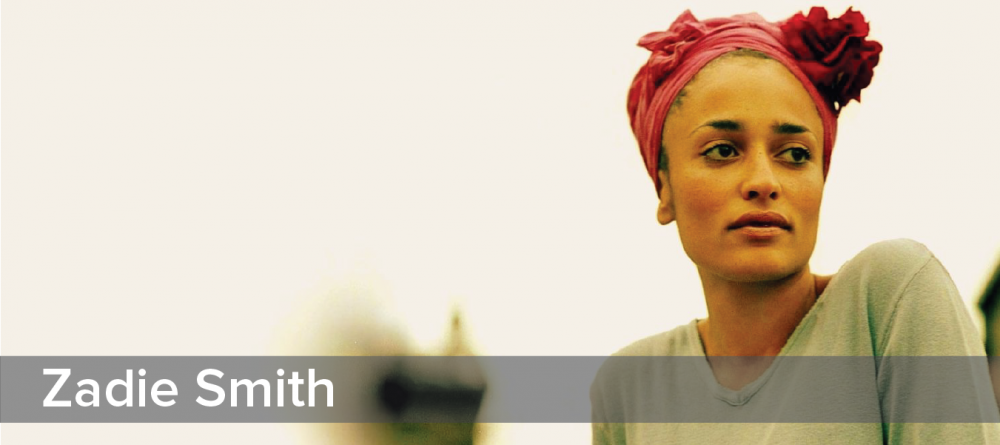 Zadie Smith is the author of some of my favorite books (White Teeth, On Beauty). I always imagined Zadie Smith as this earnest British writer who never struggles with things like concentration or confidence. Then I heard her talking about her distraction-prone process on the Women of the Hour podcast. "If I could control myself online," she says, "If I wasn't going to go down a Beyonce Google hole for four-and-a-half hours, this wouldn't be a problem — but that is exactly what I do." A gifted and prolific writer, but also not so different than the rest of us. – Katherine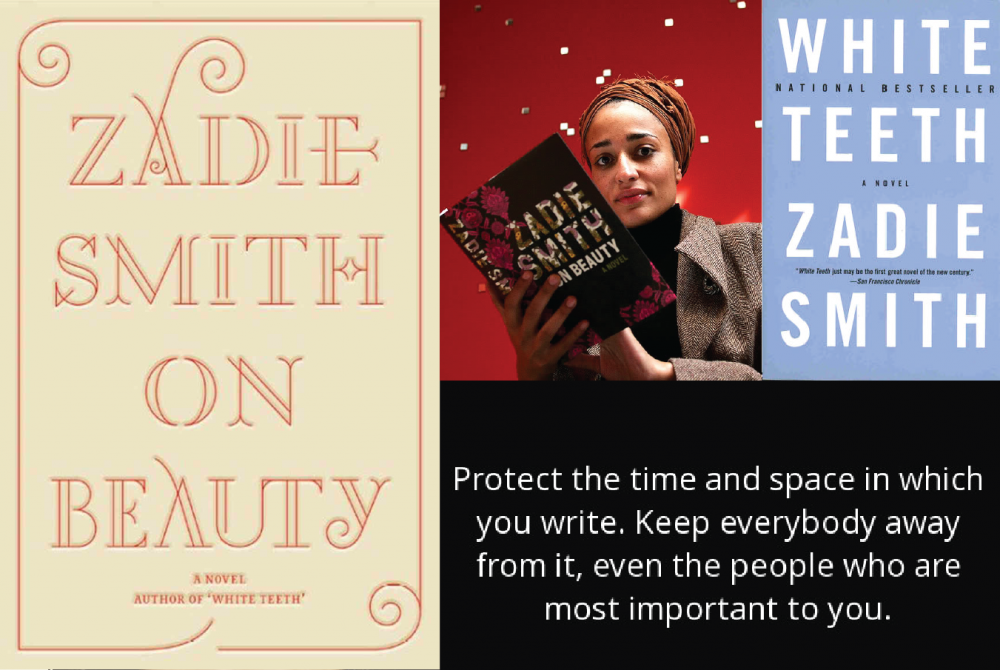 ———————————-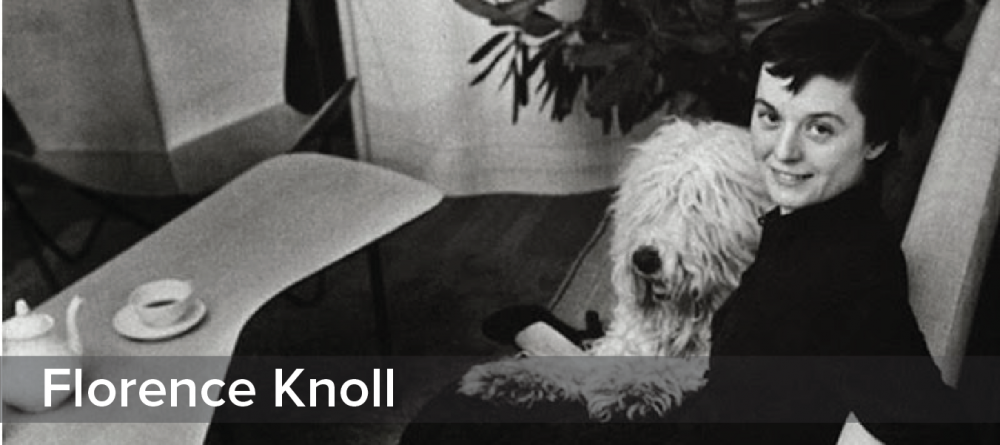 Architect, designer and businesswoman Florence Knoll Bassett studied under some of the 20th-century greats — Gropius, Breuer and van der Rohe. With this education, Florence brought the principles of the architectural discipline to the field of interior design through the innovative Knoll Planning Unit.
Knoll was not a decorator — she created spaces that solved problems for clients like IBM and CBS. Her contributions to the field are evident today, including open office plans and responsive design solutions. In addition to her influence on planning, Florence defined the Knoll 'look' through her holistic approach to design. She considered space, color, texture, textiles and furniture together — often times designing furniture just to meet the needs of a single space. Many of these designs are part of the Knoll collection today. I admire Florence for her pioneering spirit, her appreciation of process & function, and her effortless ability to influence and integrate design across so many disciplines.
– Liz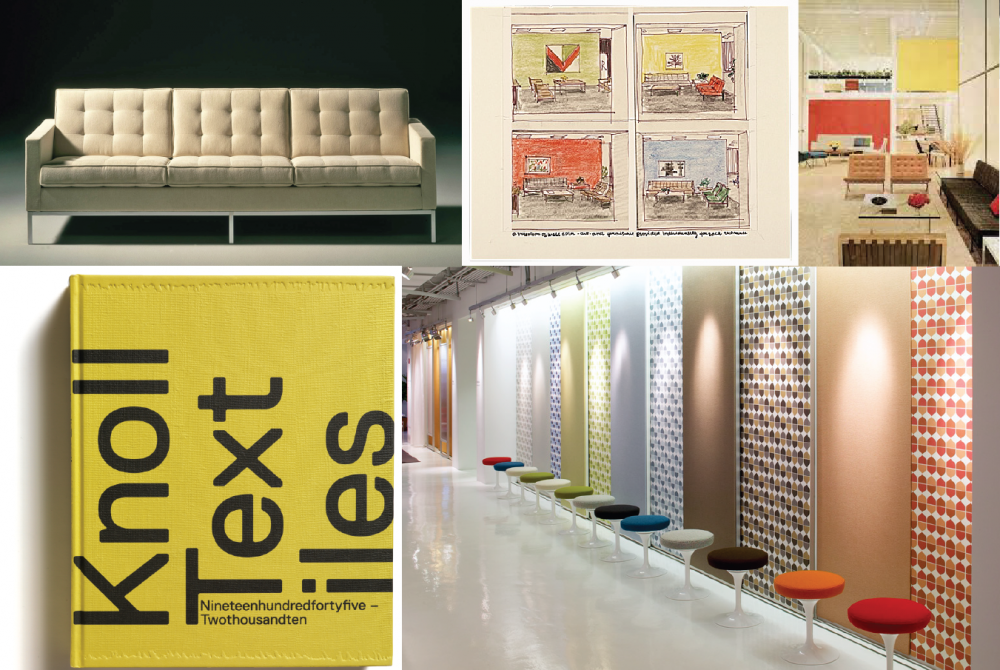 ———————————-
Historically, women's voices in design, literature, architecture, and illustration have been overlooked, their work credited to larger names (usually male) or forgotten entirely. Recent efforts have been made to reclaim their legacies and give them the proper attention their designs merit.