Why Discovery Matters for Architecture Websites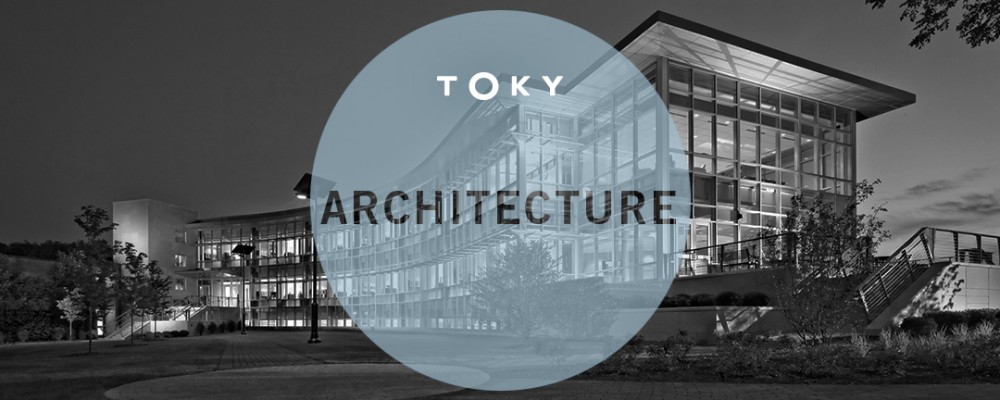 Architects are tough clients. They challenge design decisions. They tend to be finely tuned to trends, and they are hyper-aware of their own competitive landscape. This can be a blessing and a curse when partnering on a brand update or establishing a new web presence — but it's also why we love working with them.
Throughout our ongoing research of the architecture world, we've seen firms introduce innovative new ideas that are almost instantly adapted by their competitors. We've seen experimentation for the sake of experimentation. And last but not least, we've seen all too many architecture firms buckle, opting for a minimal, barely branded web presence void of any real substance.
We'll be the first to admit: no matter how slick the design or how spot-on the messaging, a website alone is not going to win you that whale of a client you're seeking. Done right, though, what a website can do is earn your firm some much-deserved attention. More importantly, a well-thought-out site will answer a few essential questions for potential clients:
Who are you as a firm?
How do you think?
What's it like to work with you?
To effectively answer these questions on a client's site, we first have to answer them for ourselves. We dive deep into a series of meetings and research assignments to find out who our client is, what sets them apart from their competitors, and the specific digital experience they're looking to create. We call this process Discovery, and we break it into three main steps.
Step 1: The Kickoff
We bring a long list of questions and expand deep into the answers. We talk about who the firm is, why they win projects, and why they lose projects. We talk about what's working on their current site, as well as what's not working.
We establish a set of goals for the website redesign, from the quantitative ("Generate more online leads") to the qualitative ("Set us apart from Firms ABC and 123"). Our goal is to reveal new and essential information by asking the right questions right away.
Step 2: Best Practices
The next time we get together, we share our research on what's already out there. We pull in examples from competitors and innovative non-competitors. We learn about the features and functionality that appeal to our client, and just as importantly, we learn why.
The point of this meeting is to establish a common set of examples that we can refer back to throughout the redesign process. It's much easier for someone — whether it's the client or our team — to describe a budding site's structure, functionality, or design when we have a common reference point to compare it to.
Step 3: Onward
Only then, after kickoff and best practices, do we begin building the foundation of the new site. Next, we author the content strategy, architect the page flows, and prototype how the user experience comes to life.
With questions answered, goals established, and best practices top of mind, the process tends to go a lot smoother for us and for the client. Subjectivity is replaced by firm objectives and intentions. We see clients start to understand why certain design decisions were made, or why the structure of the site is the way it is. We hear more critical questions and get more useful feedback.
Speeding through the Discovery process, or skipping it all together, is the number one reason you see so many architecture firms with websites that look, function, and sound nearly identical to their competitors. That's why we take the time up front to ask all the right questions.
Discovery Really Does Work: An Example from HOK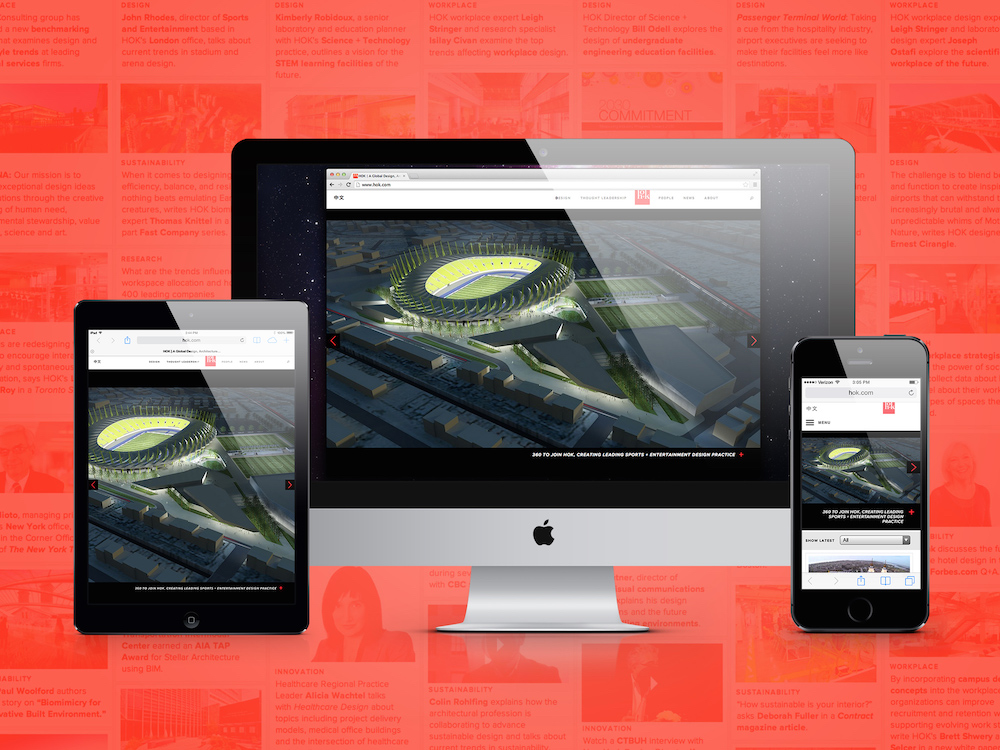 In early 2011, global architecture firm HOK hired TOKY to redesign its existing site. As one of the first adaptive sites for a large architecture firm, the new hok.com became a fantastic business development tool and recruiting platform for HOK, and the overall structure was quickly emulated by many of their closest competitors. Since launch, the site received a collection of awards from design and architecture organizations and saw an 84 percent increase in page views.
In large part, this success can be tied back to our deep Discovery process, when we covered several essential steps:
We defined how HOK presents itself as a firm, from how global offices communicate the brand identity, all the way down to how individuals are photographed
We developed much of the brand messaging that is still being used today, both on the site and throughout print materials
We defined the structure of the site in great detail
Had we skipped this important part of the process, all of these decisions would have been based purely on the subjective tastes of the people in the room looking at design directions. What Discovery provides is meaning, and ultimately, a path toward creating something that uniquely defines who you are as a firm.