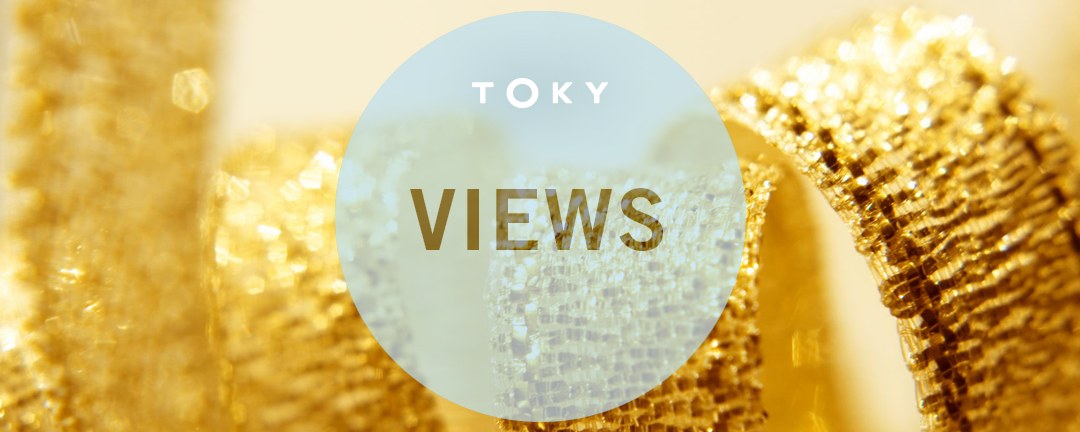 Tis the season for gifting. If you're stumped as to what to get the creatively inclined on your list, we've collected a handful of items that tickled the fancy of the TOKY office. With something at just about every price point, these gifts range from the practical to the fanciful.
Imagine a real-time, real-life eyedropper tool that you could carry in your pocket. If they're the kind of creative who's apt to find color inspiration in unexpected places or needs the exact match on an item NOW, the Palette Cube is a great addition to a creative arsenal.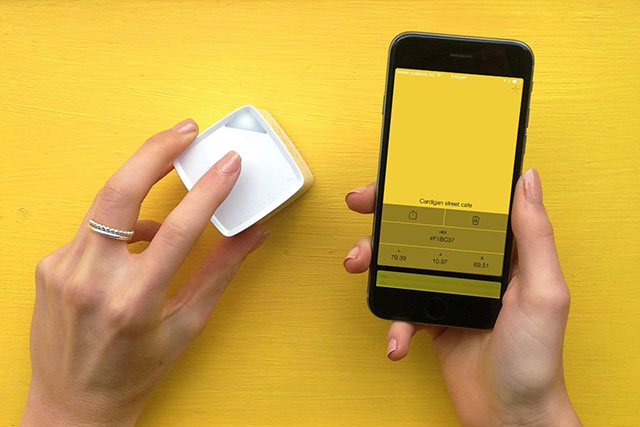 Image via PetaPixel
The portable color digitizer accurately replicates colors in RGB, HEX, CYMK, LAB, and LRV systems and can even double as a white balance measure for photographers. Cube connects to smartphones and Photoshop to make matching on the go as seamless as possible. Now out of the Kickstarter phase, you can get a Cube via their website. ($180)
If your creative is a jet-setter or simply someone who needs to be connected to the web 24/7, give them the gift of flexibility. Karma is portable, contract-free Wi-Fi that easily slips in a briefcase, pocket, or backpack.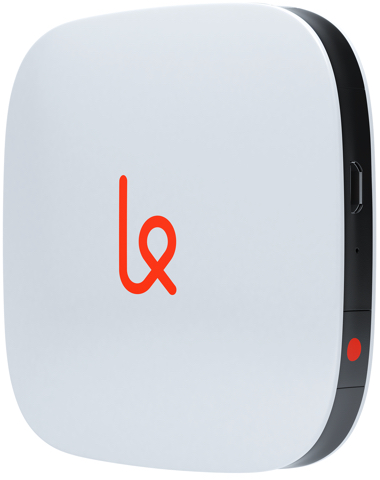 Buy data through Karma and use it as you go or sign up for a flat monthly rate with no data limits. One Karma gadget can support up to 8 Wi-Fi enabled devices at a time so they never have to rely on spotty hotel Wi-Fi or paying out-the-nose at airports. ($50+)
For the budding creative or student on your list, we offer The Design Deck. Presented on a traditional 52-card deck, each card showcases a unique design basics lesson in a bite-sized piece.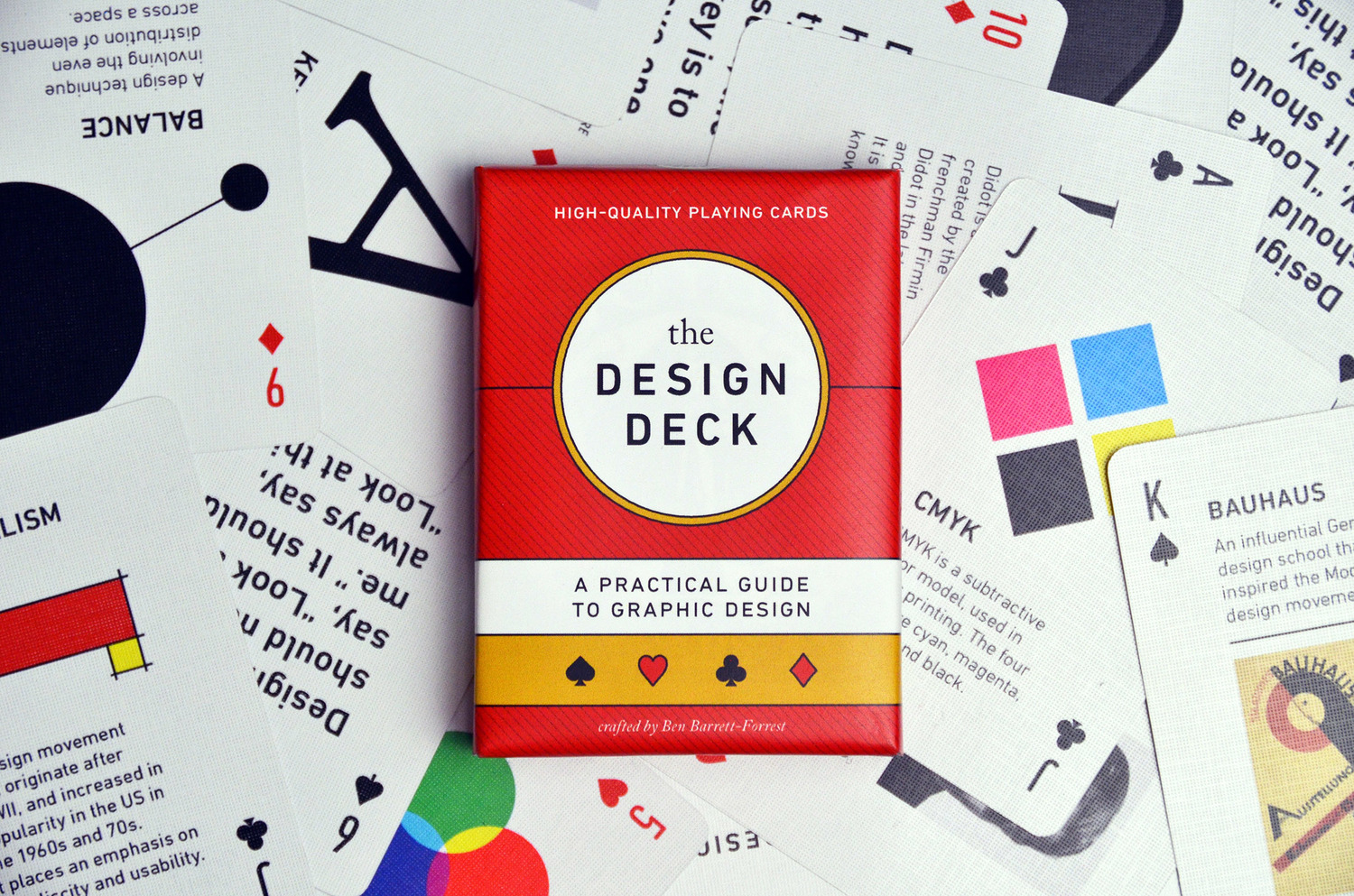 Inspire creativity while playing solitaire or added to intro-level study sessions, The Design Deck is a great stocking stuffer for creatives or for someone who enjoys collecting unique decks of playing cards. ($20)
3-D printers were all the rage a couple years ago but are still a bit too expensive to stash under the tree for most people. However, 3Doodler offers a similar concept that's small, portable, and much more affordable. Rather than restrict creativity to two dimensions, 3Doodler encourages thinking creatively in three.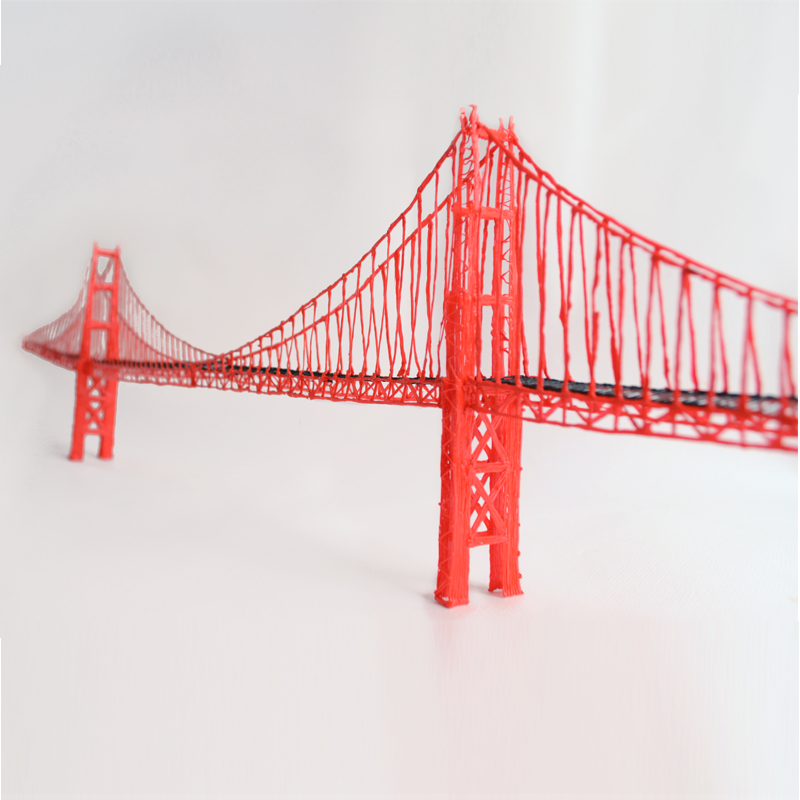 An introductory gift package includes a 3-D drawing pen and all the plastic strands needed to jumpstart a collection of dimensional sketches. Even better, the Community section of the 3Doodler website showcases a wide variety of crowd-sourced inspirational projects that include instructions to replicate at home. ($99+)
A favored marker for many creatives, Tombow has a reputation for pure color, blendable ink, and no bleed-through. From client drafts to personal sketchbooks, gift the rainbow of Tombow Dual Brush pens. Excellent for sketches, lettering, and even cartooning, Tombow's Dual Brush pens offer immense flexibility in a single marker.
This desk-friendly set shows off 96 of Tombow's brightest hues in one handy cube. More moderately sized sets range from $17-$30. ($280)
For the architecturally inspired creative, what better gift than one of the world's most beautiful and iconic buildings? Chisel and Mouse create shelf-sized replicas of famous architectural landmarks. Fans of Modernist, Art Deco, or Neoclassical (and beyond), will all find a beautifully rendered showpiece to add to their offices.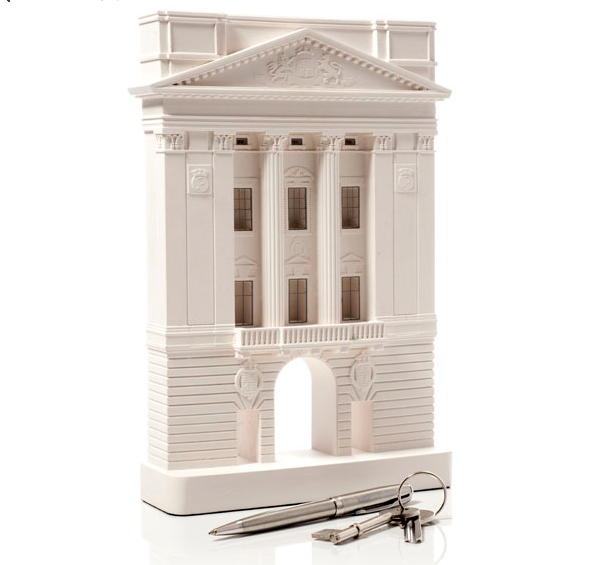 Chisel and Mouse also creates perfectly detailed cityscapes, like London and Amsterdam, if civic design is more what you're seeking. Not finding a design they'll love? The crown jewels of the collection are bespoke commissions of less-famous (but no less meaningful) structures. Have Chisel and Mouse reproduce a model of your creative's first building design or your first home. ($150+)
Sometimes, creativity needs its own headspace. A set of headphones or earbuds from LSTN wraps the user in rich tonal sounds because each pair is created by hand in quality wood housings. Beyond exceptional audio complexity, LSTN's comfortable, sleek designs are slightly retro and slightly modern, making them an audio and visual delight.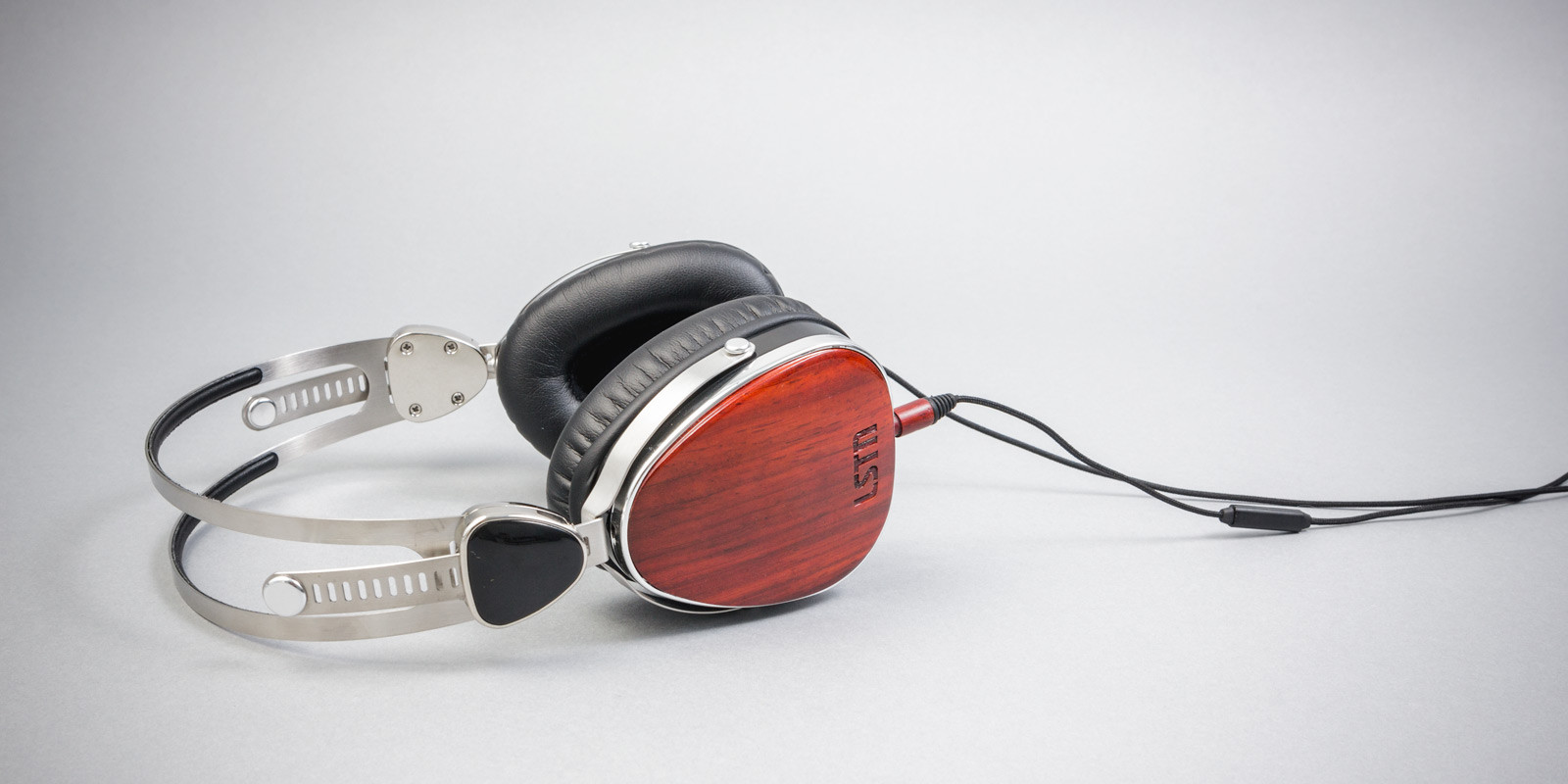 Perhaps the best part of LSTN's brand is their mission. Besides creating beautiful audio accessories, LSTN pairs with the Starkey Hearing Foundation and is dedicated to bringing hearing aids to those less fortunate around the world. In just three years, LSTN and Starkey Hearing Foundation have given the gift of sound to more than 20,000 people. ($50-150)
If the creative on your list is all about arranging every detail of his or her personal space "just so," they might enjoy a few LIFX bulbs to brighten things. Create lush color scapes for projects, art installations, and photo shoots, or simply add a warm glow to a reading corner at home.
Each LIFX bulb is capable of producing millions of distinct colors and 1,000 shades of white, making it a unique gift for photographers and artists alike. Then again, we won't tell if you just think it would be super cool to have a purple bathroom or aqua bedroom. ($40-$60)
For the kinetic creative, standing desks have been one of the best inventions in recent memory. However, many models can be cost-prohibitive, not to mention a bulky addition to an office where they may already love their existing desk. Varidesk offers a simple method to convert any flat surface into a height-adjustable workstation with no installation or damage to the desk.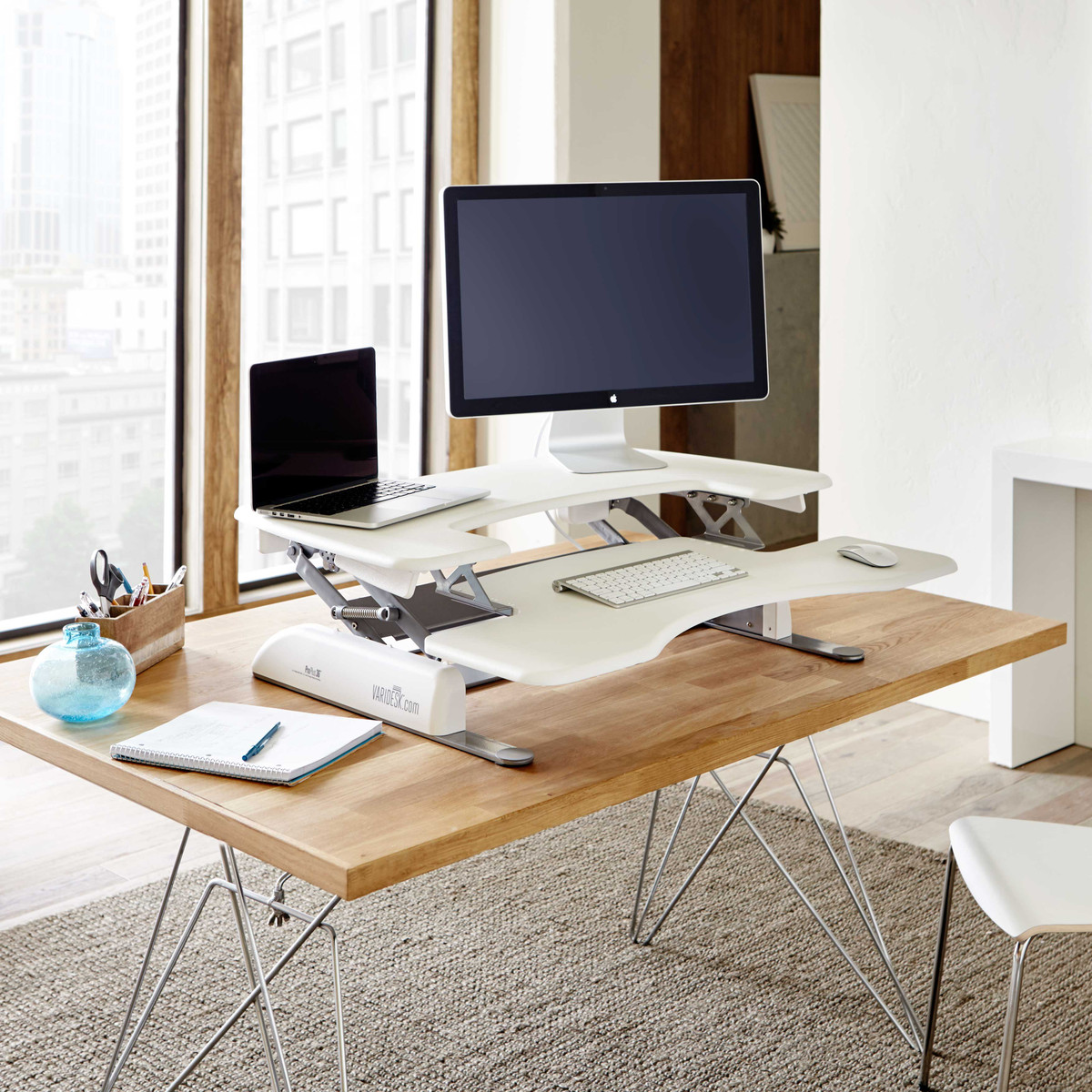 Our favorite part of the Varidesk is the flexibility. Stand or sit, or both, during the course of your workday. Alleviate back pain, train for better posture, and help foster creativity and focus. It's a gift a creative can enjoy in (and for) good health. ($175+)
Keeping skills fresh and stretching creative muscles are non-negotiables for most creatives. Geared toward the do-it-yourself crowd, Skillshare offers thousands of classes in a wide variety of creative subjects including design, photography, cooking, or gaming from major names in each creative field. A great resource for new hobbies, Skillshare helps individuals learn the basics of Photoshop, improve creative writing, or get started with code, to name a few.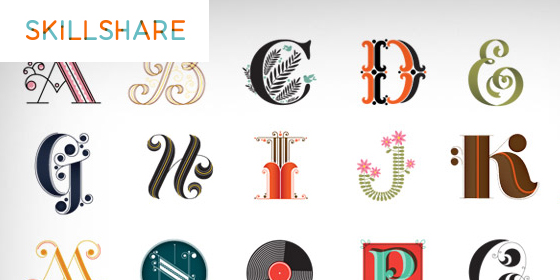 A monthly membership to Skillshare includes access to their full library of tutorials, classes, and live sessions, as well as offline access to content regardless of Wi-Fi status. Premium memberships support the Skillshare community and help them support their one-for-one model of providing free Skillshare courses to low-income students. ($10+)
Most of the creatives around here are attached to their beloved pocket notebooks. There's something so comforting about the distinctly analog style of notetaking in a very digitally focused creative space. However, once these books are filled, it's a bit cumbersome to catalog and archive the information and inspiration they contain. The Rekonnect notebook seeks to marry the analog and the digital, with an eye to how creatives actually use their notebooks.
Similar in size and layout to pocket notebooks, Rekonnect features removable, rearrangeable, pages that are digitized simply for ease of printing. Each purchase includes a file of the page inserts to easily refill the notebook for infinite uses. What's not to love? ($40+)
Want more creative gifting ideas? Check out our suggestions from last year.
From our family to yours, may your holiday season be merry and bright.