How to Celebrate Your A/E/C Firm's Anniversary Online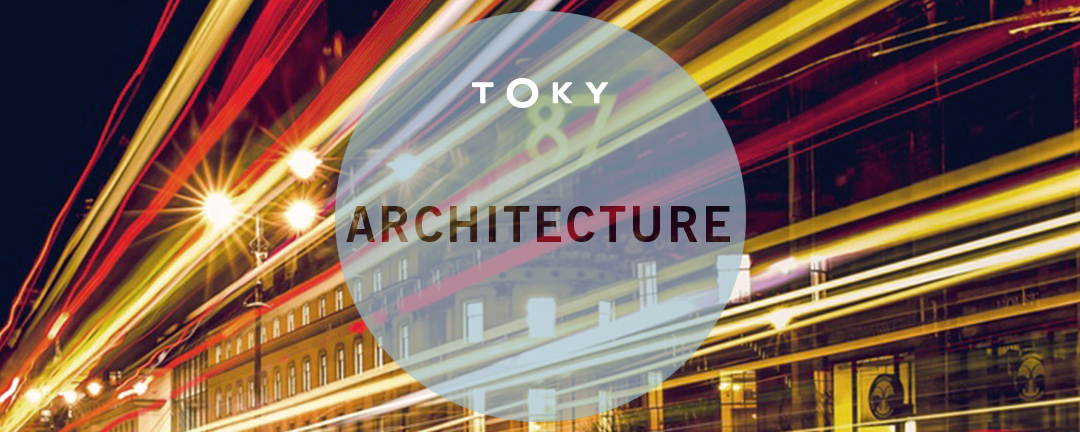 Whether you're celebrating five years or 50, your A/E/C firm's anniversary presents a valuable opportunity to tell an in-depth story about who you are, where you came from, and the work you do.
In the last few years we've helped a handful of planners and builders celebrate their anniversaries online, including digital timelines for HOK's 60th, Wight & Company's 75th, and McCarthy's 150th.
A digital retrospective is a great way to add some color (and a fair share of black and white) to your brand story, but as any A/E/C marketing person will tell you, a project like this requires a whole lot more than stringing together a few historic events.
Here are a few tips for creating an anniversary timeline that is both on-brand and tells a story that your clients, partners, and employees will actually want to read.
Mirror Your Existing Brand
Whether the timeline lives as a page on your main website or as a separate microsite, the piece should feel on-brand and familiar.
The HOK timeline lives in the About section of the firm's main website, so it was particularly important to carry through existing design and branding elements, including brand colors and fonts. HOK's square logo is also referenced throughout the timeline design, most notably in the square thumbnails that appear along the right side of the screen.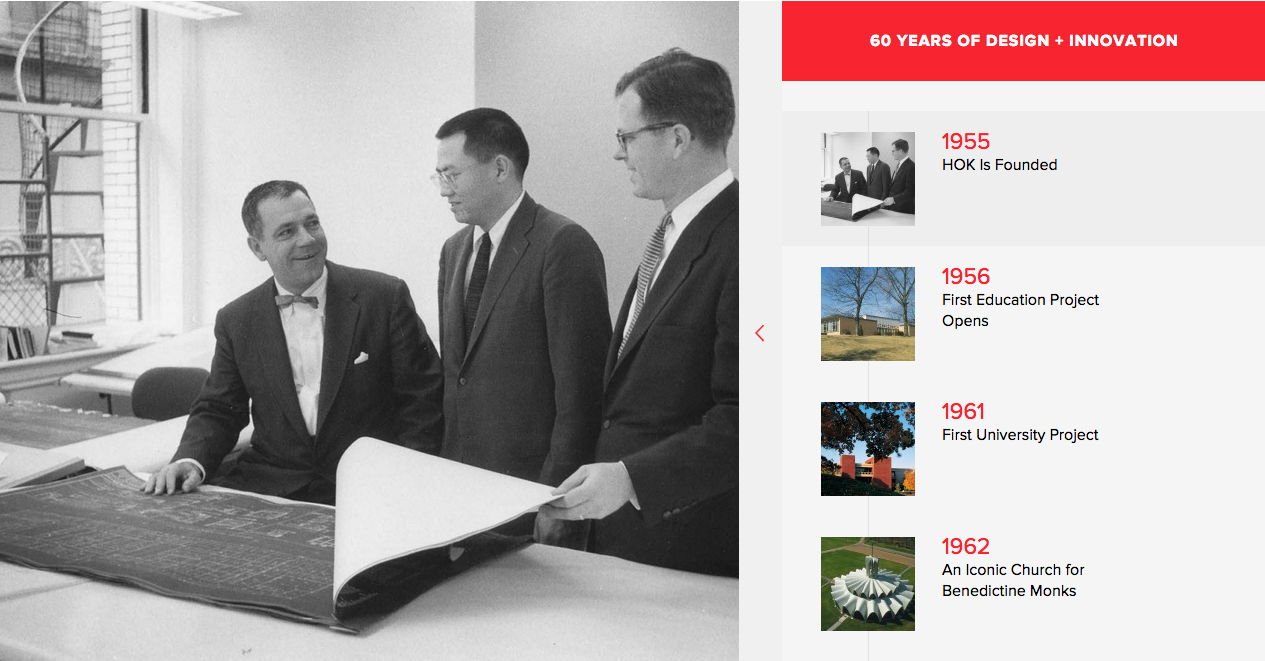 Celebrate the Work
We knew that it would be vital to put the work front and center in all three A/E/C timelines. Beautiful shots of completed buildings are displayed alongside brief descriptions of the goals, challenges, and results of the projects. This creates an interesting retrospective on the constant evolution of the architecture, engineering, and construction industries.
Take the HOK timeline, for example, which begins with midcentury style buildings in St. Louis and leads to the Baku Flame Towers in 2012. Each work-focused event points readers to the firm's portfolio pages for a more detailed account of the project.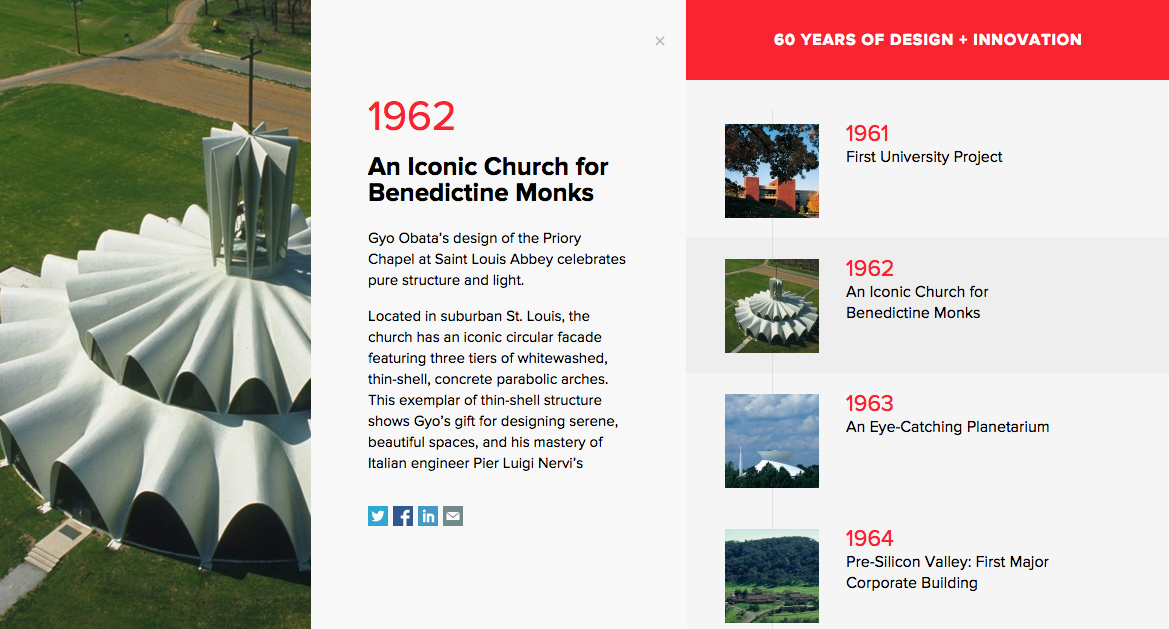 Show Your Firm's History in Context
One hundred and fifty years of history can be tough to wrap your head around, so it might make sense to show your milestones in historical context. McCarthy and Wight & Company both sprinkled in well-known world events to provide vantage points for readers.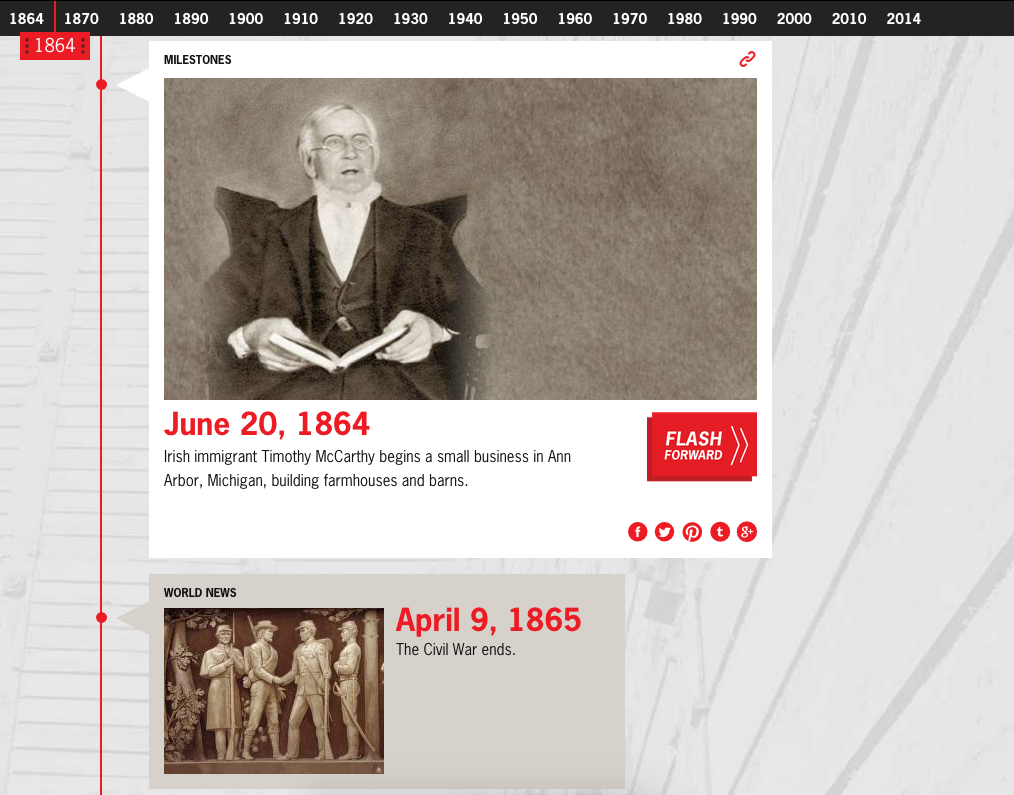 Collect and Share Employee Stories
Employee perspectives are an important part of your firm's history, and can add a refreshing diversity of voice. Both McCarthy and Wight & Company give audiences the chance to submit their story online, and these memories then become part of the larger company narrative.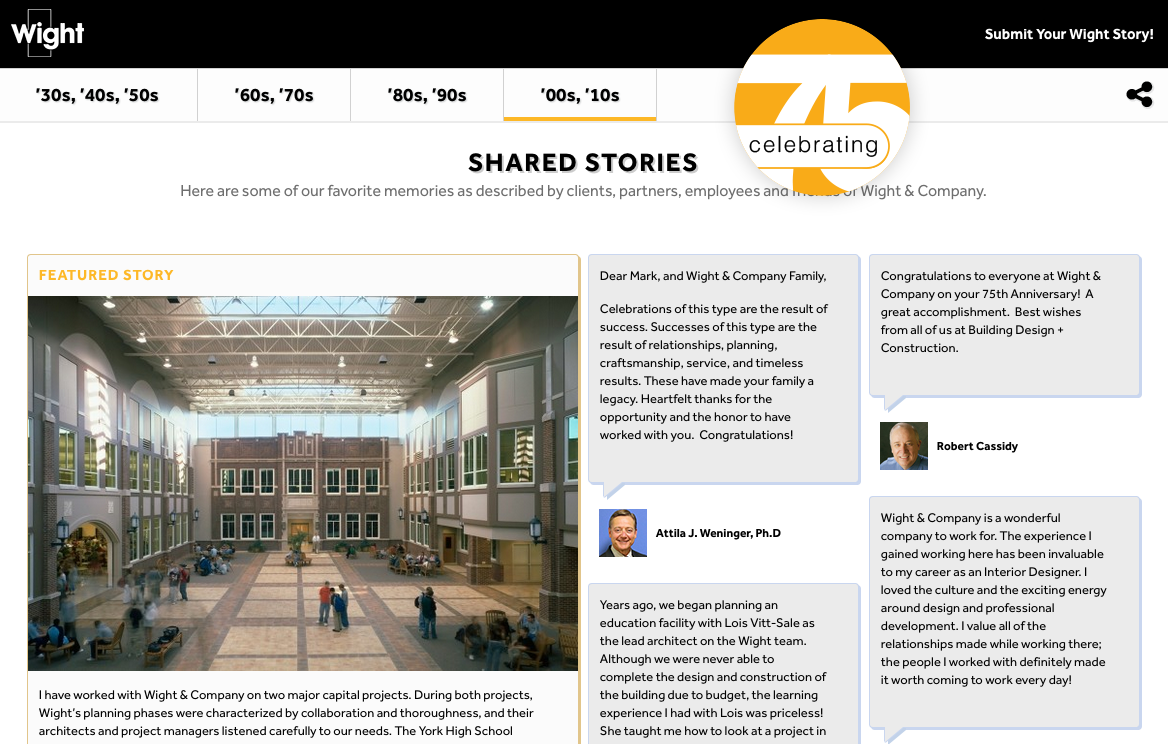 Recruit New Talent
Company history and office culture are essential components of your employer brand, so after sharing this larger story, it makes sense to direct viewers toward the tools they need to find out about job opportunities. The McCarthy anniversary microsite includes Careers within the main navigation to ensure that audiences can check out current openings.

Digital timelines are a great way to tell your brand's story, from company milestones to award-winning projects and unique office culture.