Selequity Launches at TechCrunch Disrupt 2015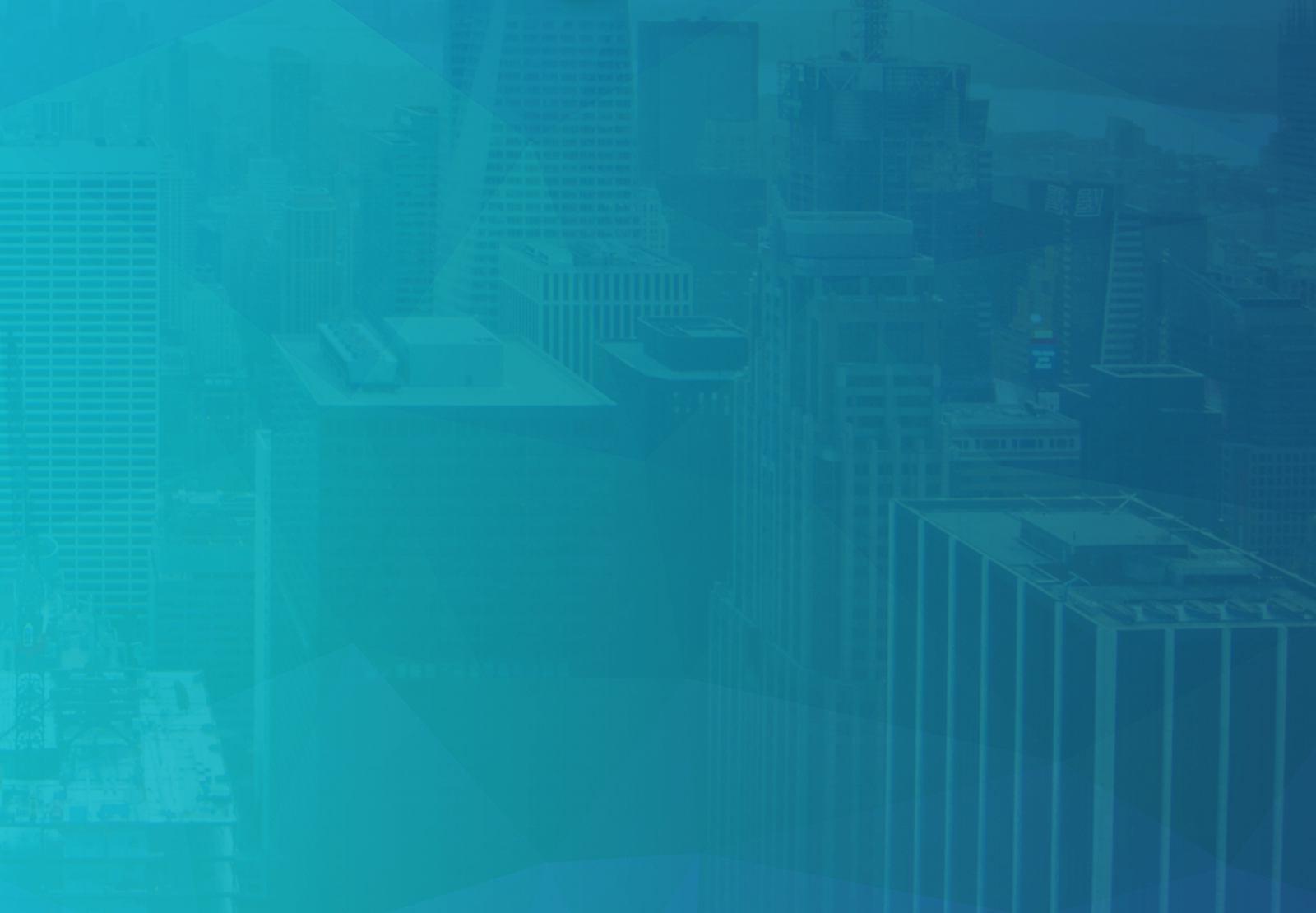 "We've all heard stories about people making money in commercial real estate, but why aren't more of us invested in income-producing property?"
That question kicked off AJ Chivetta's pitch for Selequity, a new real estate crowdfunding platform that launched yesterday at this year's TechCrunch Disrupt Conference in New York City.
As TechCrunch's Ryan Lawlor explains, "the platform was founded in part to help people who are seeking capital to fund real estate projects get funded more quickly. By lowering the barrier to entry for investors, and providing them with information about investment opportunities they might not have known about, Selequity can dramatically speed up the amount of time it takes to get projects started."
Last summer, the company's four founders — Mark Burkhart and Bill Florent of Cassidy Turley, and AJ Chivetta and Maria Desloge of Armstrong Teasdale — came to TOKY for a name, brand identity, and market postioning that would differentiate the platform in a new but already competitive marketplace.
TOKY kicked off the project with a thorough competitive analysis, closely examining the naming, messaging, logos, primary brand colors, and websites of existing real estate crowdfunding companies.
Naming
The platform needed a distinctive name that would appeal to two equally important audiences: sponsors of properties and their investors. TOKY presented well over 100 options for the new entity's name, each of which fit into one of three categories: neologisms, hybrids, and those based on the industry acronym "CRE" (commercial real estate).
We tested finalists for memorability, ease of pronunciation, ease of spelling, and several other metrics. The selected name — Selequity — scored well in all categories, and speaks to investors' ability to easily select real estate investment opportunities online.
Brand Identity
After investigating a number of visual concepts, one theme rose above others: the commercial tower. Over two thirds of competitor companies incorporated the commercial tower into their mark, and many turned that tower into a growth chart of some kind. Clearly, if we were going to use the image of the commercial building, we needed to wrap it in a dominant idea not already in use.
We also noted that there was no use of initial letter mnemonics or typographic invention among the competitor set. This potential differentiator led us to the concept that would evolve into Selequity's final logo: the full-spectrum "S" meets abstracted tower.
Signature Style
With name, logo, and primary brand colors in place, we applied these elements to a full business suite, including business cards, letterheads, and the presentation deck used at TechCrunch Disrupt.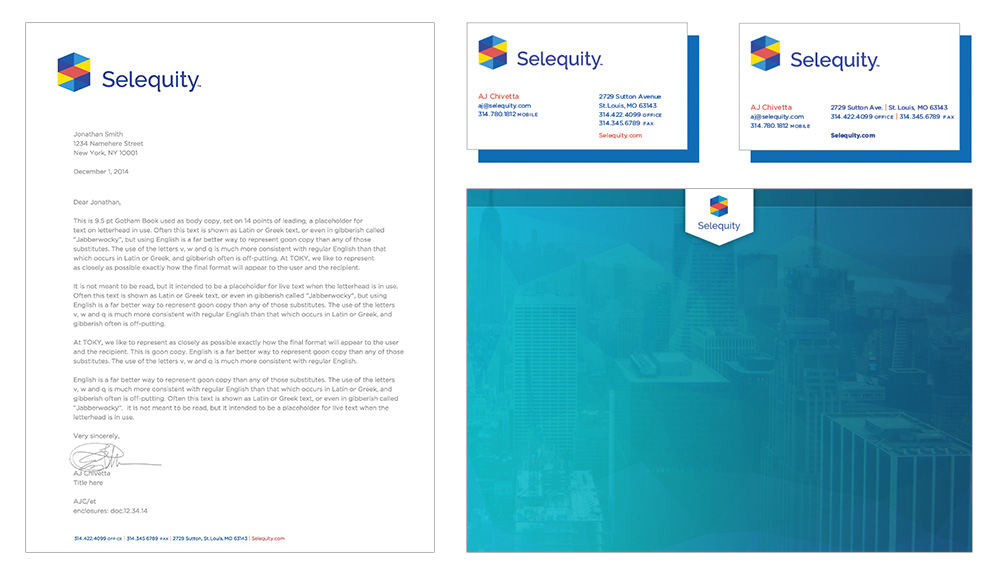 The platform is currently in beta at selequity.com. Congratulations to Selequity's founding team on the launch!