Why Digital Marketers Care About a Cookie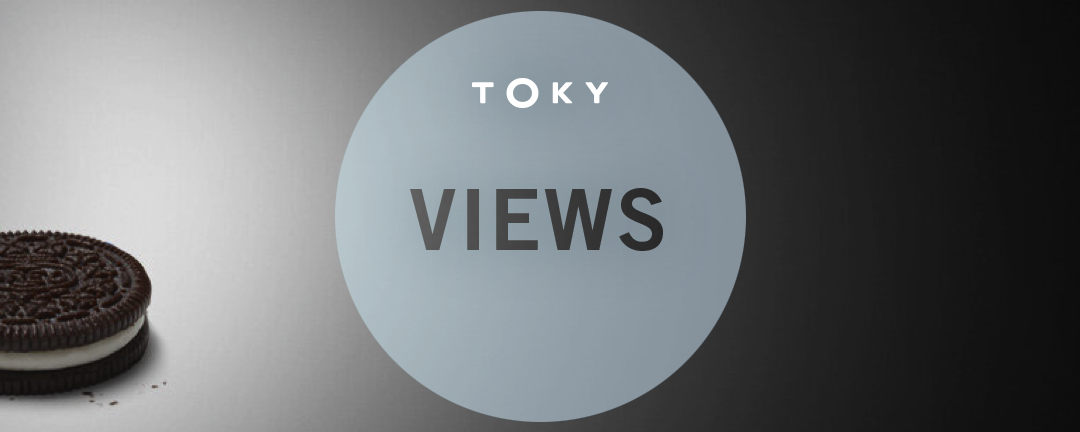 I'm willing to wager you never thought a humble chocolate sandwich cookie would be the catalyst that changed social media marketing overnight.
With one simple tweet, Oreo sent brand managers everywhere scrambling to figure out where they'd gotten kicked off of the "new media advertising" ride. Before 2013, social media marketing was typically a bunch of brands jockeying for attention. Heavy-handed marketing tactics talking into the internet ether.
Touchdown
When the Superdome lights went out at halftime, it wasn't part of the musical act.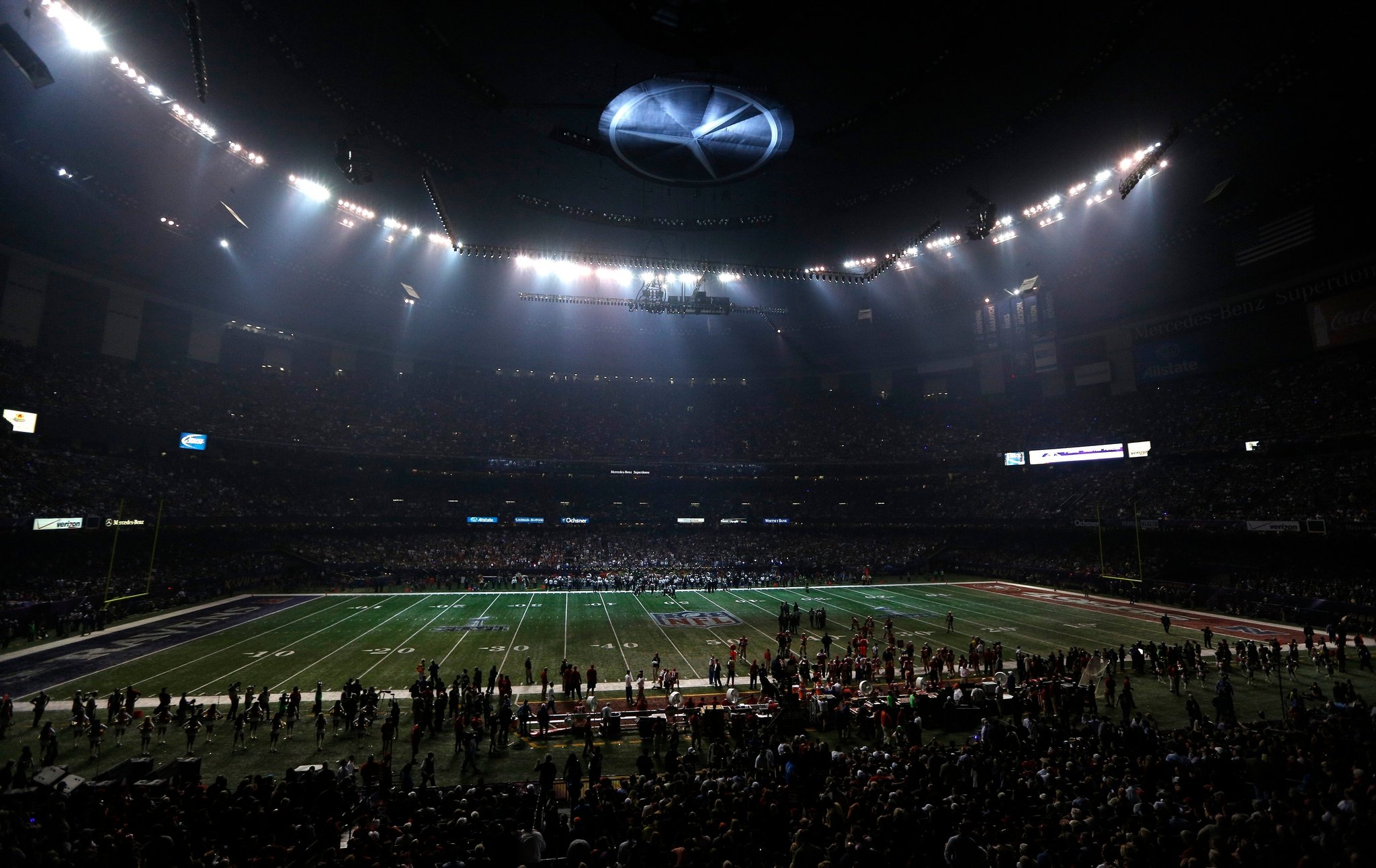 For 30 minutes, the stadium was lit by a handful of emergency lights while the players, crowd, and millions of people at home shifted awkwardly in their seats. People fidgeted with their phones. They got distracted by Facebook and Twitter to pass the time. If they were home, they hopped online while they waited for the game to resume play. Within minutes, Oreo posted this simple Tweet: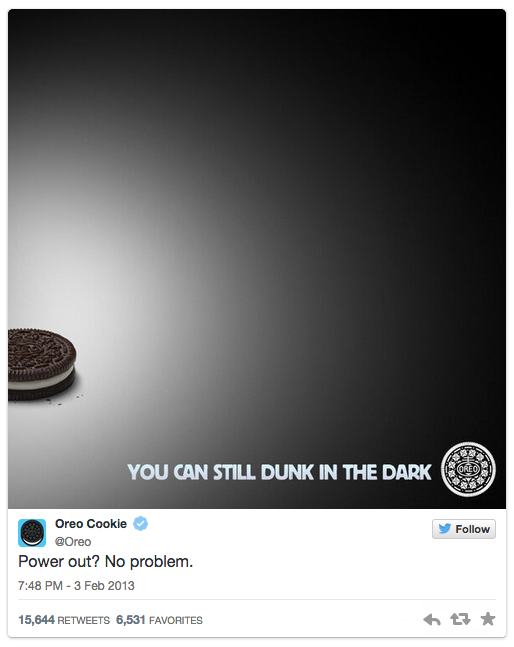 Oreo saw their chance and took it. To the tune of 10,000 retweets within the first hour. In that moment, Oreo quipped an honest and clever response and showed exactly what a focused social media strategy could accomplish. Oreo had become relevant.
In being relatable, Oreo proved the value of a well-crafted touchpoint. One tweet wouldn't sell cookies, but that wasn't their goal. Their goal was to speak as a brand that was familiar and memorable. A brand that people would have a relationship with before they get to the grocery store as well as while they're shopping. Social media marketing had become less about the marketing and more finely tuned to the social. It was the perfect intersection of real-time and relationship marketing. The Ravens may have won the trophy, but Oreo took the game.
The Road to the Championship
This success wasn't a fluke. Centered on the brand's centennial, Oreo hired an agency to reinvent the brand image authentically and secure its corner of the snack cookie market. Step one was investing in an intimate understanding of their audience demographics. Step two was parsing what Oreo's audience found meaningful, helpfully sourced from their 32,800,000 followers on social media. Step three was using that information intelligently. For one of the first brands to appreciate the value to real-time social media engagement, they had set up a digital "war room."
Oreo's focused, clever, and creative social media forays had been going strong for 18 months prior to taking center stage. Anyone remember the rainbow-filled Oreo for 2013 Pride month? Their audience was primed and their team was prepared. Having already purchased a Super Bowl ad, Oreo's social media team was poised and ready for audience engagement. By knowing their audience, courting them, and assembling a team of new media staff dedicated to real-time, authentic social media engagement, Oreo entered the game on the offensive. The cookie revolution had begun.
Postgame
Almost immediately, other brands started trying to replicate their own "dunk in the dark" real-time marketing moments, with mixed results. Most were fumbling in the dark, coming out overly marketed and too forced to ring true to consumers. But a handful (like Arby's riff on Pharrell Williams' hat during the Grammys) were able to replicate Oreo's success, proving to the industry that real-time marketing wasn't a fluke and it DID work. By the time Super Bowl XLVIII rolled around, a third of the top 100 brands that bought air time and had their own real-time social media war rooms. The year prior, fewer than ten brands even considered it.
And what did Oreo do to follow up their game-changing Super Bowl?

Rather than scrambling to re-create their own success, Oreo benched themselves. With their one tweet of the night, Oreo both reminded consumers of their epic win and let other brands fall all over themselves trying to be "the next Oreo." Imitation is the sincerest form of flattery, even online.
Oreo demonstrated the value of a marketing plan that was more "pull" than "push"; placing value in being invitational and engaging rather than the traditional hard sell. They became the brand to watch, replicate, and beat. This was product placement for the next generation. Brands, and more importantly, consumers, took note.
MVP
Millions of homes will be tuned in to Super Bowl XLIX this Sunday and in each of those homes, people will be fiddling with their smartphones during lulls in gameplay. More brands than ever before will be busy in their bunkers targeting digital audiences from their respective war rooms, hoping to entertain as well as buy a brand ambassador. Larger brands are making use of multiple war rooms for real-time campaigns (Anheuser-Busch will be setting up four war rooms across two internal brands).
Marketers already know that dropping $4M on a 30-second Super Bowl spot ends up being a good investment, but they're finding new ways to create ads that have real lasting power. After all, the Super Bowl is the Holy Grail of ad placements for good reason. Brands have started using their social channels to make their commercials earn a better return. Pre-game, brands are enticing audiences with online teasers. Post-game, brands showcase their campaigns online, often with dedicated microsites. Super Bowl commercials have become a popular topic of interest for the weeks immediately following the game.
This year, there will be two bowl games running simultaneously. The New England Patriots and the Seattle Seahawks will be facing off at Super Bowl XLVIX on Sunday. And the marketing world will be tuning in to their own championship game. There are Twitter feeds, multiple hashtags, and microsites devoted to following and rating the real-time marketing efforts of the major brand contenders this Super Bowl. If football isn't your thing, and (for some incomprehensible reason) you don't like puppies, you should dedicate one of your screens and part of your attention to the advertising smackdown going on over social media.
In the age of the fourth screen and the rising consumer market of Millennials, digital transparency, immediacy, and brand honesty are at an all-time premium.
In 2015, marketing exists in a digital world. The "war room" has become a commonplace tool for marketers, agencies, and brands themselves. But it's just the tip of the iceberg. Successful real-time marketing moments are the payoff for many smaller brand-to-consumer interactions. Brands expecting to engage in real-time social media marketing should always have their three plays in their back pocket: "planned" content (the strategy), "watchtower" content (prep for possible scenarios), and "on the fly" content (prep for the unexpected). It's worth noting that Arby's famous tweet about Pharrell's hat was sent by the brand's internal social media manager from his sofa. A brand's touchdown moment can come from any one of these plays.
In the past two years, the industry has seen an exponential rise in demand for social media markers, digital strategists, and brand publishers. Whether these departments are in-house or handled externally, they exist in tandem with traditional marketing methods. Brands don't even need to "win" a social media conversation, they just need to demonstrate that they're watching the same things consumers are. Trending statistics show positive user engagement and purchasing behaviors are born from intelligent real-time marketing steps. Digital and social marketing amplifies brand reach and brand voice and encourages consumer trust and loyalty when done well.
This Sunday, if you happen to be on your smartphone while watching the Super Bowl, keep an eye on the brands that are owning the digital space and working the [digital] room. Take note of which ones compliment their paid ad space with cleverly integrated social media campaigns. You can thank a cookie for all that.
Cheers to you, Oreo. We raise our glasses of milk to your innovation.