TOKY Friday 5: Volunteers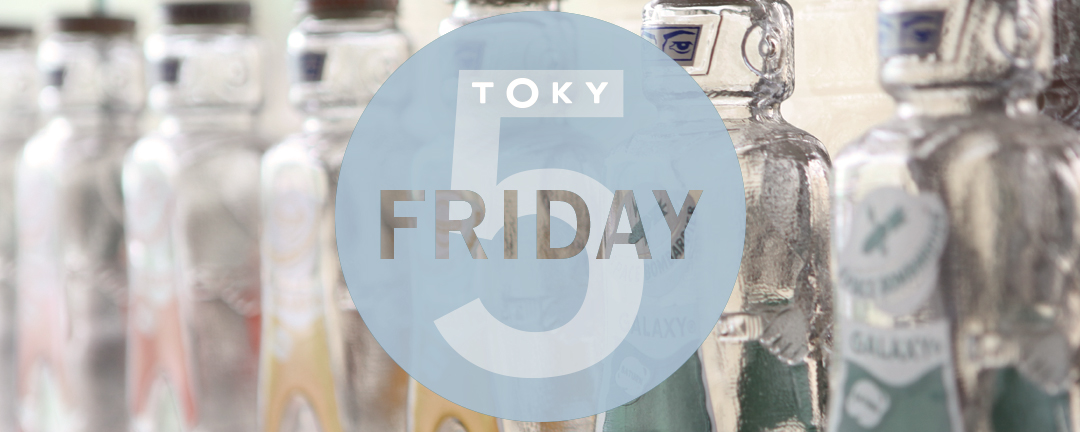 The holiday season is hurtling toward us at breakneck speed. In less than a week, we'll be sitting around dinner tables considering thankfulness and doing our best impersonation of a Norman Rockwell family portrait.
For this week's Friday 5, we wanted to show how (at least for us) thankfulness is a verb – something we demonstrate by actively giving back to our communities. We're a staff of volunteers. We asked Team TOKY: Where do you volunteer and why?
I volunteer with HavenHouse St.Louis.
They provide comfort and a home away from home for people to stay at when they need to travel to St. Louis for medical care.
I was an intern there forever ago, and then choose to become a regular volunteer. They have a great mission, and I could share some pretty powerful stories that would make you tear up, but they also attract great people too. I enjoy spending time with the staff and other volunteers, and it feels great to volunteer a make a difference in these families lives.
/ Emily Standley, Account Manager
I am a volunteer Board Member for The Studio Place, a non-profit organization that helps low income, at-risk high school students go on to college and become entrepreneurs in the fashion industry. Local St. Louis designers and others in the local fashion industry volunteer their time to teach the students about fashion from creative and business perspectives.
I volunteer with The Studio Place because I understand that some kids need career ideas that fall outside the norm and can help them develop their creativity; but also because I love fashion!
/ Natalie Zurfluh, Senior Strategist
I'm one of twenty St. Louis photographers who have volunteered to mentor a high school photography student through Grand Center Arts Academy. Instead of just writing a check, hopefully I'll be able to impart some of what I've learned.
/ Geoff Story, Creative Director
Food Outreach is my charity of choice. I volunteer when I can, try to attend and participate in as many events they host as possible, try to host or hold events to raise other money for them, and we send checks every year.
Anyone being hungry makes me sad, but having to choose between food or medicine to live makes me even sadder. Food Outreach is more than a food pantry. They have a nutritionist and a GREAT chef on staff. They allow their clients suffering from HIV/AIDS or cancer to pick up or have delivered groceries, produce, fruit or chef prepared flash frozen meals. No one should have to forgo good, nutritious food in order to pay for their medicine. Not only that, the nutritionist will help the clients choose food that will help their medication work better, therefore they live longer. Or tell them what foods will taste better based on what medication they are taking.
I volunteer at KDHX because I treasure local music and the events, classes, and activities KDHX provides for our city.
I assist on Perennial's marketing committee and volunteer with TOCO to help foster a creative culture of sustainable community partnerships for a strong, sustainable future in St. Louis.
And I bring the values of both of these together by supporting Rock the Earth, which helps to protect natural resources through partnerships with the music industry and the environmental community.
I second Food Outreach.  They do so much for those that have so little.
I also support Crisis Nursery. They provide support and care for babies that have been born debilitating illnesses and their families.
I volunteer on the AIGA STL board and the Student Conference co-chair, along with James Walker of Husbandmen. I coordinated last year's, and will be coordinating this coming year's, Annual Student Conference. The conference is an AIGA legacy event that brings together college students in the St. Louis area and gives them a chance to learn, network, critique and be critiqued.
As for myself, I'm one of the many volunteer foster homes for Tenth Life Cats, a local no-kill rescue that focuses on saving cats and kittens that shelters would abandon. No cat is "too much work" and nine lives aren't enough – we take special needs and FeLV/FIV+ cats and kittens. Every cat is loved and cared for by a their devoted network of fosters to ensure that these scared, sick, abused, or feral cats can learn to trust humans. As a result, Tenth Life "graduates" are incredibly well-adjusted and personable companions.I typically get the neonate cases (tiny kittens that should still be nursing but come to Tenth Life without their moms). It takes weeks of bottle feedings every few hours (and very little sleep) but seeing my little babies go home with their perfect adoptive families is an incredible feeling. It's not entirely altruistic, though. There isn't much a little kitten therapy at the end of the day won't cure, honestly.I will forever owe Tenth Life for saving my permanent resident cats. Each cat I'm able to help them save is my way of saying thank you and sharing that bond with another lucky home.
So, in whatever capacity you're able and whatever cause you hold nearest and dearest, be sure to give back a little bit this year. Give someone else something to be thankful for in this season of well wishes.