TOKY Friday Five: St. Louis BBQ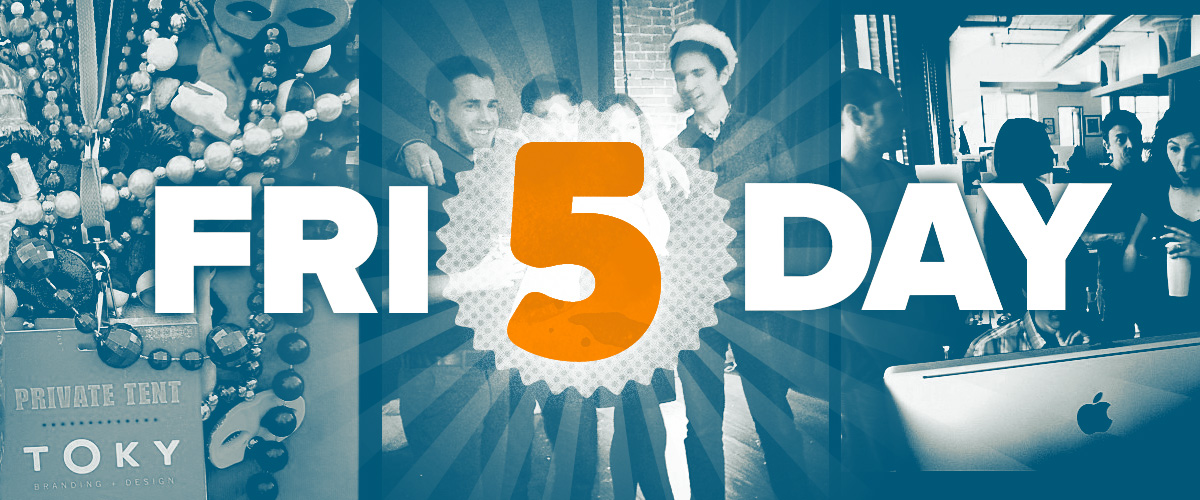 Yesterday's Midtown Alley BBQ got us thinking. When TOKY has a hankering for finger-licking, sauce dripping BBQ, where do we head in the 'Lou?
Below, a few favorites from our team.
Pappy's
I love BBQ and St. Louis has some great ones. But Pappy's will always be it for me. It's the best in town and very near and dear to my heart – it's my family's restaurant. I named it for my Uncle Jim "Pappy" Emerson and TOKY created the logo. Pappy was like a second father to me. I literally spent more time at his house growing up than mine. He loved to cook, he loved great food, and he loved family and friends! It was and is the perfect name for an amazing meal and the friendly atmosphere that my uncle Jim loved.
/ Mary Thoelke, Principal + Operations Director
Salt + Smoke
Right now I'm really loving Salt + Smoke. One of my buddies is the sous chef. And! They can even make a mean falafel!
/ Kelcey Towell, Designer
The Shaved Duck
It used to be that one could stumble into The Shaved Duck on any evening and find a table within a few minutes wait. Apparently now the secret is out, as most nights you can see a line out the door waiting for a table. One thing people seem to be still unaware of is that they are open for lunch. Pulled pork, flatbreads, and an impressive beer list make this one of my favorites. I liked it so much it may or may not be a reason I recently moved within a one-mile radius of this place, and can often smell the smoker when I'm heading out the door in the morning.
/ Jay David, Interactive Creative Director
The Shaved Duck has my heart.
/ Katy Fischer, Creative Director
Spare No Rib
Spare No Rib. No wait and great food. Coming from Kansas City, the ribs here are as close as it gets. Here the meat falls off the bone, not stuck to it. Good for my teethes.
/ Robert Paige, Senior Interactive Designer
Sugarfire Smokehouse
I love Sugarfire. Great bbq, a wide variety of sides and sauces, and of course the Ski. Can't beat it.
/ Angie Haakenson, Senior Interactive Designer
Put me down for Sugarfire, too! As much for the chocolate milkshakes as the pulled pork.
/ Laura McCarthy, Account Manager
Sugarfire has a great sense of humor about their food, which I really like (look at the names of the specials some time). The food itself is excellent, they're always trying new things, and they really listen to their customers. They added a smoked portabella mushroom poutine to the specials because I asked them about it on Twitter. It was delicious.
/ Lindsey Vehlewald, Digital Media Producer
Vernon's BBQ
Vernon's BBQ in U. City because they have veggie options including BBQ tofu.
/ Jane Winburn, Account Manager