TOKY Friday Five: Summer Reading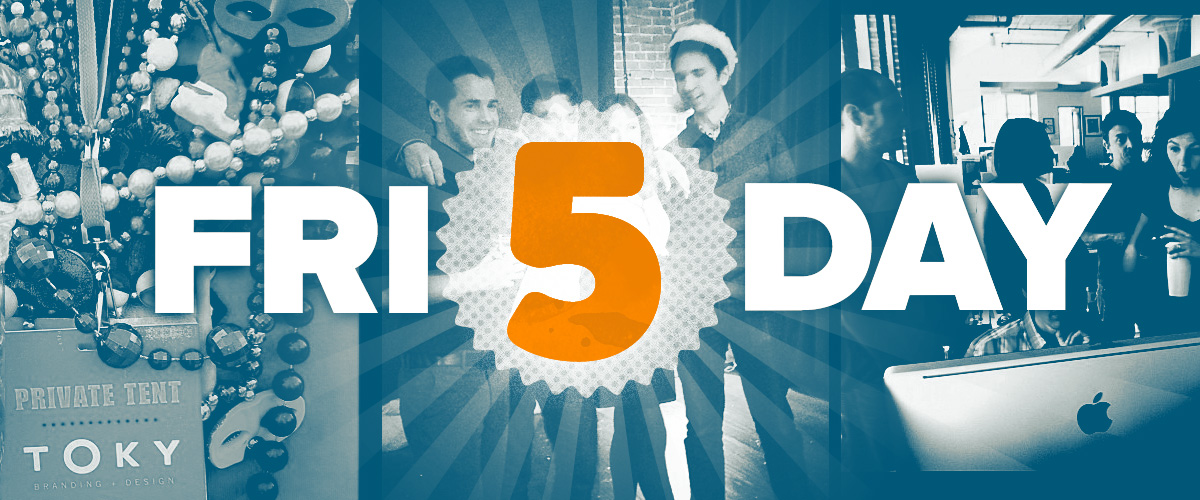 In this week's Friday Five, we're digging into the TOKY crew's summer reading lists.
by Andrea Maria Schenkel
I don't normally read murder mysteries but this one is unique. There's first-person testimonials and third-person narratives woven together, and each uses a different font. At the end, the crime is unsolved by the narrator but the reader can figure out who dunnit.
/ Natalie Zurfluh, Senior Strategist
by Hajime Isayama
Take the drama and suspense from Game of Thrones and mix it with the post-apocalyptic world of The Walking Dead, and replace the zombies with giants. It's so good, every issue ends with a weird twist, and the story just sucks you in.
/ Robert Paige, Senior Interactive Designer
by Gordon McKenzie
This is a book that has been recommended to me dozens of times, but for no discernible reason, I keep putting it off. Gordon McKenzie worked at Hallmark for decades as a sort of inspiration guru, his job title: Creative Paradox. The book is a kind of guide to fostering creativity in the bureaucratic hairball that is life. I know a lot of other designers (particularly KC designers) have an almost spiritual connection to this book and I suppose it's time for me to join the cult.
/ Ashford Stamper, Designer
by Peter Ackroyd
I love English history, especially Saxon and Medieval history, and Ackroyd brings these ages to lively life. Here's the NY Times' rave review.
/ Eric Thoelke, President + Executive Creative Director
by Gabriel García Márquez
This book is so much fun. It's quite tragic, too. Marquez's twisting account of the Buendía family is saturated with vitality. (Check out its lauded first line for a sample.)
/ Logan Alexander, Designer