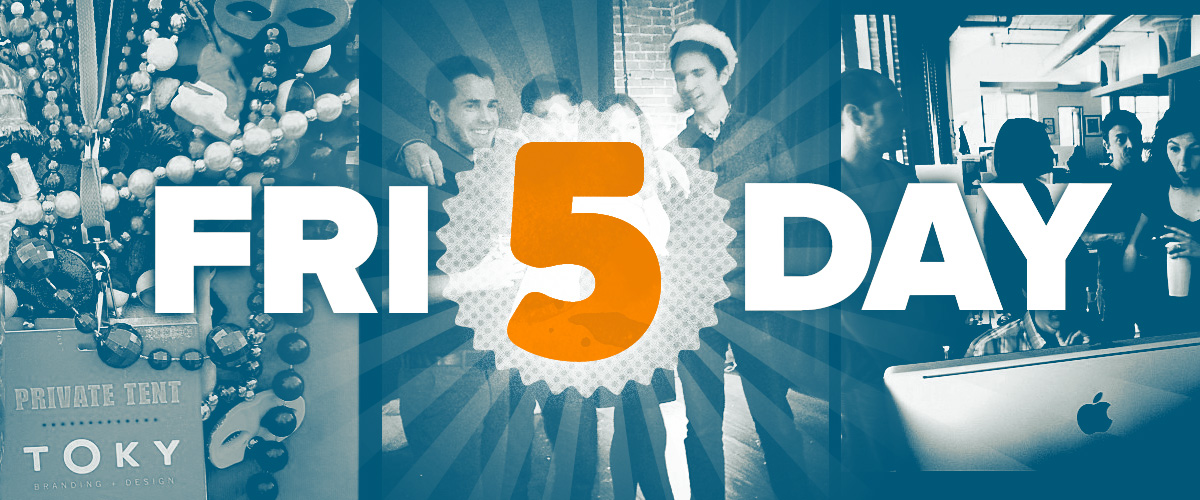 In this week's Friday 5, we're talking coffee. Here are a few of our team's favorite brands of morning fuel.
Van Houtte
Van Houtte gives me dreams and power, not to mention the sweet taste of vanilla right in my coffee. Plus it's just fun to say. Vaaann Hooooootttte.
/ Robert Paige, Senior Interactive Designer
Kaldi's
I love Kaldi's because it's local and it's an awesome, well-balanced cup of coffee.
/ Angie Haakenson, Senior Interactive Designer
Oddly Correct
I know I'm KC biased, but Oddly Correct is the best coffee on the planet. They get their beans directly from the grower in Ethiopia or Kenya or wherever, then they roast them in the shop and brew each cup by hand. It takes some time, but the coffee tastes like nothing else. As if that wasn't enough, they also letterpress their bags behind the counter on a little C&P. I think the owner cuts the woodblocks they print with himself.
/ Ashford Stamper, Designer
Northwest Coffee
One favorite of mine is to wait until about 9:30 or so on the weekend (which is like mid-day for me with two small children) and get a tall cup of Northwest Coffee French Roast, add a small amount of sugar and a lot of cream — by then I can usually feel it seeping slowly through every vein.
/ Jay David, Creative Director
Archer Farms
Archer Farms French Roast is mighty fine for the price. Targét, of course.
/ Geoff Story, Creative Director