STL250 Cake Arrives at TOKY HQ
We're halfway into St. Louis' 250th birthday year, and by now you've probably seen your fair share of birthday cake replicas scattered about the city.
"Cakeway to the West," as they're calling it, is a public art exhibit that highlights notable locations throughout the city. Cakes have shown up near and far, from Bevo Mill and Blueberry Hill to Babler State Park and the Butterfly House at Faust Park.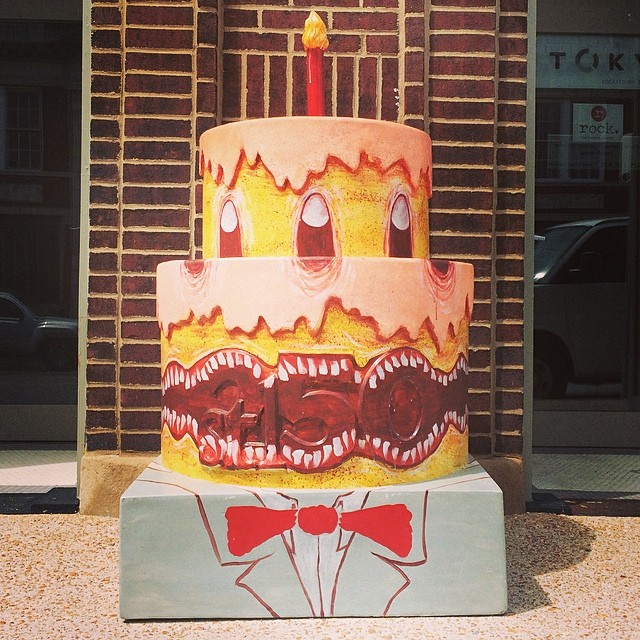 As an official STL250 sponsor (and logo re-designer), we recently scored a cake of our very own. Our 4-foot monument was designed by local illustrator, apparel designer, sculptor, and painter Killer Napkins. Next time you're in the neighborhood, swing by and take a peek. The cake sits right outside our front door at 3001 Locust Street.