TOKY-Designed STL250 Logo Lands on Metro Bus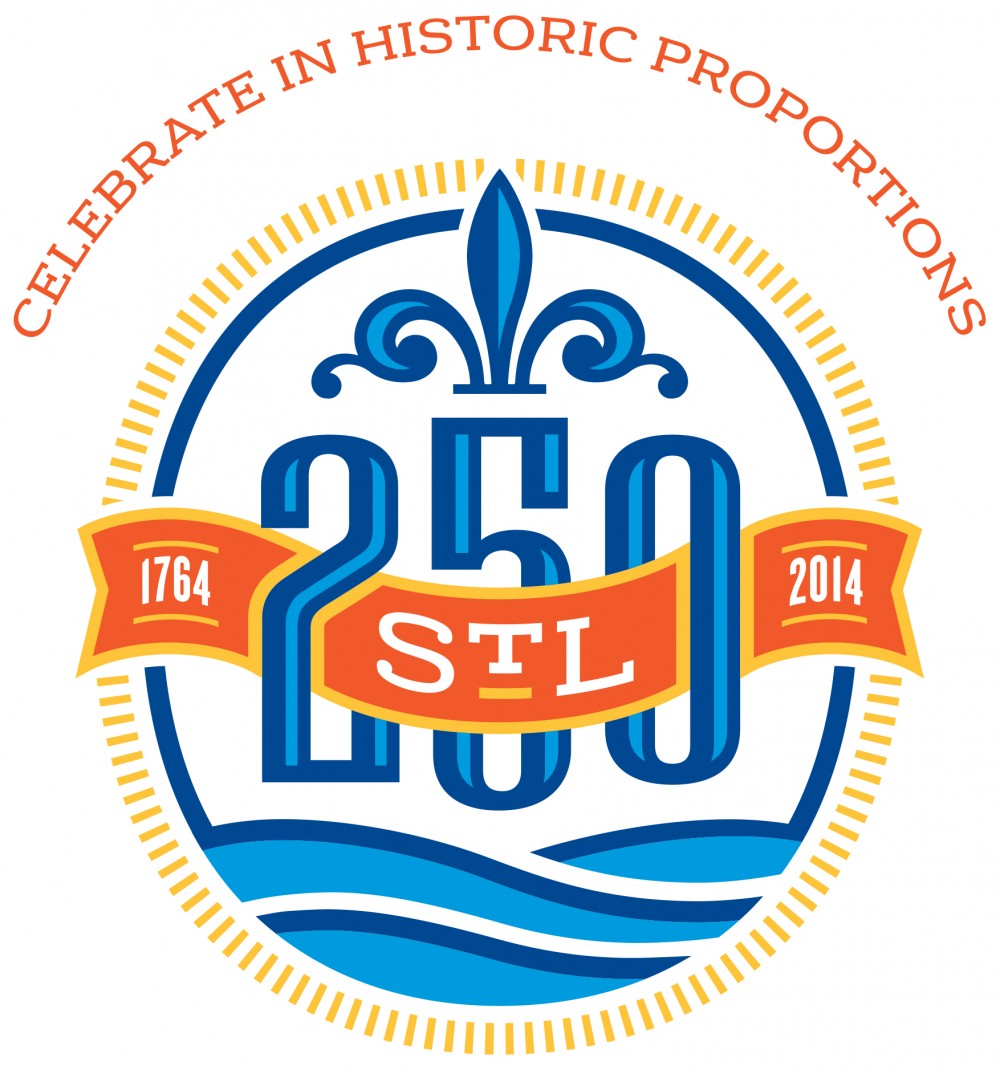 The TOKY-designed STL250 logo first appeared back in December 2013, behind Mayor Francis Slay as he announced the city's official semiquentennial celebration plans.
Months later, that logo has shown up all over town, from Burnin' Love billboards to merchandise in the STL250 store. Now we're proud to see that the STL250 logo has made its official public transit debut, gracing the side of a Metro bus. Thanks to STL250 Executive Director Erin Budde for sending the shots over!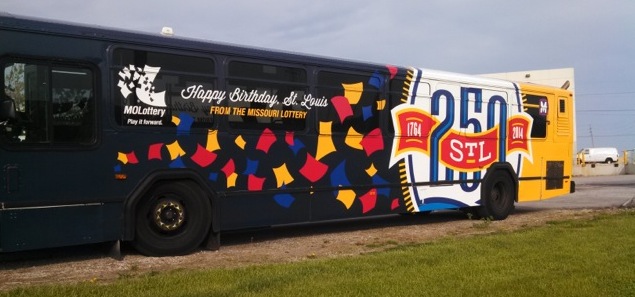 We also just got word that a Cakeway to the West cake will be making its way to our Midtown Alley office in the near future — pictures to come!